With travel demand rebounding to 2019 levels, United Airlines is making some big changes to its Premier program and qualification pathways.
The Chicago-based carrier is raising the thresholds to attain status, while also introducing some additional ways to earn Premier perks.
The move comes just weeks after competitor Delta Air Lines announced its 2023 changes to the Medallion program — and the message across the airline industry is clear: travel is booming, and people are taking to the skies at levels not seen since 2019.
To that end, United is seeking to implement changes to the Premier status tiers that help rebalance the program and ensure its frequent flyers actually receive the benefits they're promised.
Here's how United plans to do that.
United Premier requirements for 2023
To earn status in 2023 (valid through Jan. 31, 2025), you'll need a bunch of Premier Qualifying Flights (PQFs) and Premier Qualifying Points (PQPs), as you can see in the chart below.
| | | |
| --- | --- | --- |
| Tier | Premier Qualifying Points (PQPs) + Premier Qualifying Flights (PQFs) | Premier Qualifying Points (PQPs) only |
| Premier Silver | 4,000 PQPs + 12 PQFs | 5,000 PQP |
| Premier Gold | 8,000 PQPs + 24 PQFs | 10,000 PQP |
| Premier Platinum | 12,000 PQPs + 36 PQFs | 15,000 PQP |
| Premier 1K | 18,000 PQPs + 54 PQFs | 24,000 PQP |
Note that there are two tracks to earning Premier status. The first combines PQPs and PQFs, and the second is a higher PQP-only goal. Each track requires at least four flights on United or United Express metal — i.e., not on partners.
Luc Bondar, president of MileagePlus, told TPG in an exclusive interview that this change is driven by travel demand. "This really reflects the travel frequency we're seeing from our customers," he said.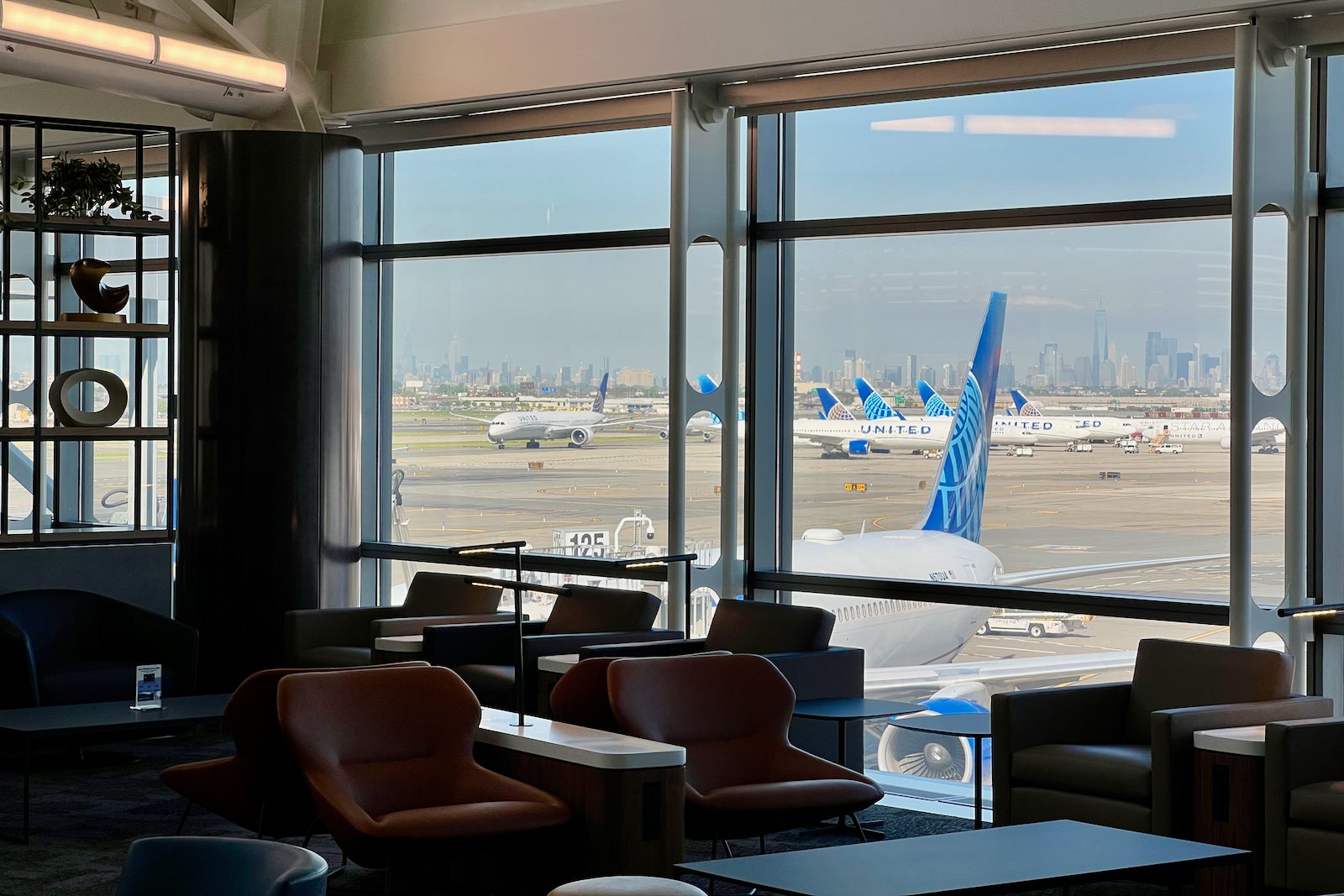 For long-time United flyers, these "new" thresholds may be familiar. That's because they're the exact same ones that United shared when it introduced the PQF and PQP metrics back in 2019.
But, just a few months after United introduced the revamped Premier program in 2019, the pandemic shut down the travel industry and grounded frequent flyers.
United acted quickly by becoming the second airline to formally extend all existing status. At the same time, United halved the thresholds required for aspiring elites who planned to travel during 2020.
For 2021 and 2022, United reduced the requirements by about 25% to 30% (depending on the tier you were targeting) to compensate for lower demand associated with the pandemic.
And now, as 2023 is just weeks away and there's no sign of travel slowing down, United is bringing back the requirements it first unveiled back in 2019 but never actually implemented.
Of course, the move will sting for anyone who got used to United's reduced requirements during the pandemic. Higher requirements will mean that you need to spend and fly more to achieve status.
But, the flip side is that as airfares have risen over the past few months and demand has bounced back, more and more flyers have found themselves qualifying for elite status.
While it may feel good to unlock elite status, the downside is that with so many members, it's hard for airlines to actually deliver the benefits they promised to offer. Just ask the TPG team how many complimentary upgrades they received on United this year.
To that end, Bondar shared that "one of the things we expect to see is the volume of members that achieve status at each tier gets in line with our ability to ensure that we are delivering great value to members once they achieve that level."
Everyone is going to have to crunch the numbers to see if the new metrics work for their travel patterns.
But, at least the airline is softening the blow by introducing new pathways to earning Premier status.
United Premier head-start bonus
If you earn Premier status in 2022, you'll automatically receive a starter pack of PQPs in the new year that'll give you a head start at requalifying.
Specifically, you'll receive the following number of PQPs in 2023 based on the status you earned in 2022:
Premier Silver: 500 PQPs.
Premier Gold: 1,000 PQPs.
Premier Platinum: 1,500 PQPs.
Premier 1K: 2,500 PQPs.
These deposits will be processed in early 2023. Free PQPs certainly don't hurt, but they alone won't help you requalify for status. You'll still need to do a lot of flying (or swiping, more on that below) to help you cross the finish line.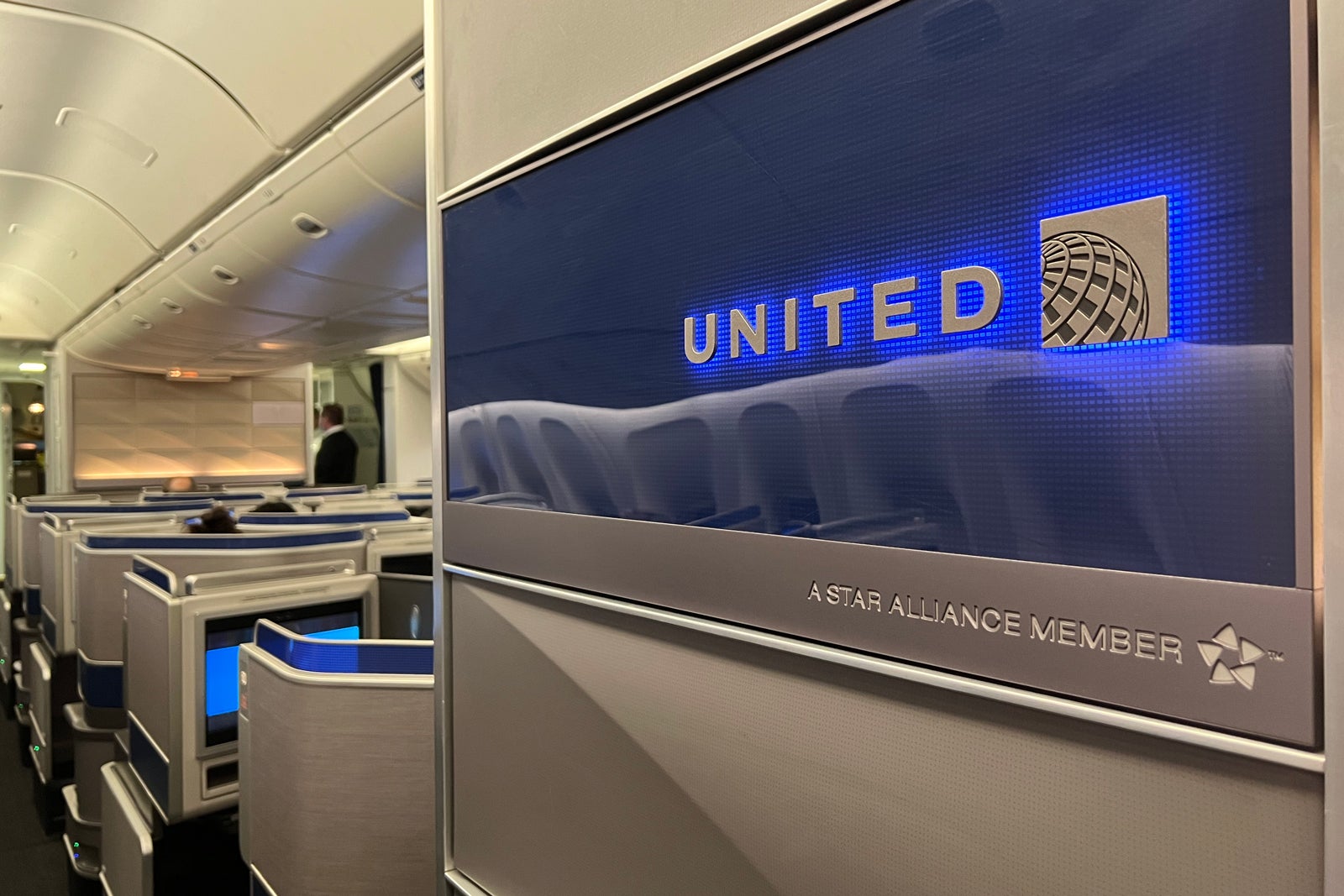 Interestingly, United is already promising to make this same head-start deposit in 2024 based on the Premier status you achieve in 2023.
This starter bonus effectively makes it a (bit) easier for someone to requalify. If you're rising the ranks to Premier status for the first time, you'll need to earn the full set of PQFs and/or PQPs.
Earn Premier status from award flights
This one is big. For the first time, United is going to grant PQPs and PQFs on award bookings.
When you redeem MileagePlus miles for flight awards, you'll earn 1 PQP per every 100 miles redeemed as well as 1 PQF for every flight taken. Note that Premier qualification on awards is limited to flights operated by United or United Express.
In this case, United is technically playing catch-up with Delta, which announced a similar permanent improvement earlier this year.
United's announcement doesn't use the "permanent" wording, so it'll be interesting to see if this feature is extended beyond 2023.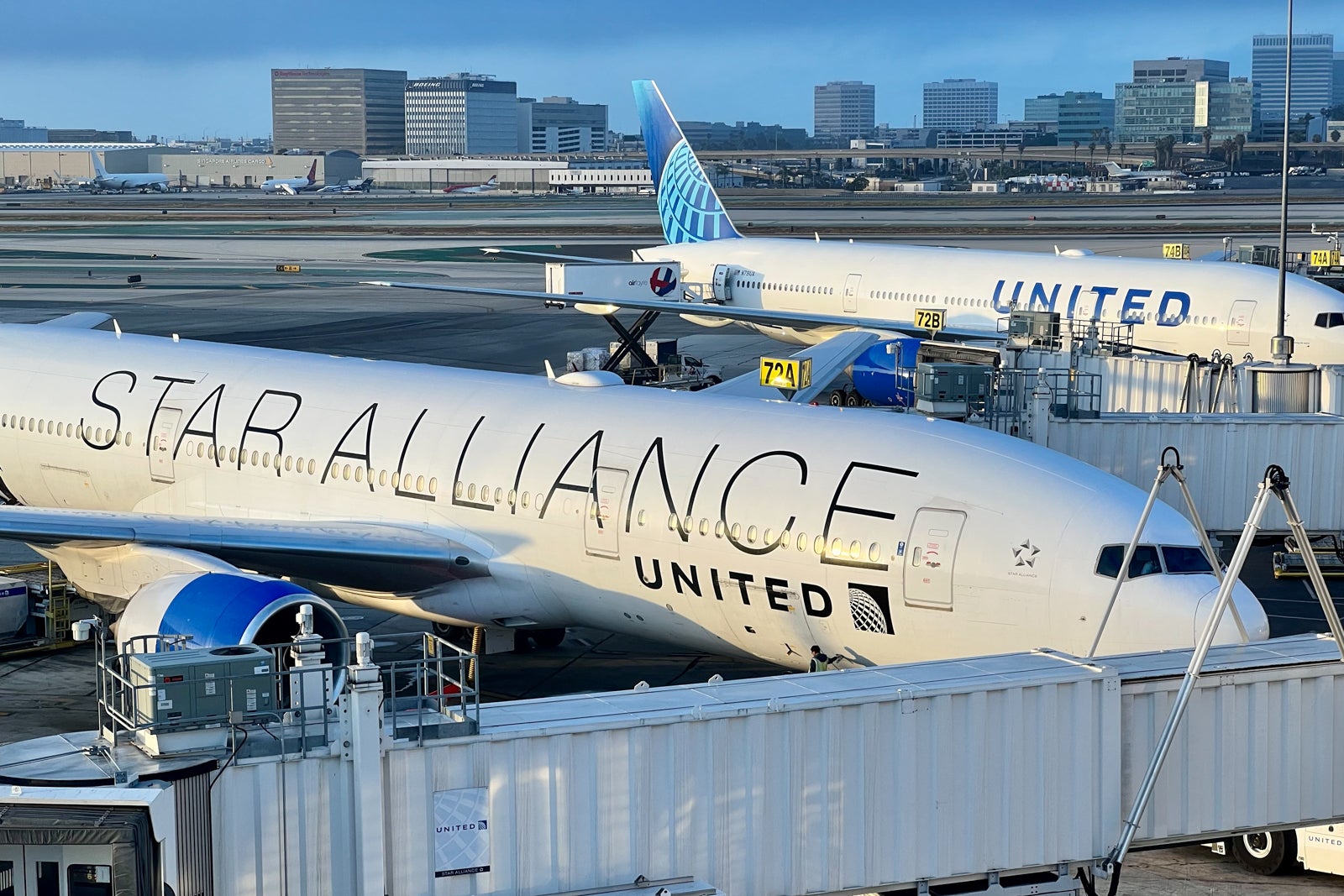 For elites, this could definitely shift the calculation of whether it makes sense to redeem miles or pay cash for an upcoming United flight. You'll definitely want to crunch the numbers before booking.
For example, if you're considering paying $500 for a ticket or redeeming 35,000 MileagePlus for the same flight, be sure to factor in that you'll earn 350 PQPs from the redemption (compared to roughly 500 PQPs from the cash ticket).
United is making this move primarily because it's sensing competition from credit card travel portals that allow cardholders to redeem points toward flights — and still earn redeemable miles and elite credits, Bondar told TPG.
"As we think about what this looks like as a competitive offering, recognizing that for a long time other types of currency outside of aviation have had perhaps a perception of competitive advantage in providing award mile earning and status contribution," Bondar mentioned.
"I think it gives us a more competitive offering in that sense, and it gives our customers a reason to choose our products over competitive products, both to fly and also for spending and payments," he said.
Earn Premier status from credit card spend
Spending on a cobranded United credit card will also help you get closer to Premier status.
For 2023, United is doubling the maximum number of PQPs you can earn from the United Quest℠ Card and the United Club℠ Infinite Card. These thresholds are going from 3,000 to 6,000 PQPs and from 4,000 to 8,000 PQPs, respectively. (You'll continue to earn 500 PQPs for every $12,000 spent on these cards, up to the increased PQP limit.)
Plus, if you have multiple cobranded United cards, the total annual PQP limit is increasing from 5,000 PQPs to 15,000 PQPs.
While United is making it easier to spend your way to status, it is not going to let you spend your way to top-tier perks like American introduced earlier this year with Loyalty Points.
The PQPs earned from cobranded spending will not count towards the PQP-only track for Premier 1K, so you'll still need 54 PQFs and 3,000 PQPs if you're planning to spend your way to 1K.
Bondar explained the rationale behind this move by saying that "we want to make sure that we are protecting the integrity of the value that we give to our 1K members, and that we're truly reflecting a program for our very best flyers at that level. And again, that's different from some of our competition, and everyone chooses to run their business the way they choose to."
Earning more PlusPoints
While going above and beyond the Premier 1K thresholds may seem daunting to many flyers, it does happen. And if it does, you'll be rewarded with additional PlusPoints (United's upgrade currency).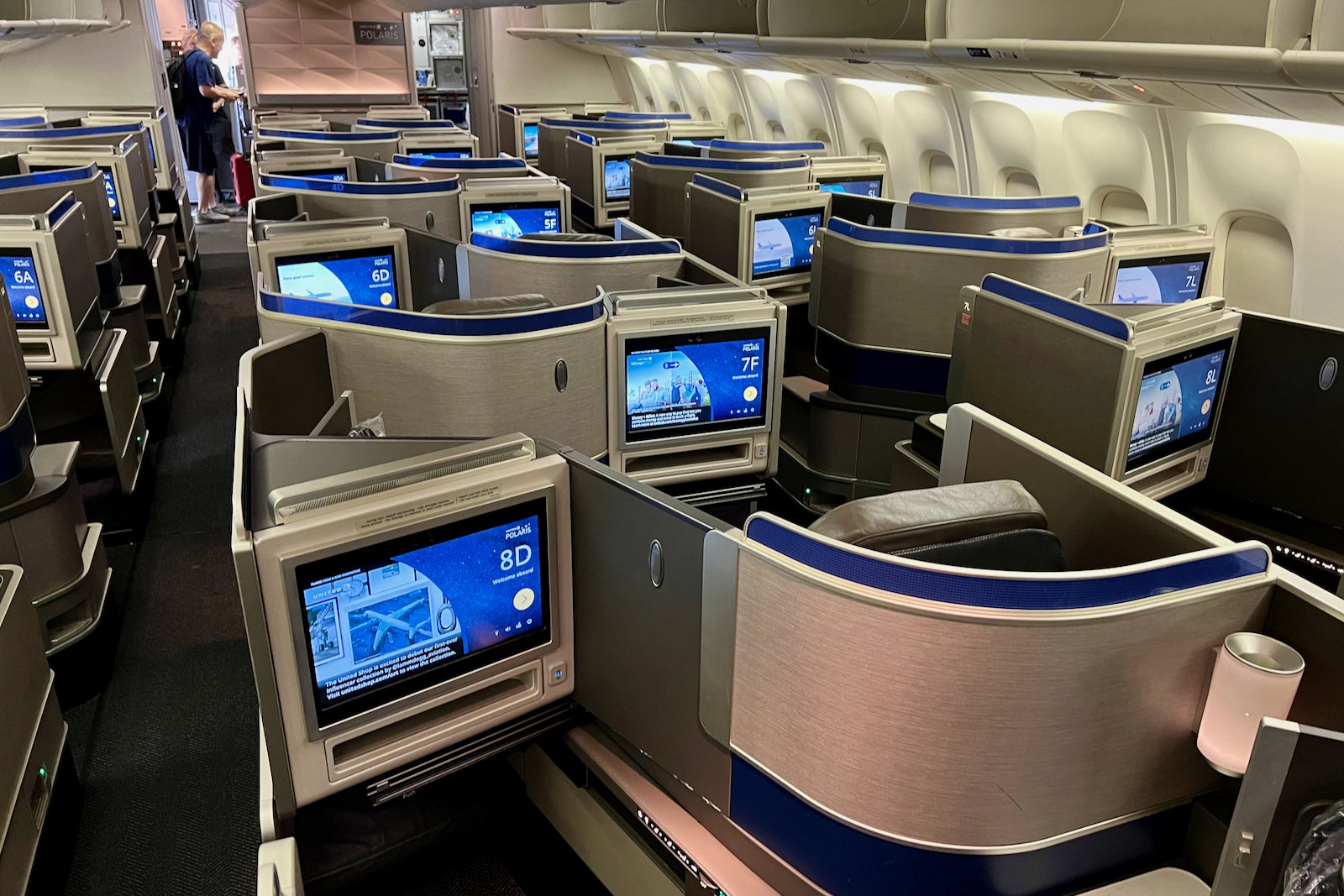 Qualifying for Premier Platinum earns you 40 PlusPoints and qualifying for Premier 1K nets you an additional 280. You'll receive 20 additional PlusPoints for every 3,000 PQP earned beyond 18,000 PQPs.
So, if you're a Premier 1K who qualifies on the PQP-only track, you'll earn 360 PlusPoints (40 from crossing Platinum, 280 from crossing Premier 1K and 40 for going 6,000 PQPs over the 18,000 PQP requirement.)
Award fees are finally gone
United was the first airline to permanently eliminate change fees in August 2020. Other U.S. carriers matched by also removing changes fees, but they also dropped a slew of other ancillary fees related to modifying travel plans.
While United ultimately joined most of its competitors by removing other irksome fees, it continued to charge an award redeposit fee for tickets canceled within 30 days of departure (though there were workarounds to avoid this).
Now, United is saying goodbye to all redeposit fees, effective immediately.
Bottom line
United is gearing up for what it expects to be a very busy year of travel with some major adjustments to its Premier program.
Headlining the changes is the introduction of higher requirements to earn status. For instance, top-tier members who don't fly 54 flights each year will need to spend roughly $24,000 on United tickets to retain status.
The higher requirements are designed to rebalance the elite tiers and allow United to deliver the benefits it seeks to provide, Bondar said.
Though the increased thresholds will sting for many, United is introducing the ability to earn status credits from award tickets and doubling the number of PQPs you can earn from cobranded credit card spending.
Combined with the head-start bonus, requalifying shouldn't be too hard, especially if travel demand (and airfare) remains at the current level.
Of course, with the economy teetering and many companies seeking to cut costs, it'll be interesting to see if United ultimately needs to adjust these thresholds at some point next year.
We'll have to see how the year unfolds, but until then, best of luck in earning United status next year!
To keep up with United's MileagePlus updates throughout the year, be sure to follow TPG and bookmark the airline's new landing page: www.united.com/mpnews