Editor's note: This is a recurring post, regularly updated with new information.
---
From its beautiful beaches to its exciting nightlife, Miami is a glitzy and gleaming playground for beachgoers and partiers alike — and it also packs a serious cultural punch you shouldn't miss. Here are the best times to visit Magic City.
When is the weather best in Miami?
Florida can be extremely warm and humid in summer. To avoid the steam bath every time you venture outside, visit Miami from November to April. Temperatures are moderate (highs around 80 degrees and lows around 60 degrees) and rain is minimal. The rains pick up from May to November and a visit between June and November will put you solidly in the middle of hurricane season.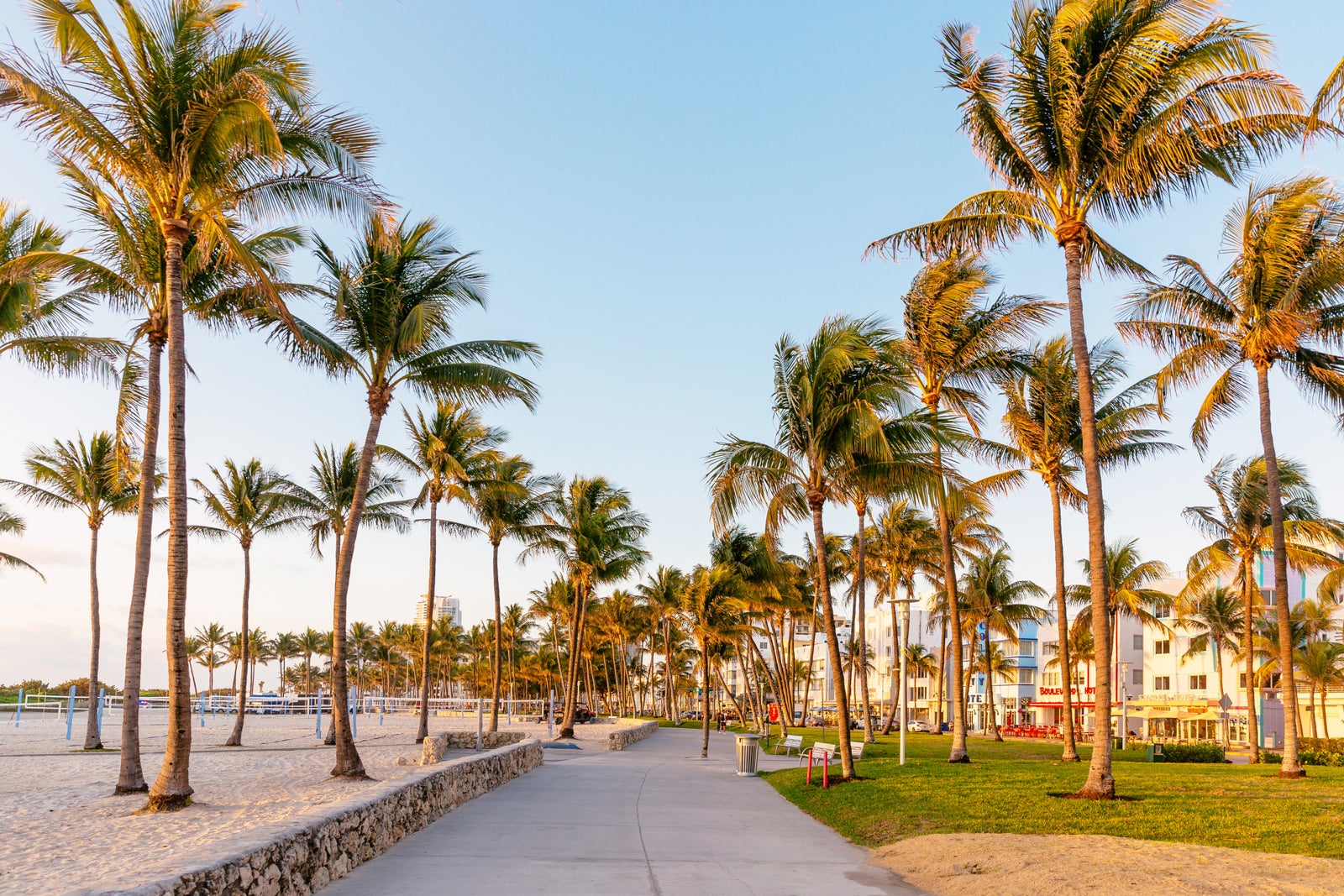 Though the weather is preferential, winter is also Miami's busy season. To avoid the crush of visitors, go during the shoulder season, from February to April. With the exception of spring break when the city fills with partygoers, you'll find the lowest prices and fewer visitors during shoulder season. Of course, if you can stand the heat and humidity (and the chance of rain), there are even fewer visitors in summer.
Related: Best credit cards for entertainment spending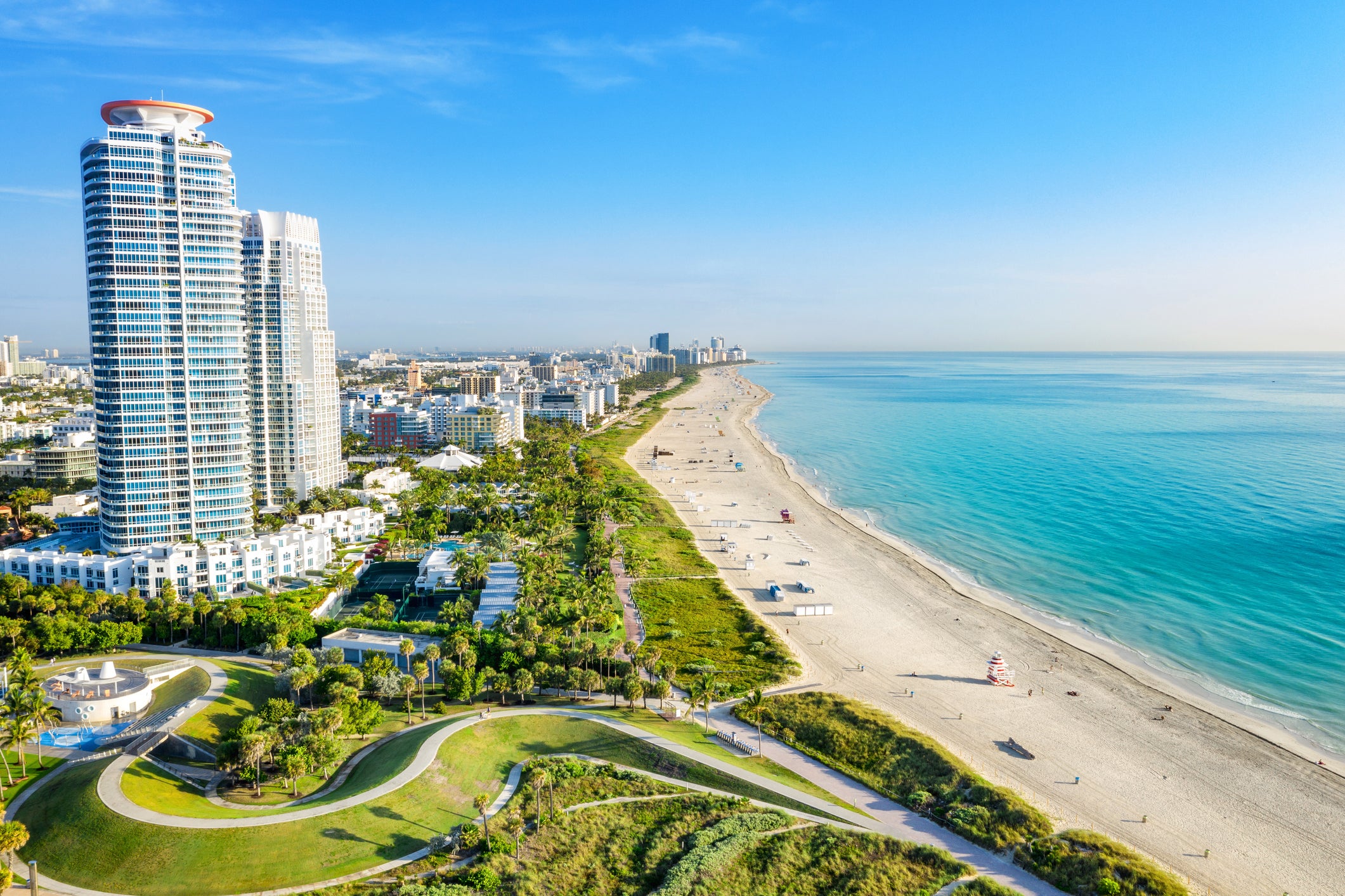 When are there festivals and events in Miami?
Miami is a vibrant city and there are always things going on, though you'll find some of the largest events during the cooler months.
The massive Ultra Music Festival is held annually in March and attracts thousands of attendees and big-name performers. If electronic dance music isn't your style, the Winter Party (also in March) is a weeklong extravaganza that raises funds for the LGBTQ+ community.
In the same vein, Miami Beach Pride takes place during April. This two-day extravaganza has become one of the largest Pride events in the country. And then there's Miami Fashion Week from the end of May and into June.
Each summer, you'll find Florida Supercon, which draws comic book fans from across the state. And true to Miami's multicultural population, the Miami Salsa Congress hosts a full five days of hip-swinging moves in the middle of July.
For food lovers, fall brings Miami Spice, the annual prix-fixe menu bonanza at more than 200 local restaurants. Prices are a reasonable $28 for lunch and either $45 or $60 for dinner. In 2023, the festival runs from Aug. 1 until the end of September. For an added reason to visit, Florida's largest beer festival, Grovetoberfest, is held in October with more than 400 craft brews on tap.
Related: A beginners guide to visiting Miami: Everything you need to eat, see and do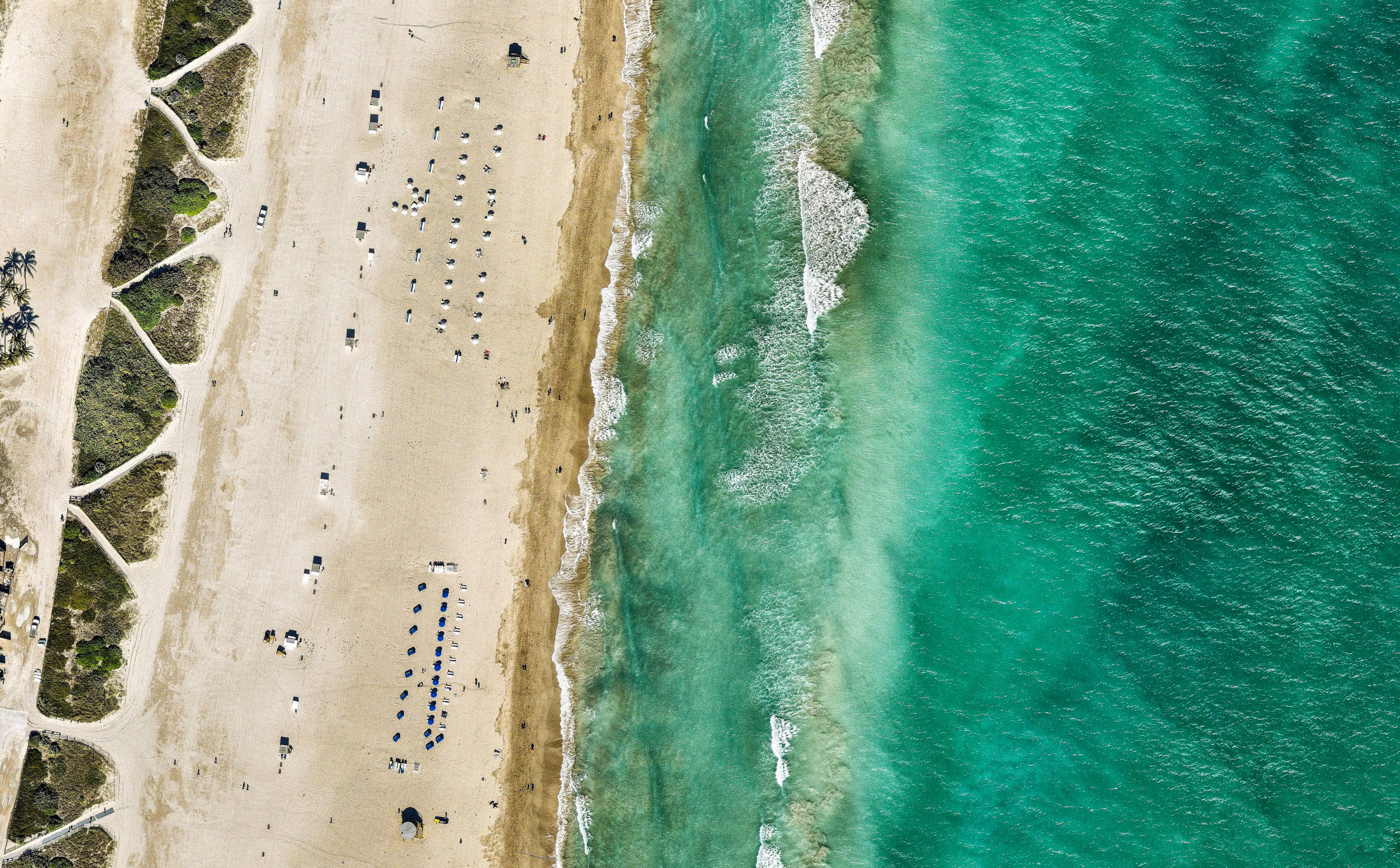 Winter is Miami's high season and there's almost too much to see and do. Usually held mid-January, Art Deco Weekend celebrates Miami's famous architecture. In 2023, the Miami International Boat Show, one of the world's largest boating festivals, will be held Feb. 15-19.
Also in winter is the South Beach Wine & Food Festival, one of the largest food festivals in Miami. If you're more into running than eating, the Miami Marathon winds through the city in late January.
When is the cheapest time to fly to Miami?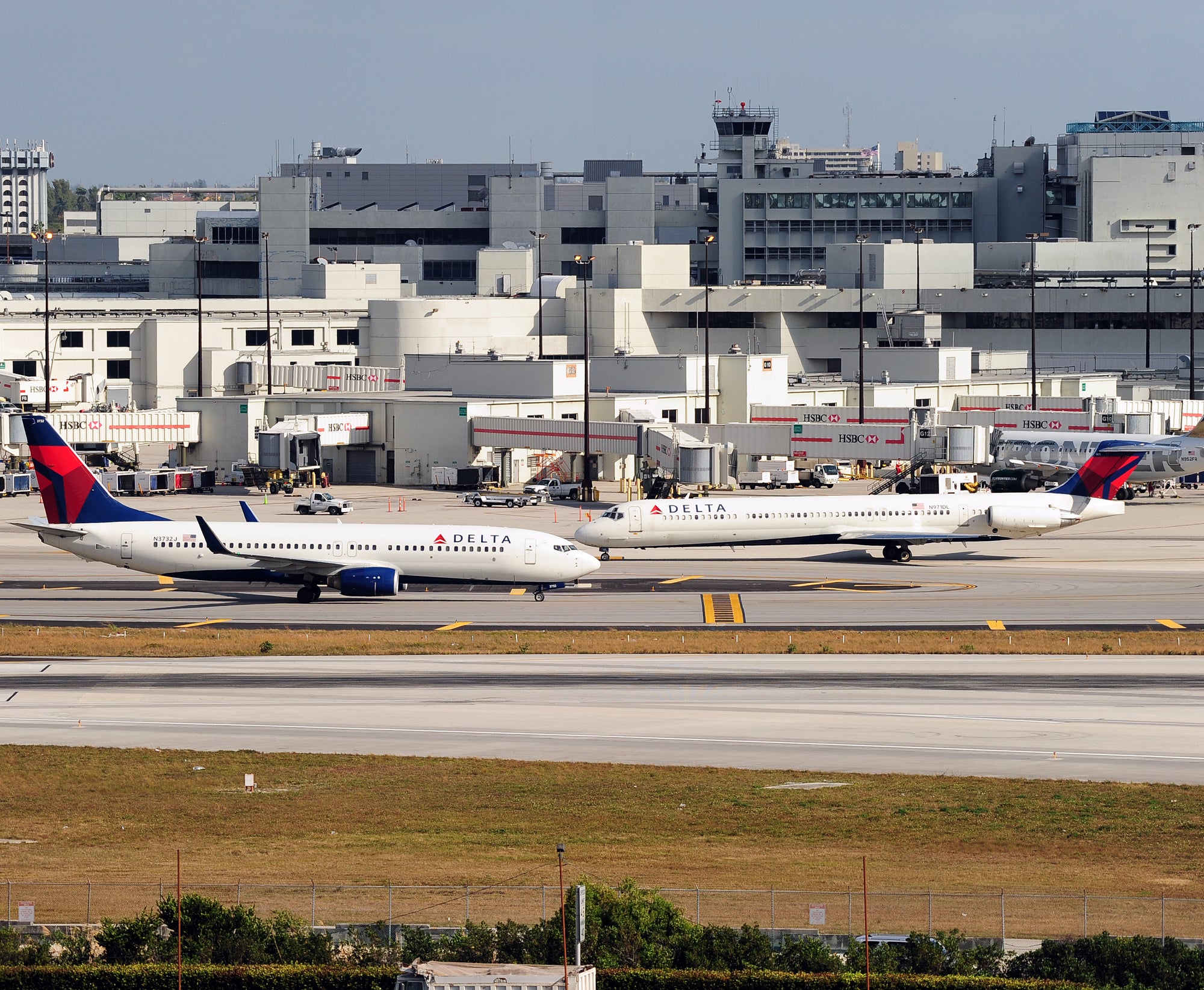 Miami International Airport (MIA) is a large hub with many direct flights at reasonable rates. Award availability is common with any alliance, but if you're looking for the cheapest airfare, get tickets for February-March or June-September. You can sometimes find flight deals for under $100 round-trip during these shoulder season months and into the winter.
Related: Best airline credit cards
For those with The Platinum Card® from American Express or The Business Platinum Card® from American Express, there's a Centurion Lounge in the airport (which offers complimentary massages).
When are hotels affordable in Miami?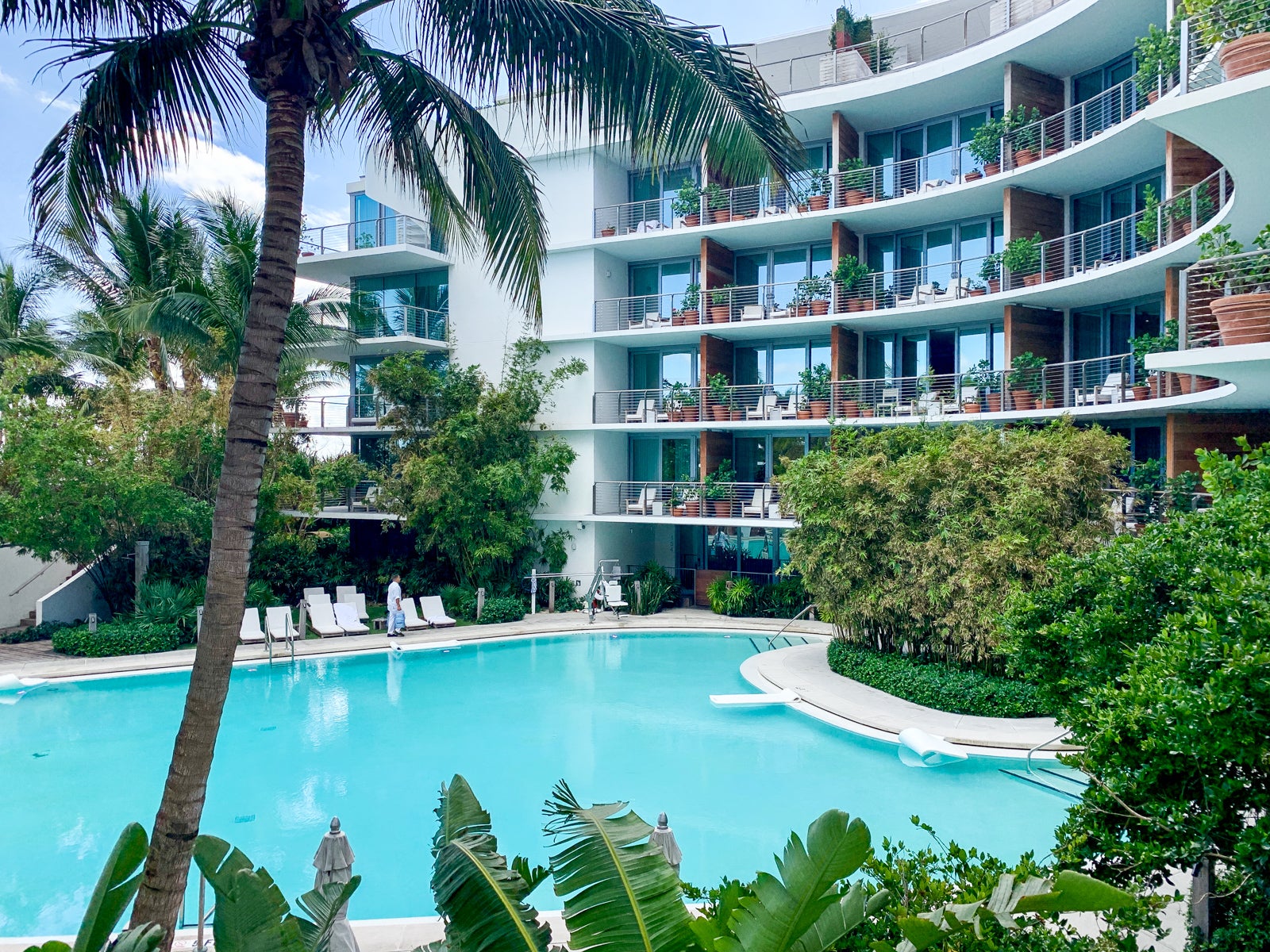 As befits a big city, you'll find all kinds of hotels in Miami. There are plenty of hotels redeemable with points like The Ritz-Carlton, South Beach and the W Miami. For the cheapest rates, visit during the shoulder season (February to May, excluding spring break) or in summer, which is considered to be the low season, and you'll often find hotel deals.
Related: The best Marriott properties for every budget in Miami Beach
Bottom line
No matter what time of year you visit, there's always fun to be had in Miami. To best decide when you should visit, you need to determine your priorities. Do you want fewer crowds, the best weather, the best prices or a chance to see Miami Fashion Week in action? Once you know what you are looking for out of your vacation, you'll be able to choose the best time to visit Miami.