Southwest Airlines is making some route-map changes that are focused on its California connectivity.
The Dallas-based carrier filed plans over the weekend to drop two domestic routes from Southern California early next year, as first seen in Cirium schedules and later confirmed by a carrier spokesperson.
Specifically, the airline will exit two routes from John Wayne Airport (SNA) in Orange County. The airline will drop service from SNA to both Chicago's Midway International Airport (MDW) and Salt Lake City International Airport (SLC) on Jan. 4, 2023.
While Salt Lake City will lose one Southwest route to California, it's picking up another one as part of this latest network update.
Southwest will commence flights between SLC and Long Beach Airport (LGB) on Jan. 5, 2023. The new Long Beach service will operate once a day through the end of the schedule.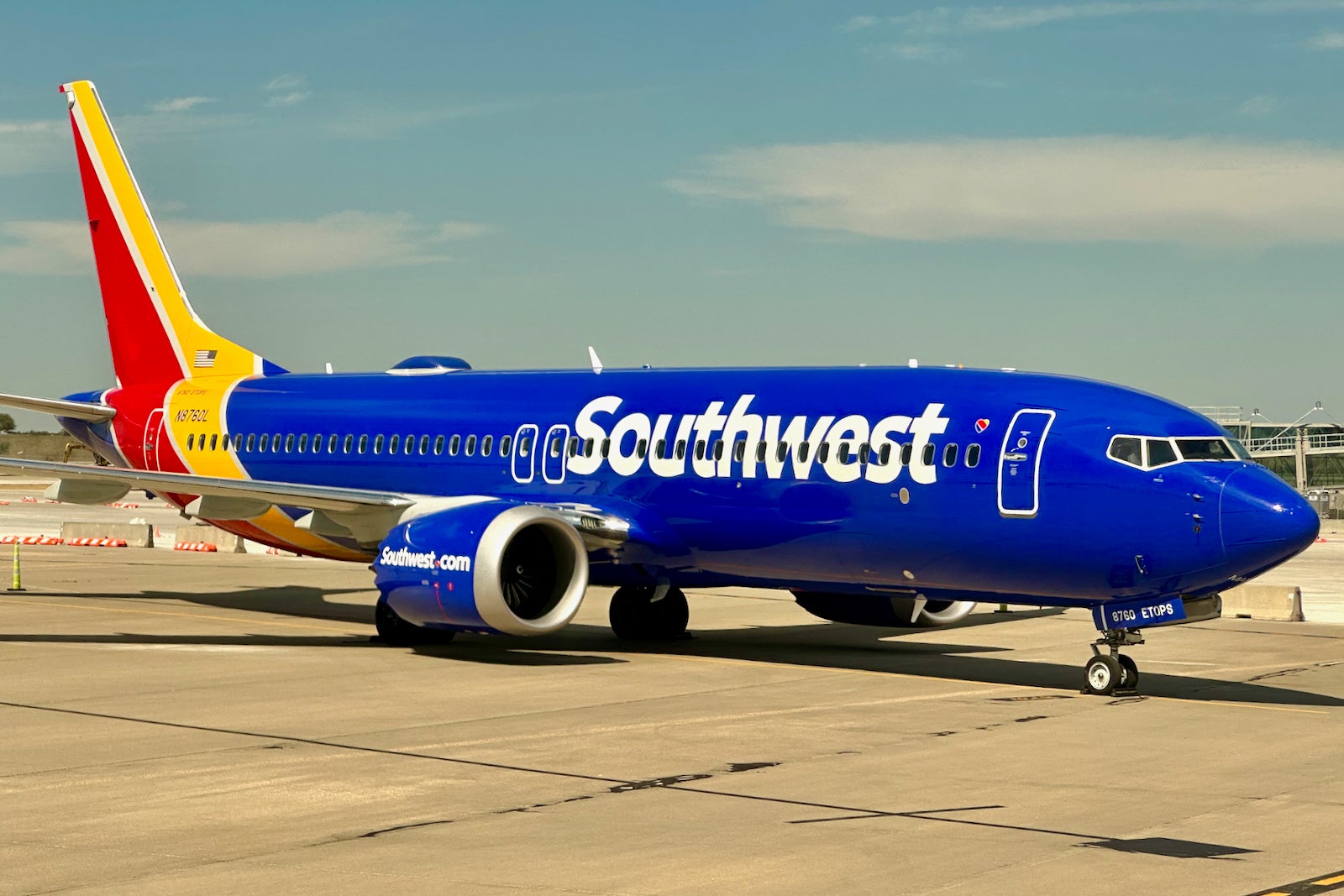 Interestingly, Southwest's Orange County adjustments come just a few weeks after the local aviation authorities announced the annual departure slot allocation for the SNA airport.
Southwest was awarded 44 daily departures with an annual capacity allocation of 4,715,800 seats for 2023, according to the County of Orange Airport Division.
This represents a net decrease of 13 daily departures compared to the 2022 allocation, airport data shows. Southwest was awarded 57 daily departures and an annual seat capacity of 6,020,310 in 2022.
As such, it's possible that these two route cuts are a result of the annual slot allocation process. In addition to the route cuts, Southwest pulled back capacity at John Wayne Airport by about 15% in this week's schedule update, Cirium data shows.
Securing takeoff and landing rights in Orange County is notoriously competitive.
SNA is popular among both locals and visitors who prefer to avoid the much larger and busier Los Angeles International Airport (LAX).
Additionally, airlines like to tap into the airport's catchment area, which is one of the most affluent in the nation. (American Airlines made headlines during the pandemic for launching a new transcontinental flight to New York, operated by its swankiest three-cabin jet.)
Southwest has historically been the largest carrier in Orange County, operating nearly twice as many flights as its second-largest local competitor.
In 2019, Southwest scheduled nearly 30,000 flights to and from SNA, whereas the airport's second-largest carrier, Alaska Airlines, scheduled just over 18,000 flights during the same 12-month period, Cirium schedules show.
The Orange County authorities use slots to limit the amount of air traffic in the area. Though there's no federally mandated slot program at SNA in the traditional sense (to control capacity), local officials cap commercial passenger traffic for noise abatement and other reasons.
For its part, Southwest said that these changes are part of a broader strategy of remaining competitive in the Los Angeles area, as noted in the statement below.
We're more than two decades into being the largest air carrier to/from/within California and, though each of the five airports we serve in the LA Basin is unique, many of our Southern California Customers use more than just their 'neighborhood airport' to access our flexibility and Hospitality. Our schedule is a dynamic reflection of what our Customers need from us and we leverage opportunities to offer the most relevant service in each airport.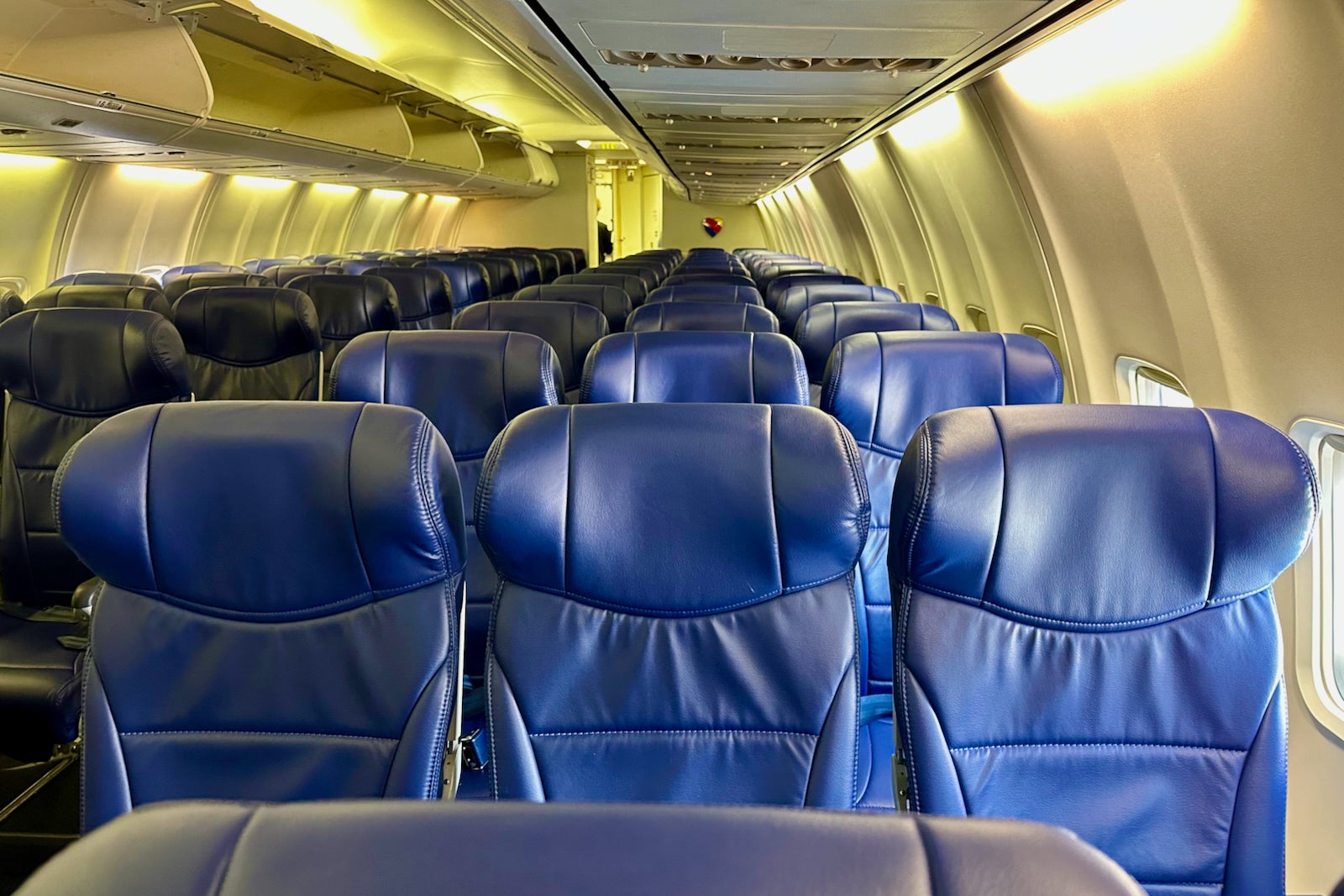 As for the new Long Beach-to-Salt Lake City connection, Southwest is poised to go head-to-head with Delta Air Lines, which operates a hub in the Utah capital.
Delta has historically served the route on a four-times-daily basis, and now Southwest will give the Atlanta-based carrier a run for its money.
Of course, Delta can offer a slew of convenient one-stop itineraries to cities worldwide from Salt Lake City, so it'll be interesting to see how the new Southwest flight fares.