Editor's note: This is a recurring post, regularly updated with the latest information.
---
Marriott Bonvoy and United MileagePlus have a close partnership known as RewardsPlus.
At a high level, RewardsPlus lets members of both programs convert rewards, enroll in complimentary elite status and earn extra miles on select hotel stays. However, you need elite status to unlock some of these benefits.
Today, we'll take you through what you need to know about RewardsPlus to maximize Marriott stays and United flights.
RewardsPlus elite status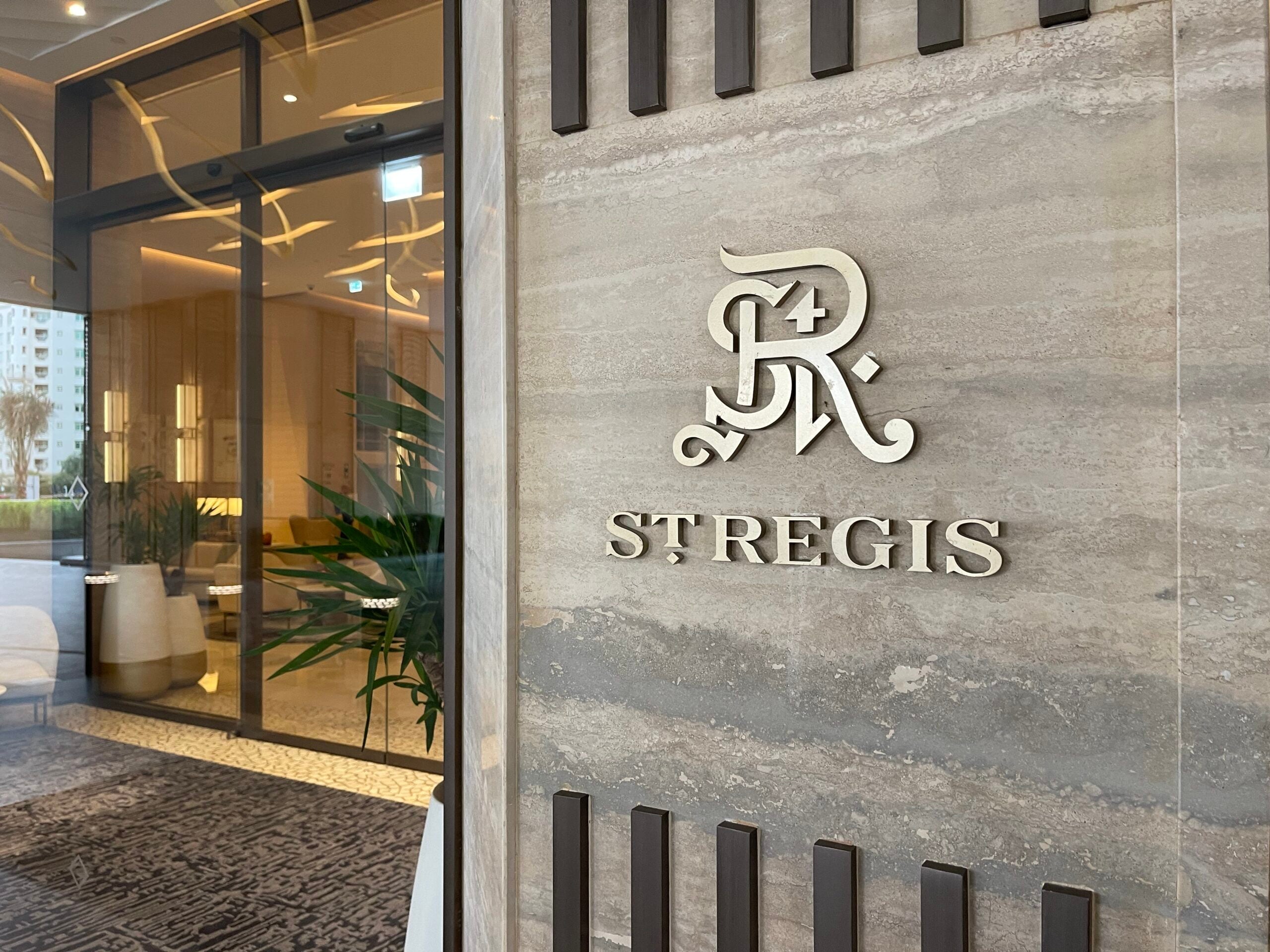 The elite status aspect of the RewardsPlus program is straightforward.
If you hold United Premier Gold status (or higher), you can register here for complimentary Marriott Gold Elite status. This status tier provides a 25% point bonus and complimentary enhanced internet. Gold Elite members may also receive an enhanced room upgrade (excluding suites) and a welcome gift of points upon check-in at participating Marriott Bonvoy properties.
If you hold Marriott Bonvoy Titanium Elite or Ambassador Elite status, you can register here for complimentary United Premier Silver status. This status tier provides a 40% mileage bonus, complimentary checked bag up to 70 pounds, preferred seating and — my favorite perk — complimentary upgrades to Economy Plus at check-in for you and a companion.
Completing the status match online is easy, though you'll need your United and Marriott login information handy.
Related: How United elites can claim free mid-tier Marriott elite status
Who isn't eligible?
Let's start on the United side — you can't register for Marriott Bonvoy status if you're a United Premier member thanks to a MileagePlus status match or challenge. You also won't be eligible if you already have Marriott Gold Elite (or higher) status.
The terms for upper-tier Marriott elites looking to snag United MileagePlus status are similar. You can't register if you hold your Marriott status from a status match or challenge. Likewise, you won't be eligible if you already have United Premier Silver (or higher) status.
Lastly, your account names must match. You'll get the following error if your account names don't match or the loyalty number you input is incorrect.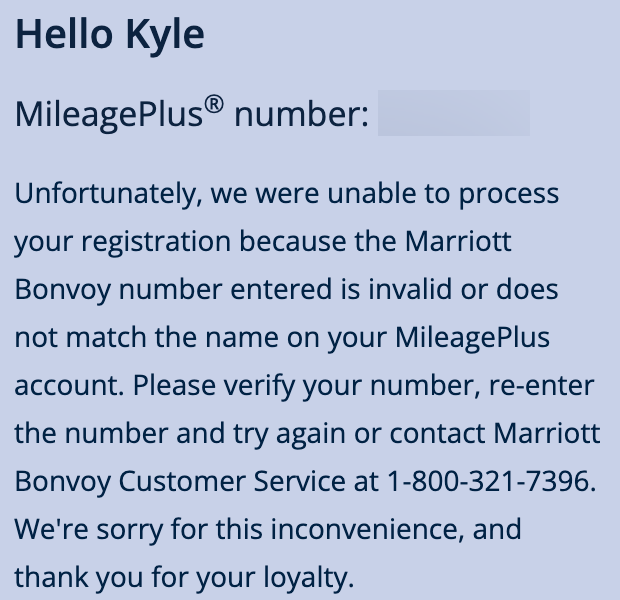 If you can't snag Marriott Gold Elite status through the RewardsPlus program, remember its also a cardmember benefit of the Marriott Bonvoy Business® American Express® Card, the Marriott Bonvoy Bevy™ American Express® Card and The Platinum Card® from American Express (enrollment in the benefit may be required).
Related: Marriott Titanium and Ambassador Elites can claim United status in under five minutes

Transfer rewards between the programs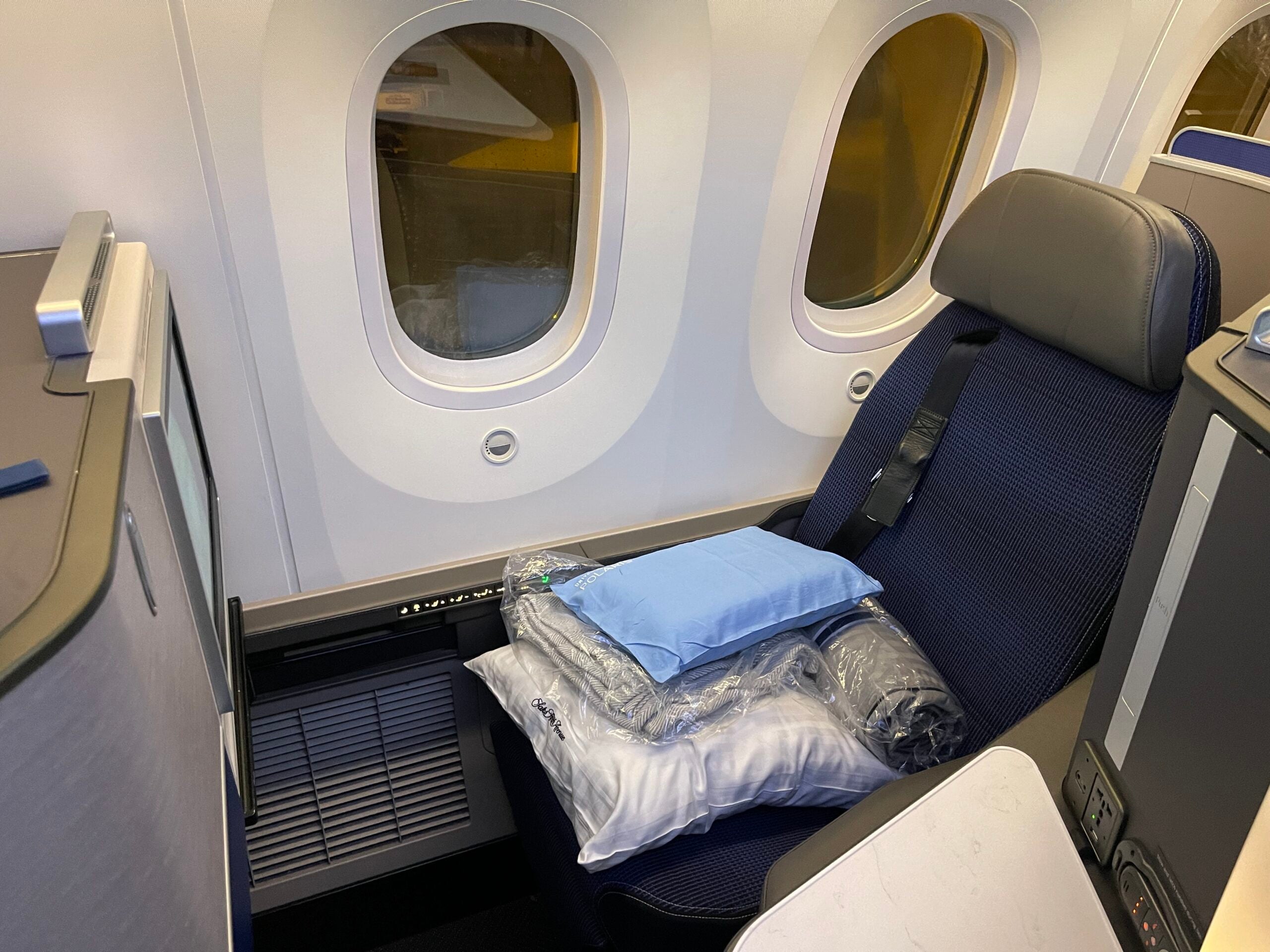 The RewardsPlus partnership unlocks the ability to transfer Marriott points to United miles and United miles to Marriott points. But we generally don't recommend doing so. Here's a closer look.
Transferring Marriott points to United miles
You can transfer between 3,000 and 240,000 Marriott Bonvoy points to United miles daily here.
For every 3 Marriott points you transfer, you'll get 1 MileagePlus mile. Additionally, you'll earn 10,000 bonus United miles for every 60,000 points you transfer. So, if you transfer 60,000 Marriott points (worth $504 at TPG's valuations) to MileagePlus, you'd get 30,000 United miles (which we value at $363).
Related: How to get maximum value from the United MileagePlus program
Transferring United miles to Marriott Bonvoy points
MileagePlus Premier members can transfer up to 100,000 United miles to Marriott Bonvoy points at a 1:1 ratio every calendar year here.
We don't suggest doing this unless you have a specific high-value Marriott redemption. After all, United miles are 44% more valuable than Marriott Bonvoy points per our valuations.
Earning extra miles on Marriott stays
Finally, if you book a member rate at a Marriott property through Marriott.com at the destination of your United flight, consider starting your reservation search on united.com/MarriottBonus to earn 500 bonus miles.
When you go here, you'll see your upcoming flights associated with your MileagePlus account (both revenue and award tickets).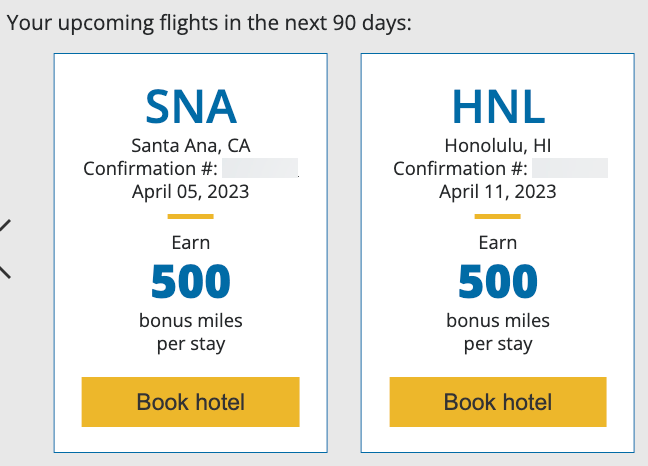 The 500 bonus miles are in addition to standard Marriott Bonvoy accruals.
You can earn 500 bonus miles per completed stay, though this offer isn't available at the Ritz-Carlton Destination Club, Design Hotels and Bulgari brands. Additionally, you can't earn the 500 bonus miles at some properties:
Bonus miles offer is not applicable for stays at the following properties: Atlantis, Autograph Collection, Bulgari Hotel, London, Joshua G.E. Medical Corp. Conference Center, Jesse Jones Rotary Conference Center, Marriott Ranch, Protea Hotel Amani Beach, Protea Hotel Mbweni Ruins, The Ritz-Carlton London, U.S. Postal Service Conference Center, Four Points by Sheraton Havana, The Cosmopolitan Las Vegas, Autograph Collection.
If you're redeeming Marriott points or staying on a rate different than the standard Marriott member rate (i.e., government rates, group/contracted rates, exclusive elite offers, exclusive member offers and hotel deals), you may not earn the 500 bonus miles.
Related: These promotions will make your next hotel stay more rewarding
Bottom line
Despite its lackluster transfer ratios, the RewardsPlus partnership is a great way to receive an extra elite status and double dip on Marriott stays. But while Marriott Bonvoy Gold Elite has some nice perks, I wish that higher tiers of the MileagePlus program would match to higher Marriott Bonvoy tiers.
Still, with a few clicks, you could unlock a new elite status and earn extra United miles.
Additional reporting by Andrew Kunesh and Ethan Steinberg.