Back in September, the TPG staff started to see targeted offers in the American Express Offer portal which were stackable with the annual Fine Hotels + Resorts $200 hotel benefit. The additional FHR offer is $200 dollars back if you book by Nov. 12 and spend $850 on a prepaid reservation.
Marriott's and Hilton's luxury brands both currently have other Amex Offers for cash back — such as spending $500 and getting $100 back as a statement credit — but the FHR offers were more lucrative for my situation. The specific Marriott and Hilton offers are only valid if you book on their sites directly.


Not wanting to leave free money on the table, I booked a solo trip to Washington, D.C., to visit my son since he was celebrating a milestone birthday.
In my research, I noticed the Conrad Washington DC was an FHR hotel in the Amex travel portal. It offered prices starting at $302 per night for a king room or $320 per night for two queen beds and a third night free.

Since Hilton always advertises the best price if booking directly, I did a quick search on its site and found that the same room I was eyeing was $439 per night — even with my Hilton Honors membership. It did not include any of the perks I would receive with my FHR benefits like complimentary breakfast for two daily, $100 on-site credit, 12 p.m. early check-in if available and a room upgrade.

Needless to say, I wanted to take full advantage of the perks and benefits that holding The Platinum Card® from American Express brings with it, so I booked through the Amex Travel portal.
My total booking for three nights at the Conrad before any applied Amex travel credits was $1,105.06, which saved me $497 compared to booking directly with Hilton. It is unusual for the FHR rate to be lower than the price when booking directly; if anything, it's usually more expensive. The Hilton direct price would have been $1,602.99. Additionally, I also received two $200 Amex credits on my statement: one for the annual Amex FHR hotel benefit and one for spending more than $850 with that targeted offer mentioned above. This further knocked down my total stay to $705.06, which averages out to be $235.02 per night.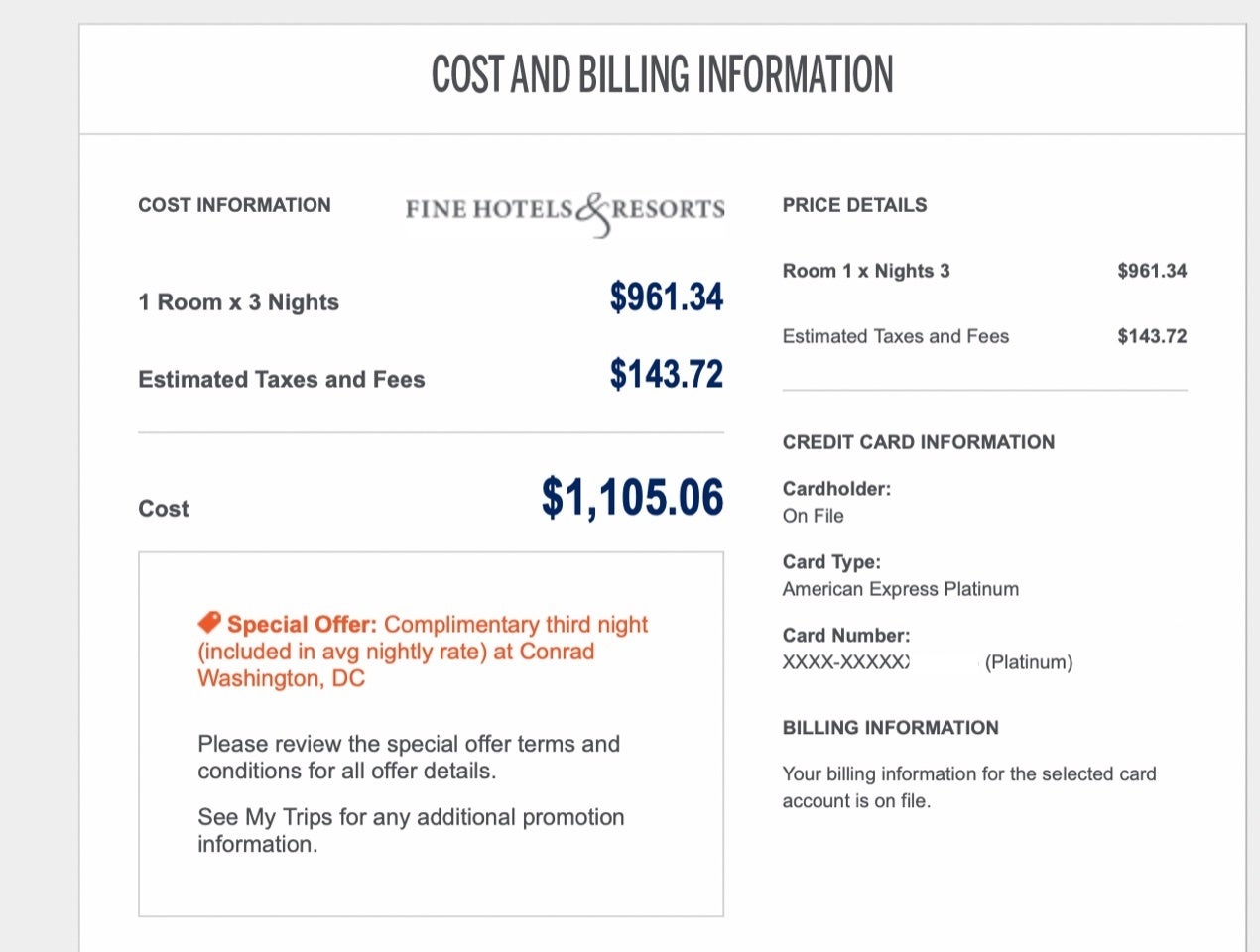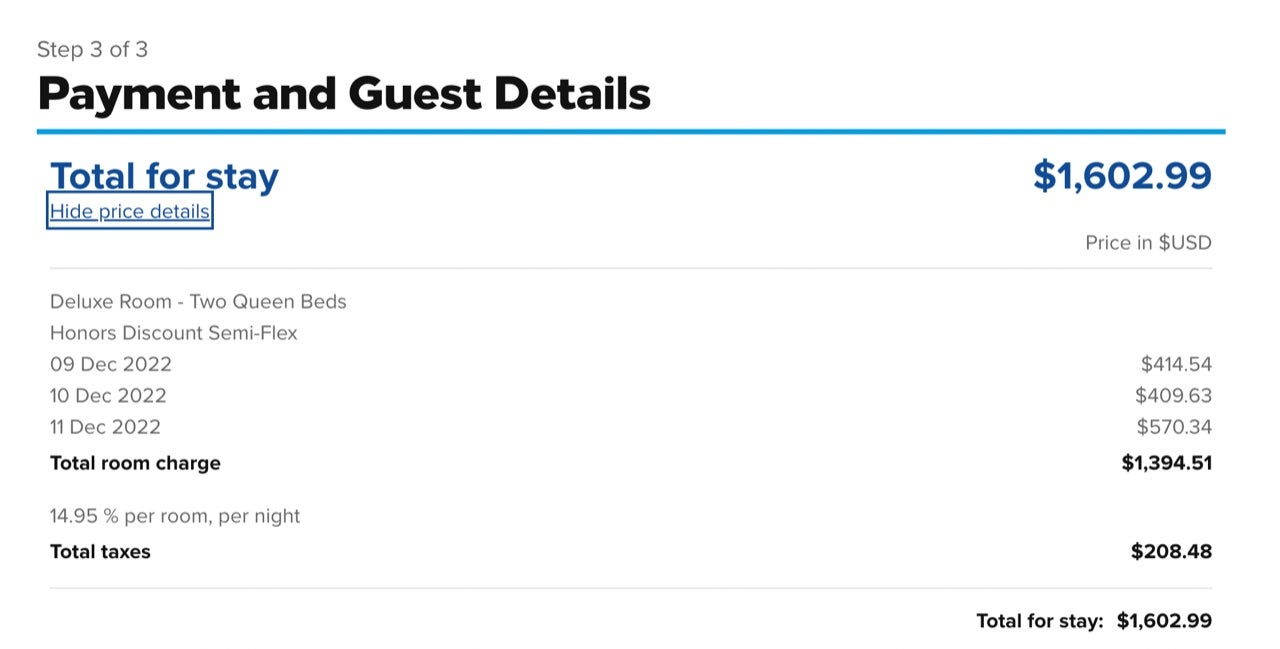 BOTTOM LINE
I originally opened my Amex Platinum card more than a year ago before I started working at TPG. I used the stories and reviews on the website to make a decision about which credit card would be best for me and provide elite travel benefits. I've enjoyed using the card over the last 18 months and I have more than covered the $695 annual fee by leveraging benefits and lucrative cash-back offers.
I was able to save $897 by booking with Amex FHR versus booking directly. Let this be a reminder to check the Amex Offers portal for any targeted offers, and book that hotel stay before the end of the year so your credits post before Dec. 31.