Tickets are now available for Brightline, the recently unveiled high-speed train connecting passengers between five cities in South Florida and Orlando International Airport (MCO).
As of May 17, guests can purchase tickets for this summer through early 2024. Economy fares start at $79 for adults and $39 for children for travel from Miami to MCO.
Deal basics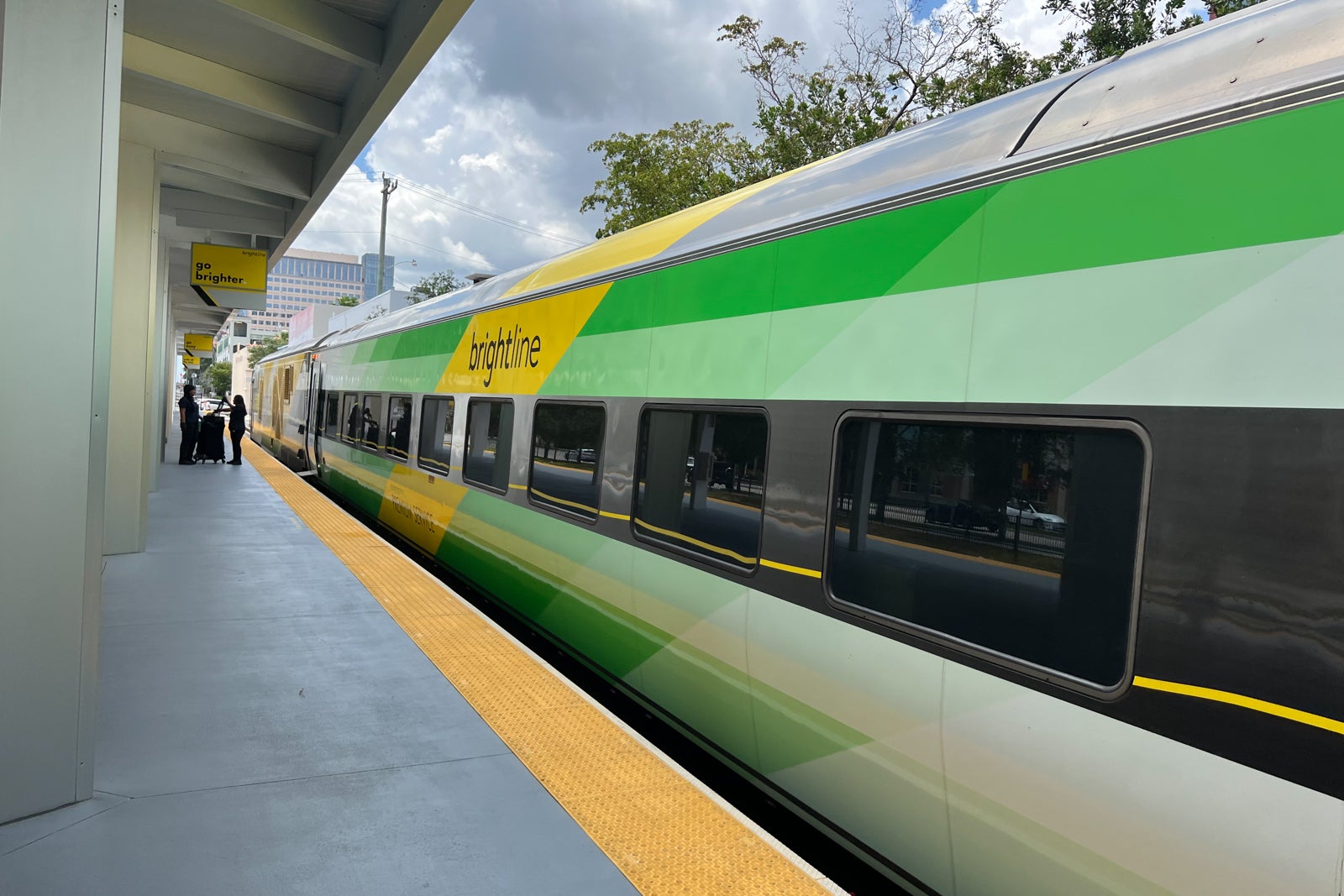 Train: Brightline.
Routes: Miami, Fort Lauderdale, West Palm Beach, Aventura and Boca Raton to and from MCO.
How to book: Online with Brightline or the Brightline app.
Travel dates: Tickets are currently available to book travel through early 2023.
Two ticket types are available: Smart (economy) fares and Premium (business-class) fares. Premium fares include slightly larger seats and additional perks, including complimentary snacks. All fares include complimentary high-speed Wi-Fi, multiple power and USB outlets, and leather seats.
Available routes
For travel from Miami to Orlando, economy fares start at $79 and business-class fares at $149 for adult passengers. Economy fare bundles for families of four will be available for less than $199 one-way.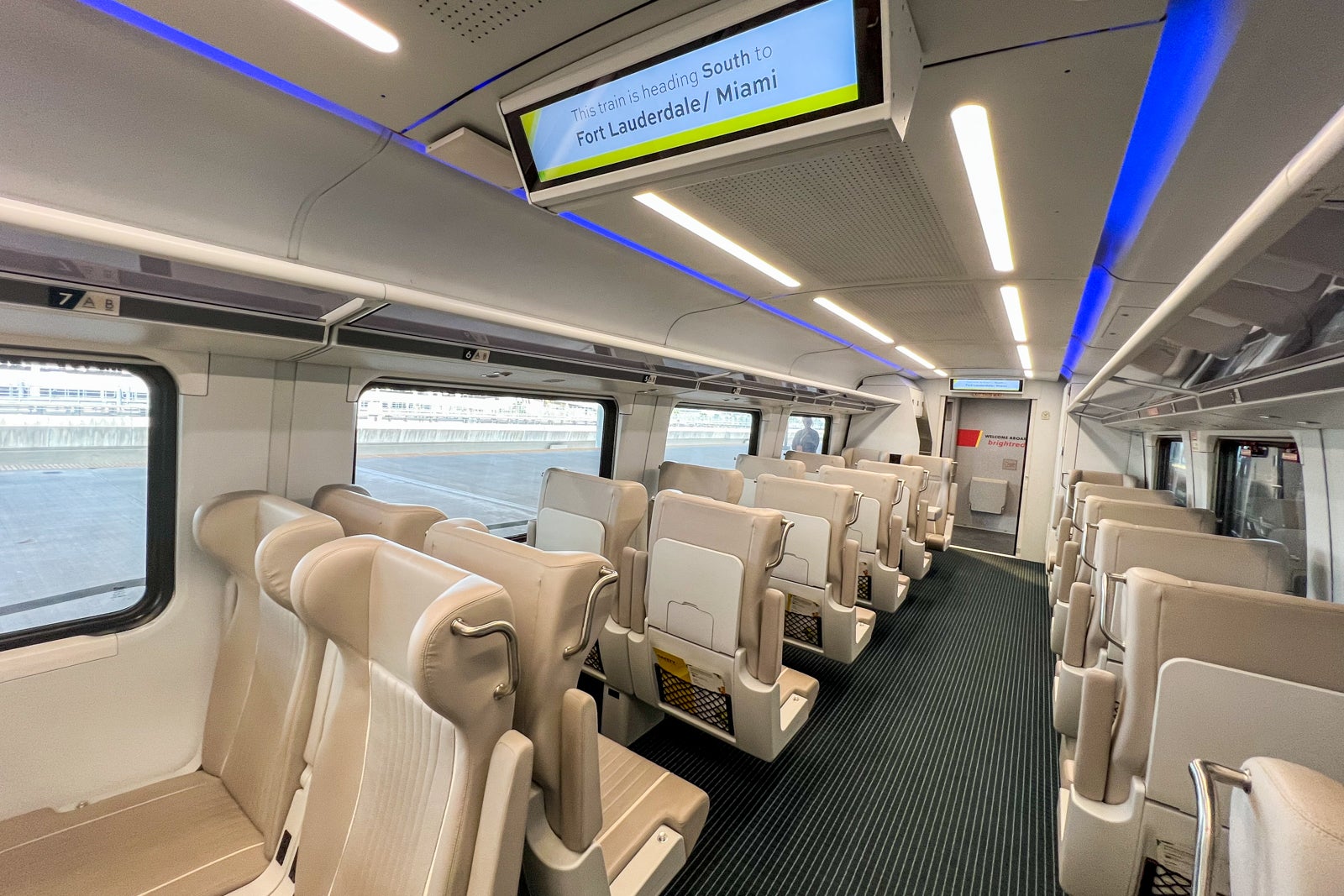 Economy tickets for the rest of the routes are currently available as priced, though we cannot guarantee availability at the time of booking:
Miami to Aventura, starting at $6.50.
Miami to Fort Lauderdale, starting at $10.
Miami to West Palm Beach, starting at $10.
Miami to Boca Raton, starting at $12.50.
Regardless of your seat class, both are major steps above other train services in the country. TPG covered the recently completed MCO train station and tested the onboard Starlink Wi-Fi.
Transportation options from the MCO station include shuttles to Miami International Airport (MIA) and Fort Lauderdale-Hollywood International Airport (FLL), ride-hailing services and car rental options. Premium ticket holders receive complimentary Uber rides to and from Brightline stations within a 5-mile radius in South Florida.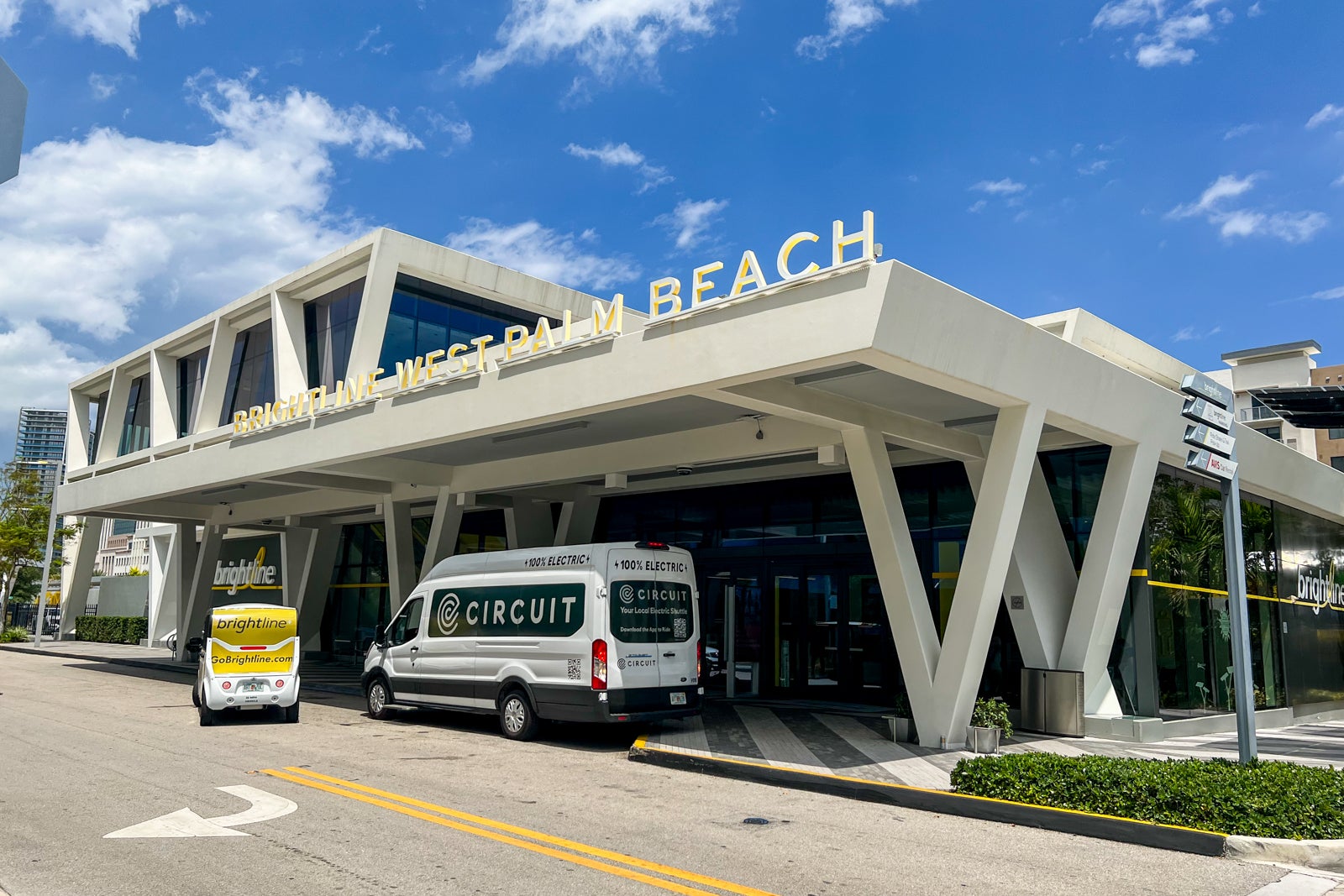 Travelers departing from MCO can access the Brightline train station next to Terminal C; this also connects to 350-plus parking spaces in Garage C for Brightline guests. Brightline's MCO station provides access to terminals A and B via the airport's Terminal Link in less than five minutes.
Daily service includes 16 round-trip journeys with hourly departures between Miami and Orlando, with regular service stopping at all Brightline stations along the way. Additional trains will be available for commuters between Miami and West Palm Beach, with departures starting at 5 a.m. from West Palm Beach, with the last train departing at 12:45 a.m. out of Miami.
Brightline will announce future travel dates upon completing the required testing, according to the company.
Maximize your purchase
Be sure to use a credit card that earns bonus points on travel, such as:
The information for the American Express Green Card has been collected independently by The Points Guy. The card details on this page have not been reviewed or provided by the card issuer.
Bottom line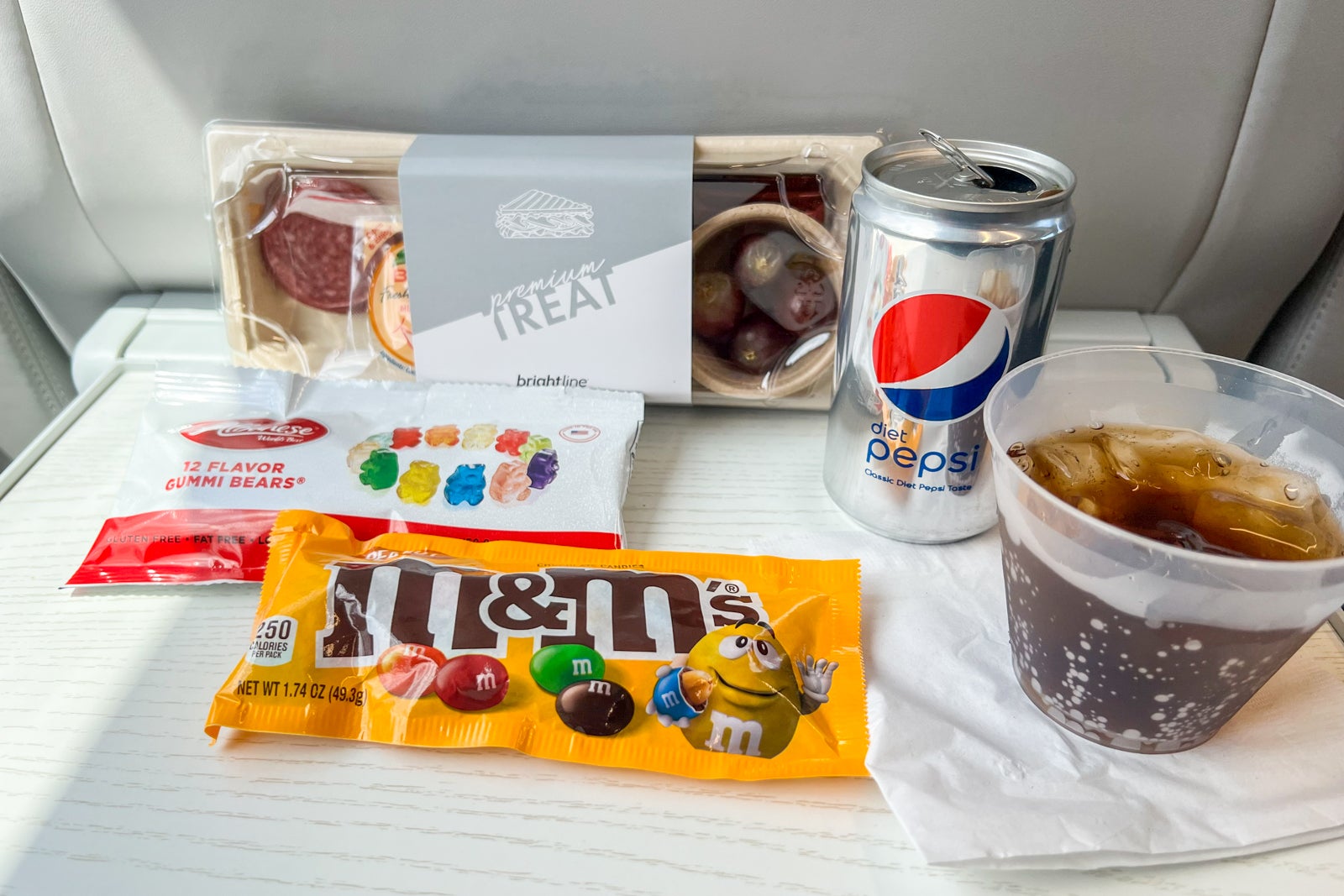 Tickets are on sale now for Brightline service from Miami to MCO through early 2024.
Brightline plans to continue expanding within Florida, including service to and from Tampa International Airport (TPA). It also plans to construct a train connecting Las Vegas and Southern California.
Related reading: