Editors' note: Starlux provided TPG with a free round-trip business-class ticket for the inaugural U.S. route. All opinions expressed here are of the author alone and were not subject to review by Starlux or Alaska.
---
Alaska Airlines' impressive portfolio of airline partners is growing with the addition of a new Taiwan-based carrier.
As of Wednesday, April 26, Starlux Airlines is Alaska's newest partner, bringing exciting new benefits to Mileage Plan frequent flyers.
If you're not familiar, Starlux is a Taipei-based luxury airline startup that began operations in January 2020 with a handful of intra-Asia routes. The pandemic paused the carrier's growth ambitions, but Starlux is now back in expansion mode, with its inaugural U.S. flight landing in Los Angeles on Wednesday.
To coincide with the launch, Alaska and Starlux are announcing their partnership, which will primarily include loyalty benefits.
For one, as of April 26, you can now credit any Starlux flight to your Alaska Mileage Plan account. You'll accrue miles according to the fare class purchased and distance flown, as seen in the table below.
| | | | | |
| --- | --- | --- | --- | --- |
| Cabin | Fare class | Base miles | Bonus miles | Total miles earned |
| First class | F, A | 100% | 250% | 350% |
| Business class | J, C, D | 100% | 150% | 250% |
| Premium economy | W, R, E | 100% | 25% | 125% |
| Economy | Y, B, H, K, M, L, V, S, N | 100% | 0% | 100% |
You'll want to check your ticket to see which fare class you purchased to calculate your earnings. Alternatively, you could theoretically credit your Starlux flight to the airline's COSMILE loyalty program, but infrequent U.S.-based travelers will likely be better off accruing Alaska miles.
Additionally, starting later this summer, you'll be able to redeem Mileage Plan miles for travel on Starlux. While Alaska recently moved away from fixed-rate redemptions, the carrier is teasing some lucrative introductory one-way "starting at" award rates, as you can see below.
Economy: 20,000 miles.
Premium economy: 40,000 miles.
Business class: 60,000 miles.
You will not be able to redeem miles for Starlux first class.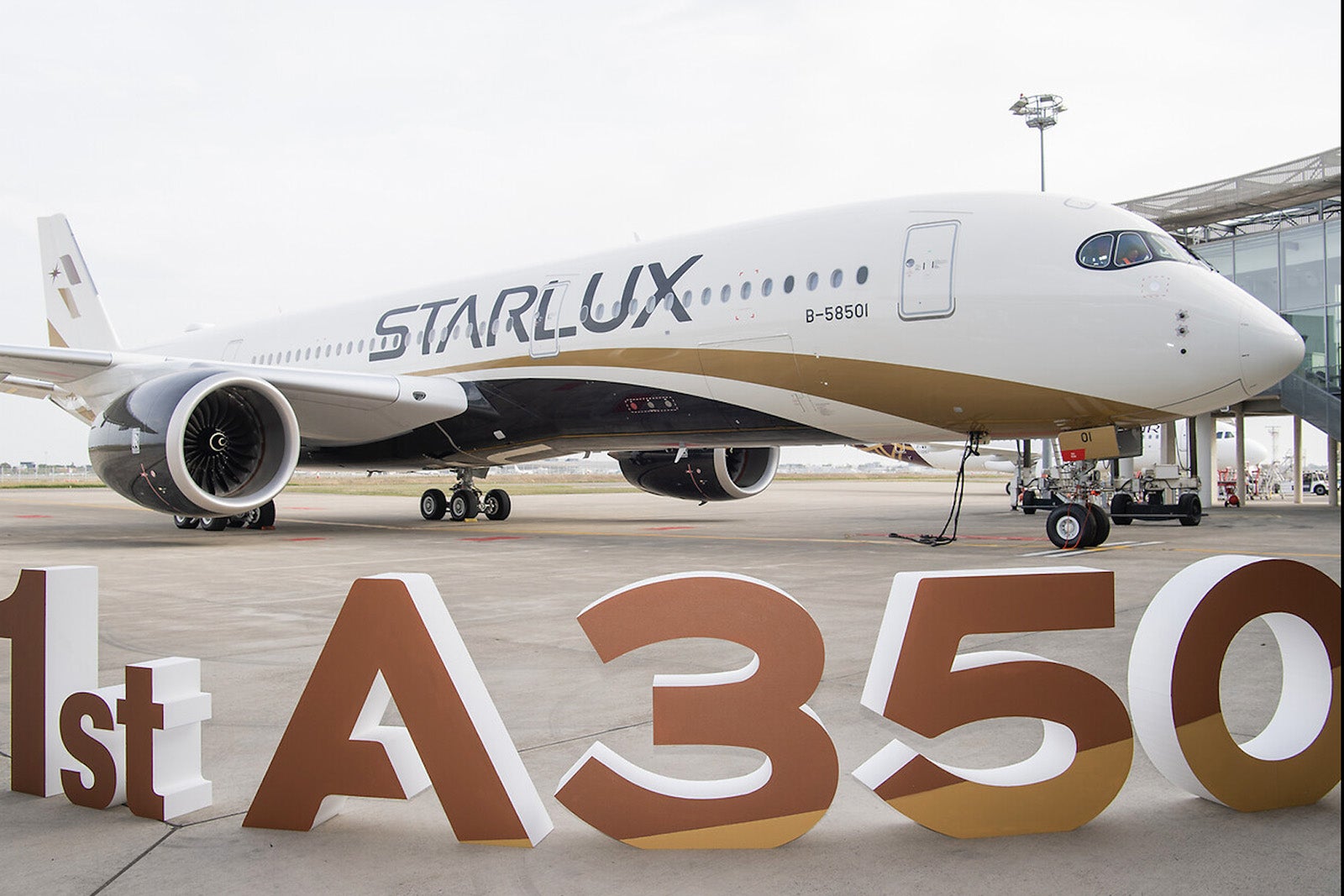 It wasn't immediately clear if Alaska's website will display Starlux award availability, nor is it clear which fare buckets award tickets will book into.
That said, the introductory award rates are incredibly lucrative, especially compared to the cash fares that Starlux is charging for its business-class cabin. I'd recommend redeeming 120,000 Alaska miles, worth $2,160 according to TPG valuations, as opposed to paying around $5,500 for a round-trip business-class ticket.
Of course, the devil is in the details, and with Alaska's new dynamic "starting at" pricing model, you'll want to crunch the numbers before making a redemption.
While Starlux may not be a household name, especially for U.S.-based travelers, the Alaska partnership should certainly help generate some buzz around the airline and its new route to L.A.
"Our guests will love flying on Starlux, connecting the West Coast, Taipei and many more incredible places in Asia. We're thrilled to offer our loyal Mileage Plan members another exciting way to see the world," Nat Pieper, senior vice president of fleet, finance and alliances at Alaska Airlines, said in a statement.
It's interesting that the initial partnership is limited to loyalty, as Alaska and Starlux will not be offering codeshares to enhance connectivity on both sides of the Pacific. Perhaps that level of cooperation could be coming in a future update to the partnership.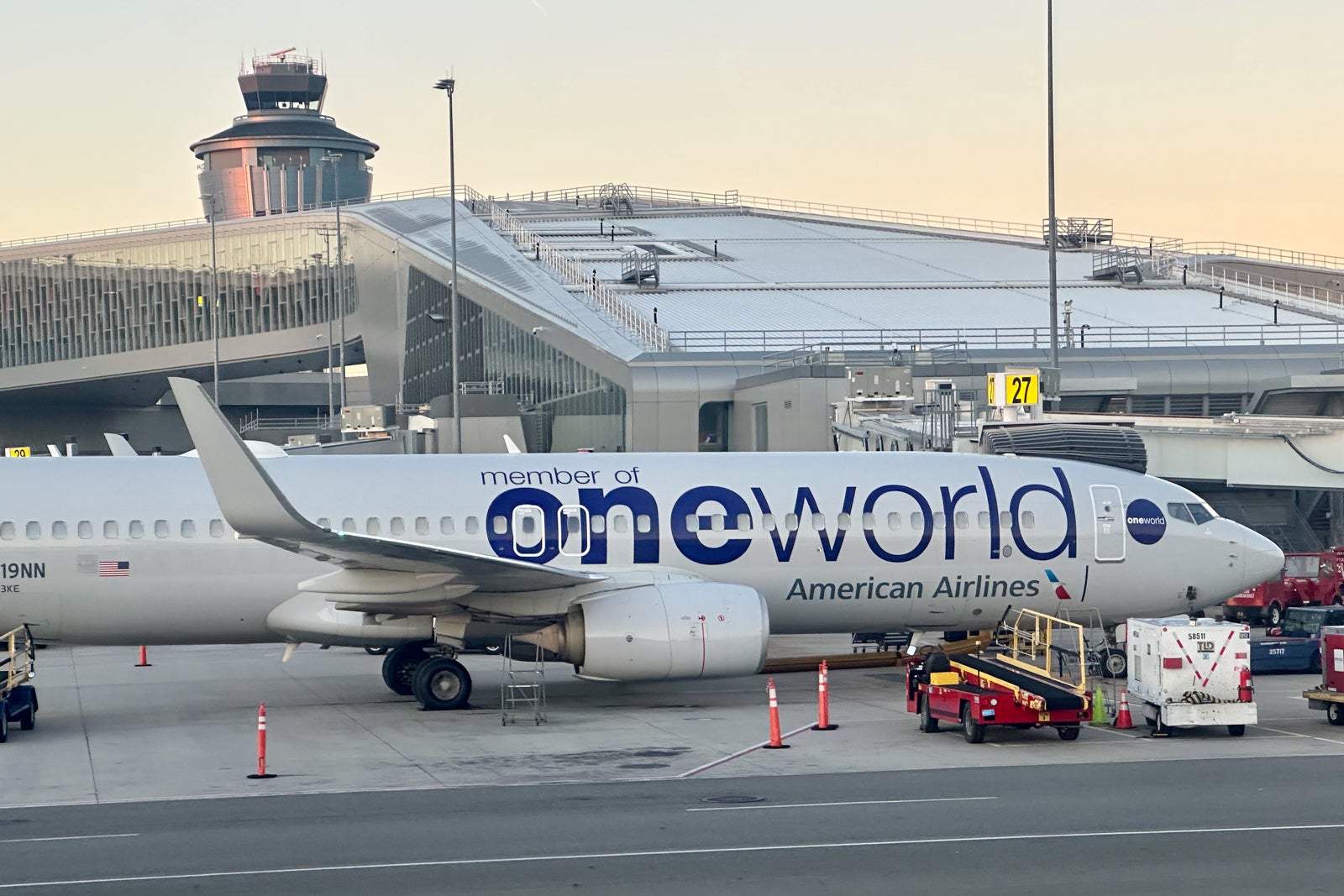 Furthermore, a recent rumor has been swirling that Starlux might be trying to join the Oneworld airline alliance. Partnering with Alaska, itself a newly minted member of Oneworld, could certainly help a possible bid by Starlux, but Hong Kong-based Cathay Pacific is a founding Oneworld member, which comes with veto power.
It's hard to imagine Cathay letting a nearby competitor join Oneworld, though perhaps the new Oneworld Connect model might be a better fit for Starlux and a more palatable option for Cathay.
Either way, some level of cooperation is certainly better than nothing, and with attractive intro redemption rates, this partnership is off to a great start.
TPG will be on Starlux's inaugural flight from Los Angeles to Taipei, and we'll have a full recap of the experience, including a deep-dive on the new seat, publishing in the coming days. Stay tuned!
Related reading: