As the nation's capital, Washington, D.C., is a great destination for tourists craving American culture and history.
However, if you're traveling with family, you may wonder which attractions are kid-friendly. For example, the National Archives Museum is a popular attraction, but it might be difficult to get kids to remain quiet inside and keep their hands to themselves.
Fortunately, Washington has plenty of other activities for kids and adults. Here are eight of our favorite attractions for people of all ages.
National Zoo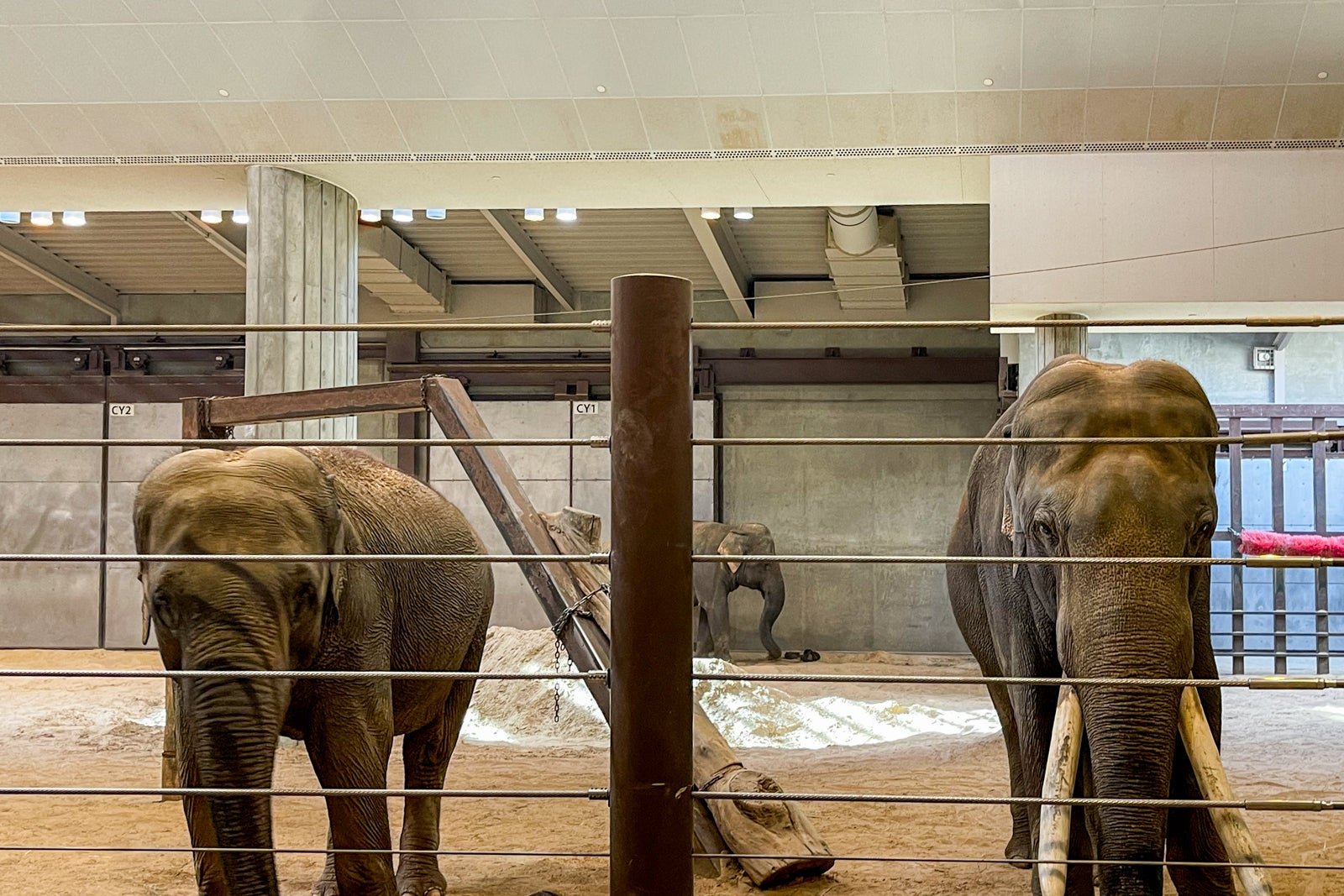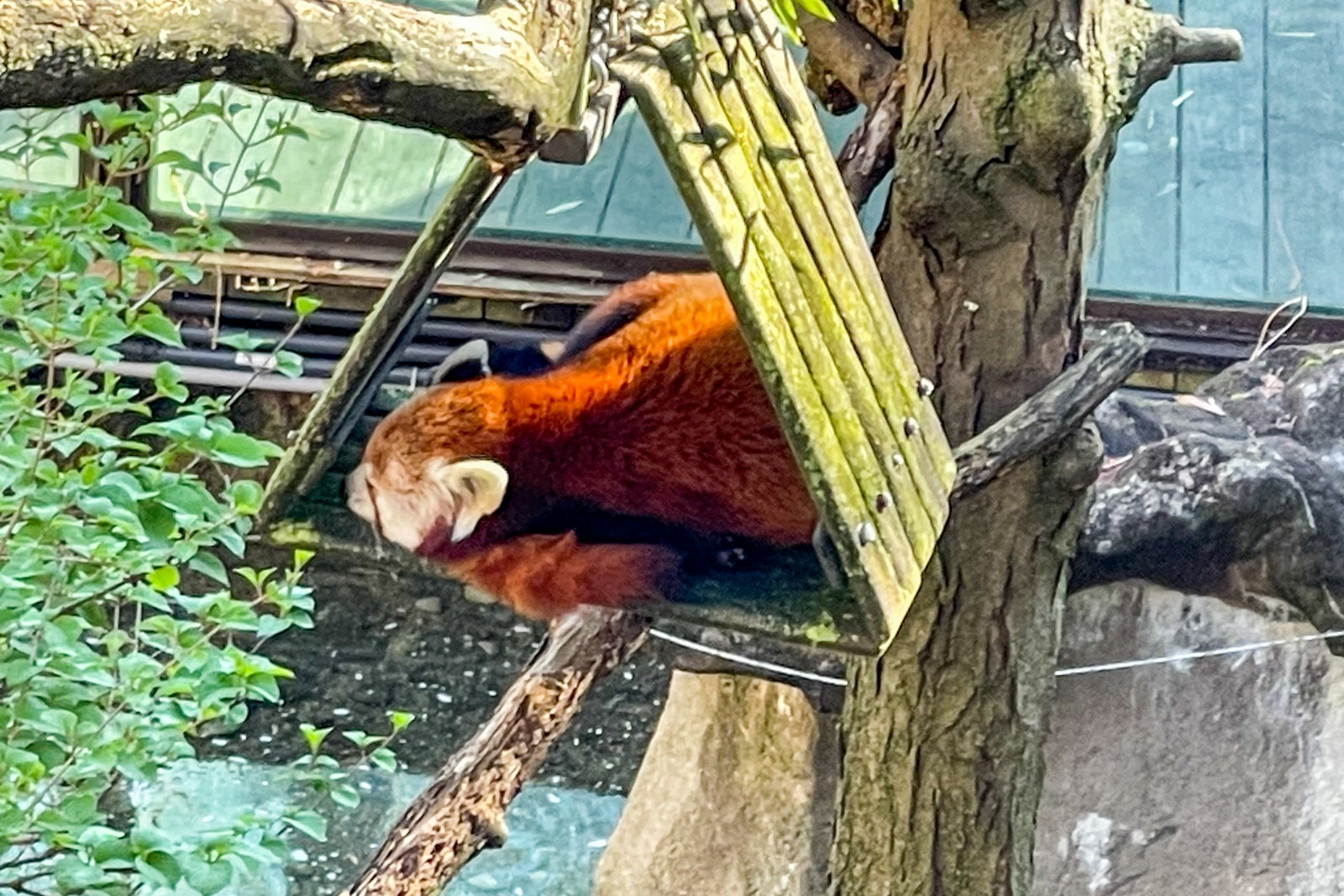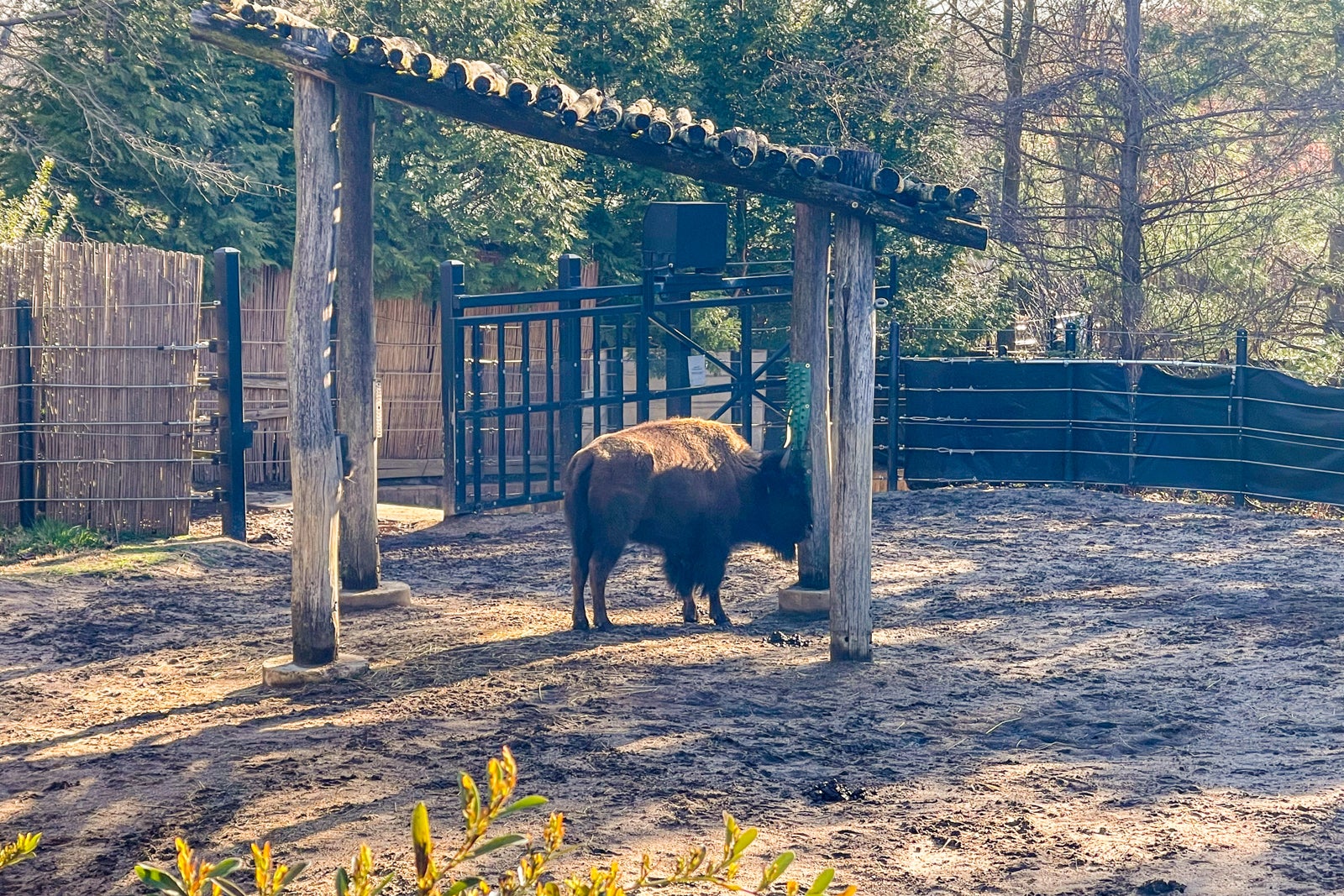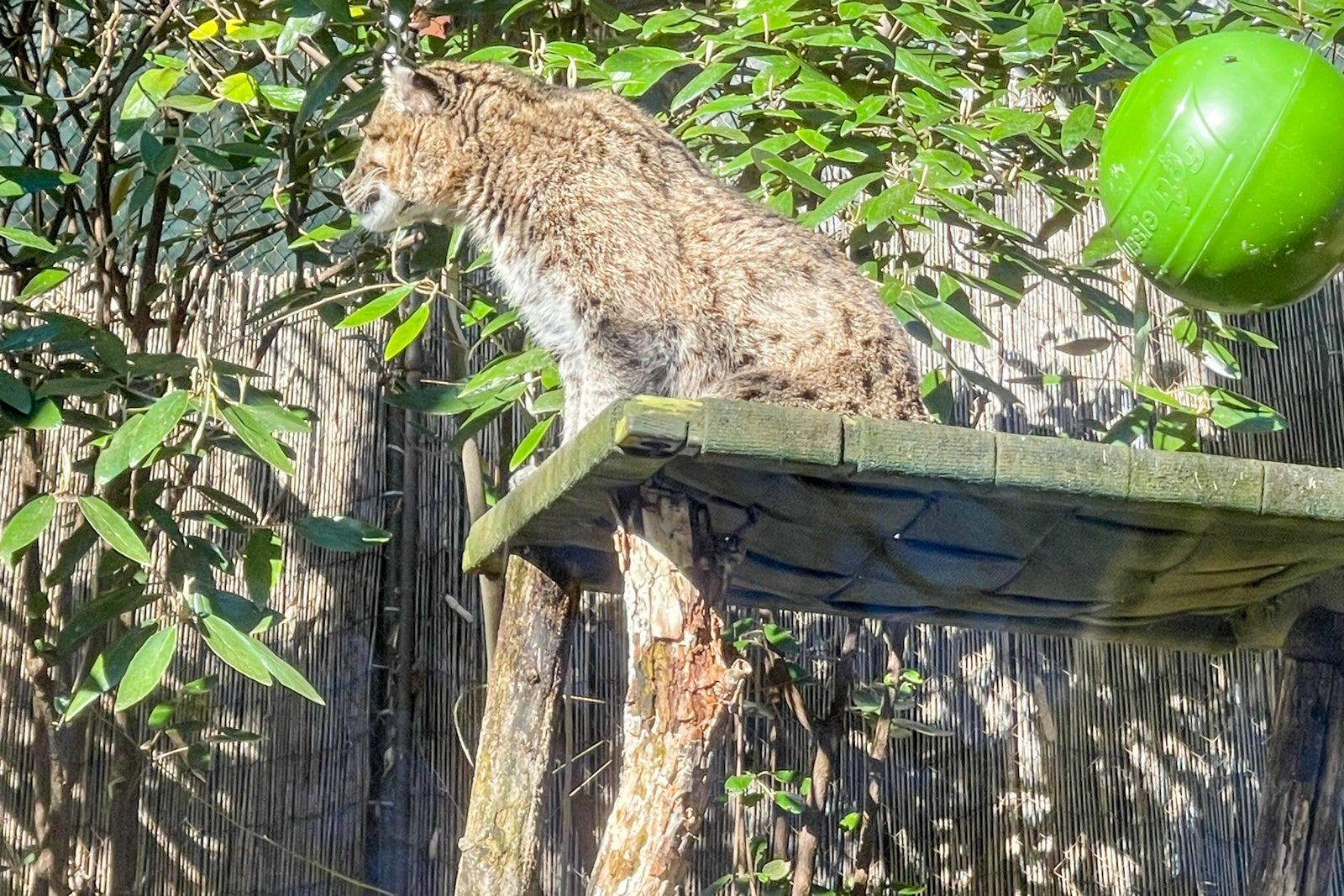 Hours: 8 a.m. to 6 p.m.
Cost: Free, but advanced entry passes are required for all guests.
Getting there: Three blocks from Woodley Park-Zoo/Adams Morgan Metro station or a 15-minute Uber from downtown. If you drive yourself, the zoo charges $30 for parking, so we recommend taking advantage of the plentiful street parking nearby.
Smithsonian's Conservation Biology Institute, commonly called the National Zoo, is home to more than 2,000 animals. They are grouped along trails dedicated to their species, continent, country or region.
Along the Asia trail, you can see a clouded leopard, an Asian small-clawed otter, a sloth bear, a red panda and many more animals. Stars of the elephant trail include the 48-year-old Sri Lanka-born Asian elephant Kamala (meaning "lotus"), who arrived with Swarna (meaning "gold") and her second calf, Maharani (meaning "queen"), from the Calgary Zoo about 10 years ago.
Along the American trail, you can see Andean bears and Amazon-area creatures such as the electric eel, piranha, poison dart frog, stingray, fish and coral.
One of the zoo's main attractions is Xiao Qi Ji, a two-year-old giant panda. His name, which means "Little Miracle," pays tribute to his mother, who, at 22 years old, became the oldest giant panda to give birth in the U.S.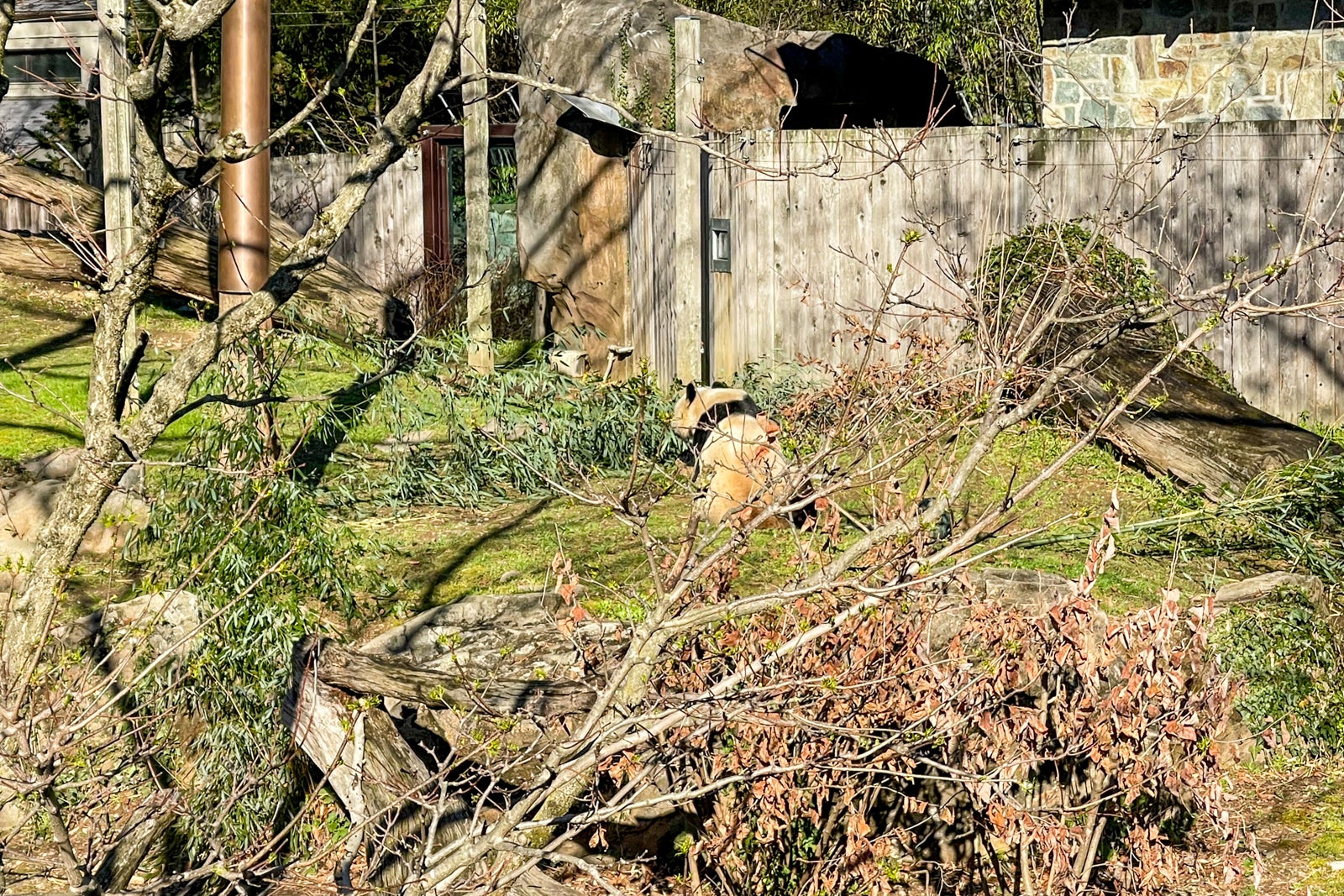 Getting everyone out the door early on vacation can be difficult, but try to visit in the morning when the animals are usually more active.
Related: The perfect one-day field trip in DC for travelers of all ages
National Mall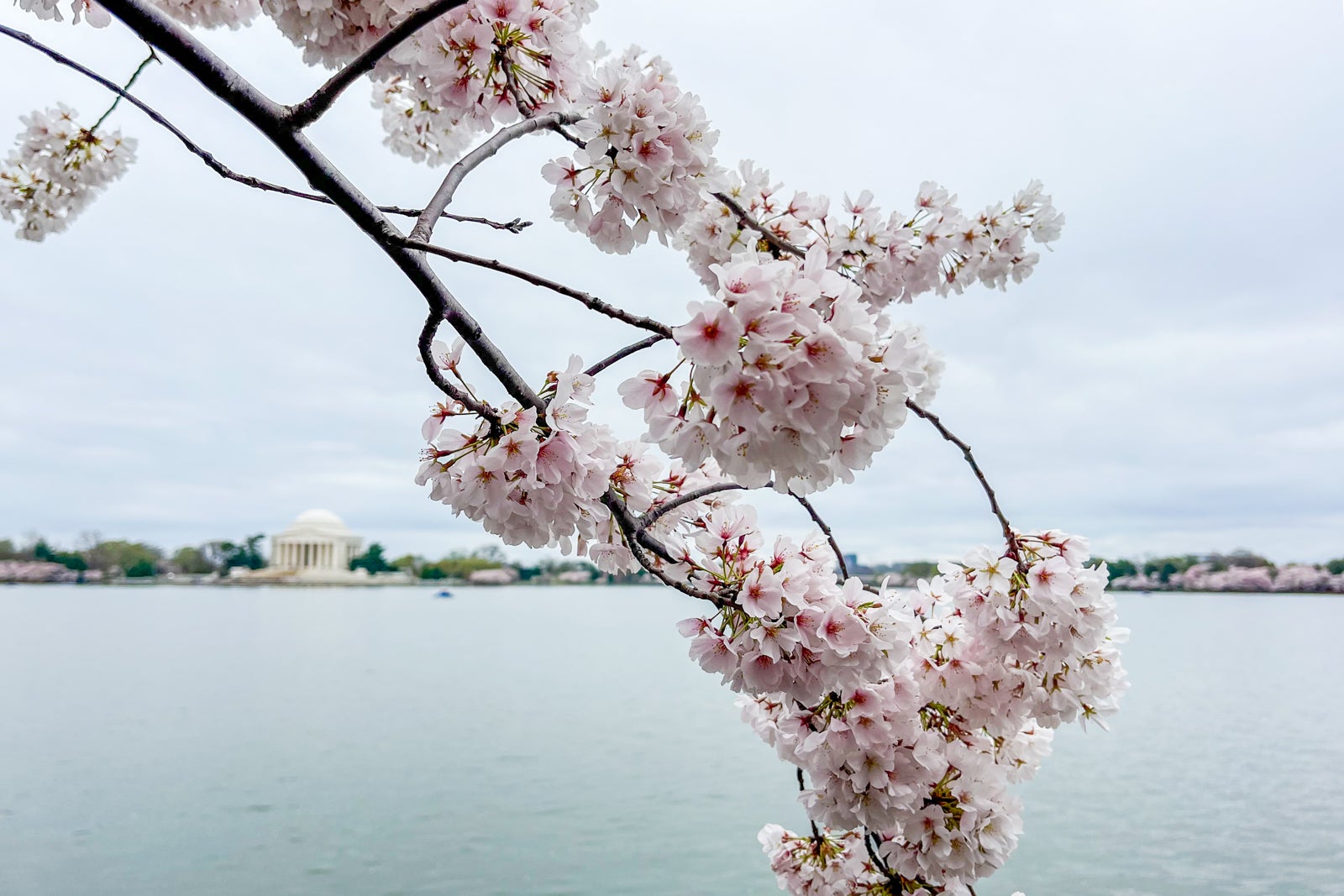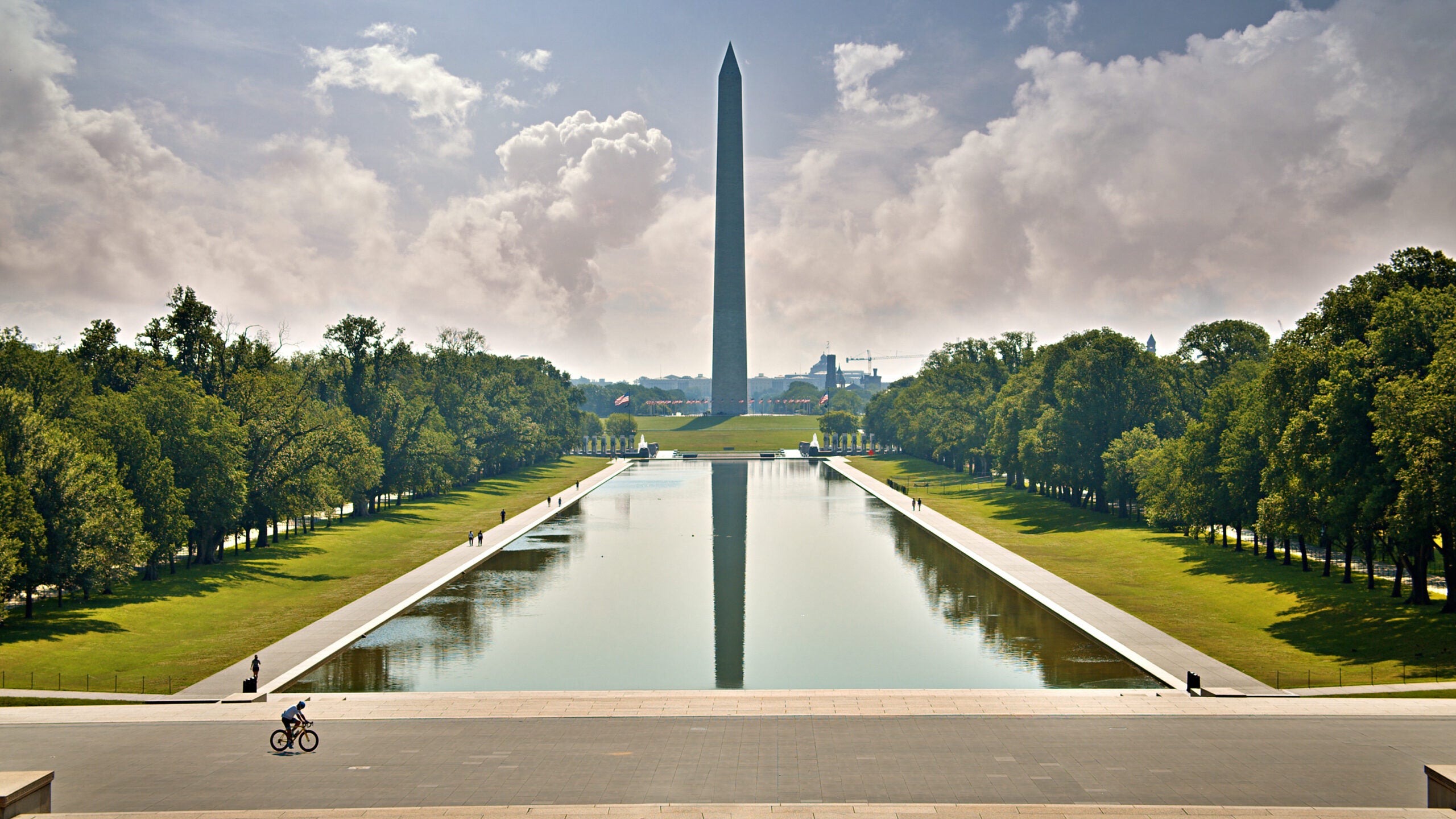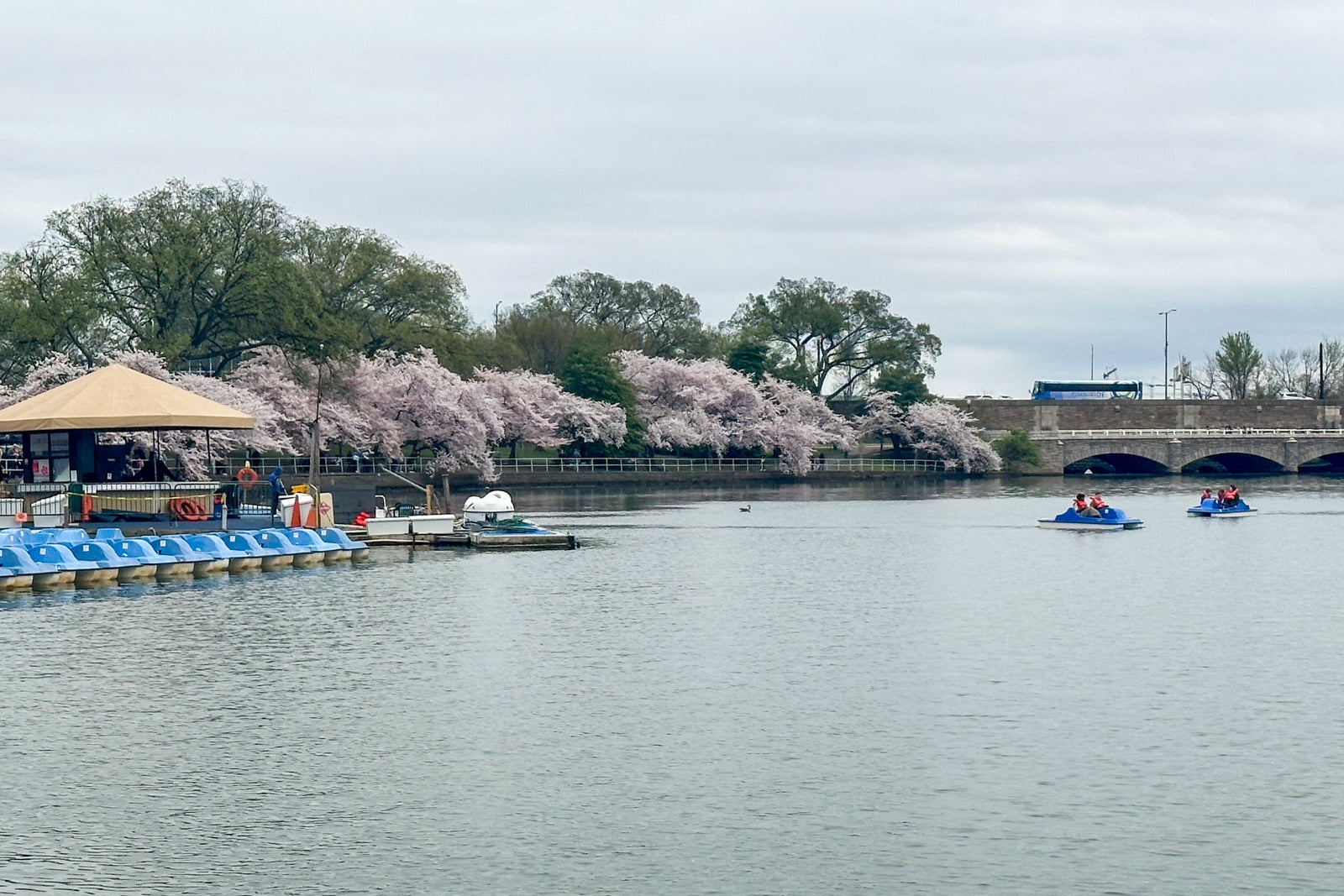 The National Mall is full of family-friendly activities. At the National Air and Space Museum, you can step inside historic planes and even try to pilot a virtual plane. There's also an exhibit designated to speed, which explores the fastest land vehicles throughout American history.
The National Museum of Natural History is also a favorite among kids with massive dinosaurs, a giant squid, a butterfly garden and the massive Hope Diamond.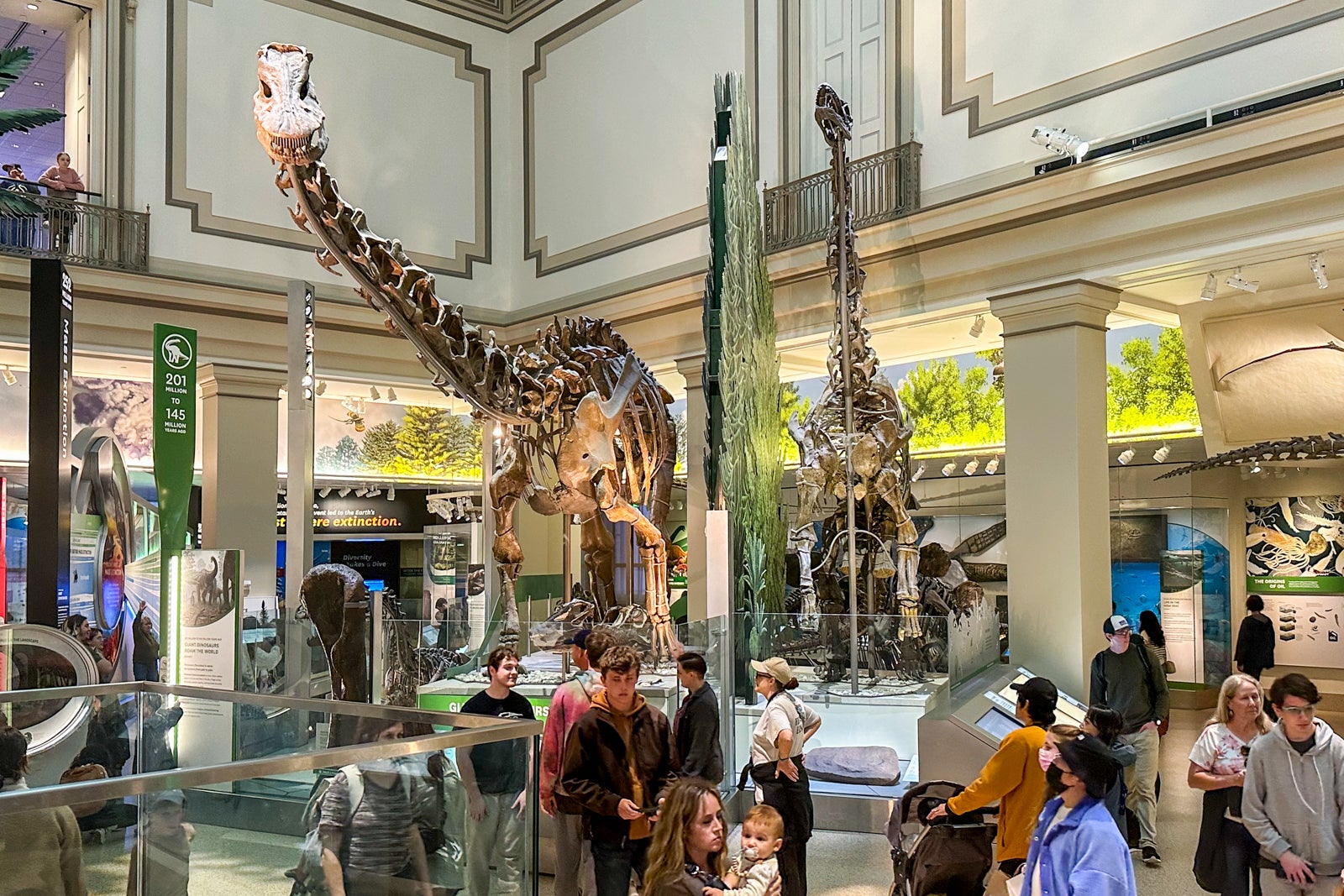 When you're ready for a break from the museums, enjoy the green space on the National Mall. There's lots of lawn space for kids to run around or play frisbee. Kids also love the Smithsonian carousel here.
Steer clear of the fast food trucks and costly museum cafeterias. Instead, stop for lunch in the downtown area (a few blocks north) or picnic on the lawn halfway through your visit.
Related: The best times to visit Washington, D.C.
International Spy Museum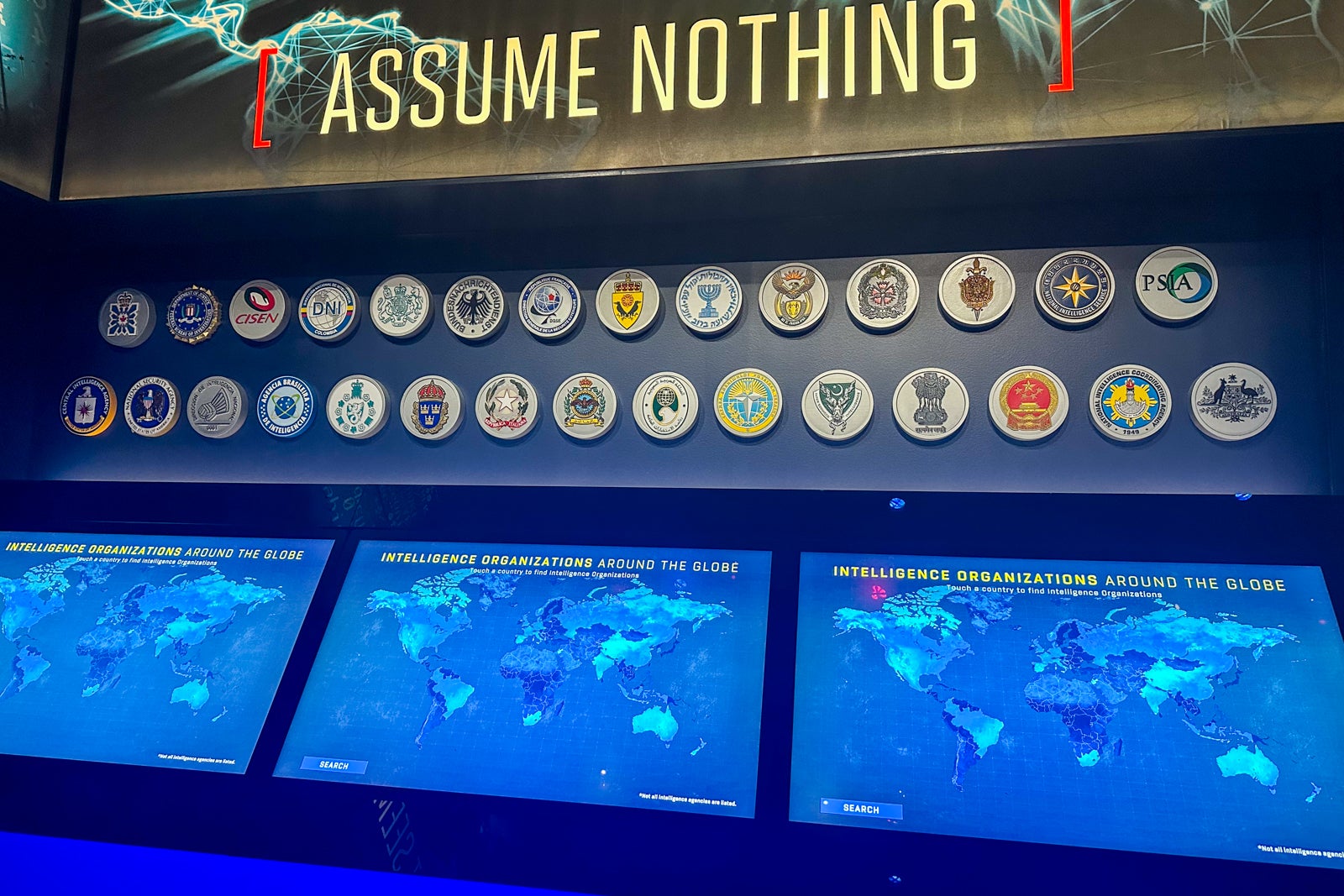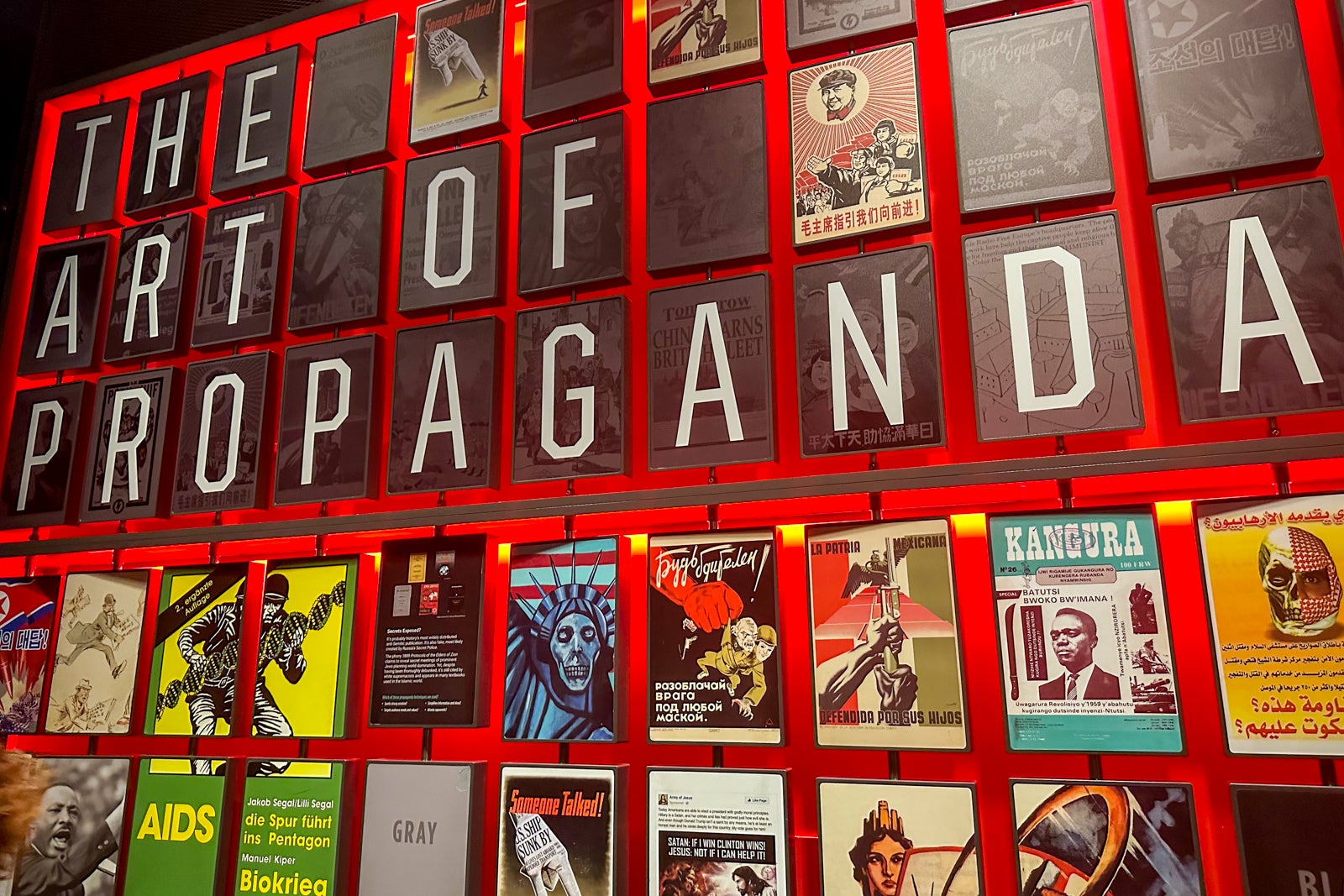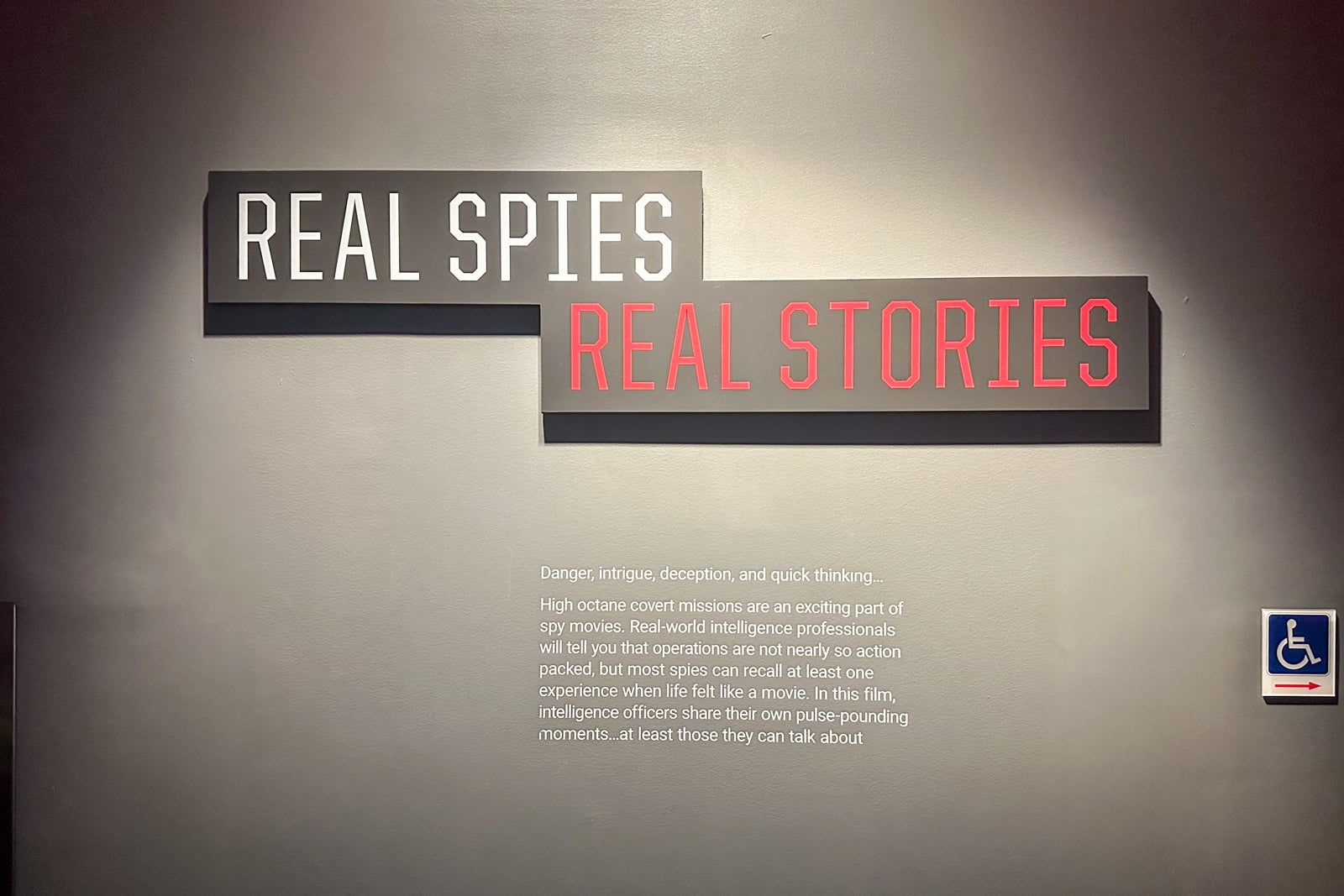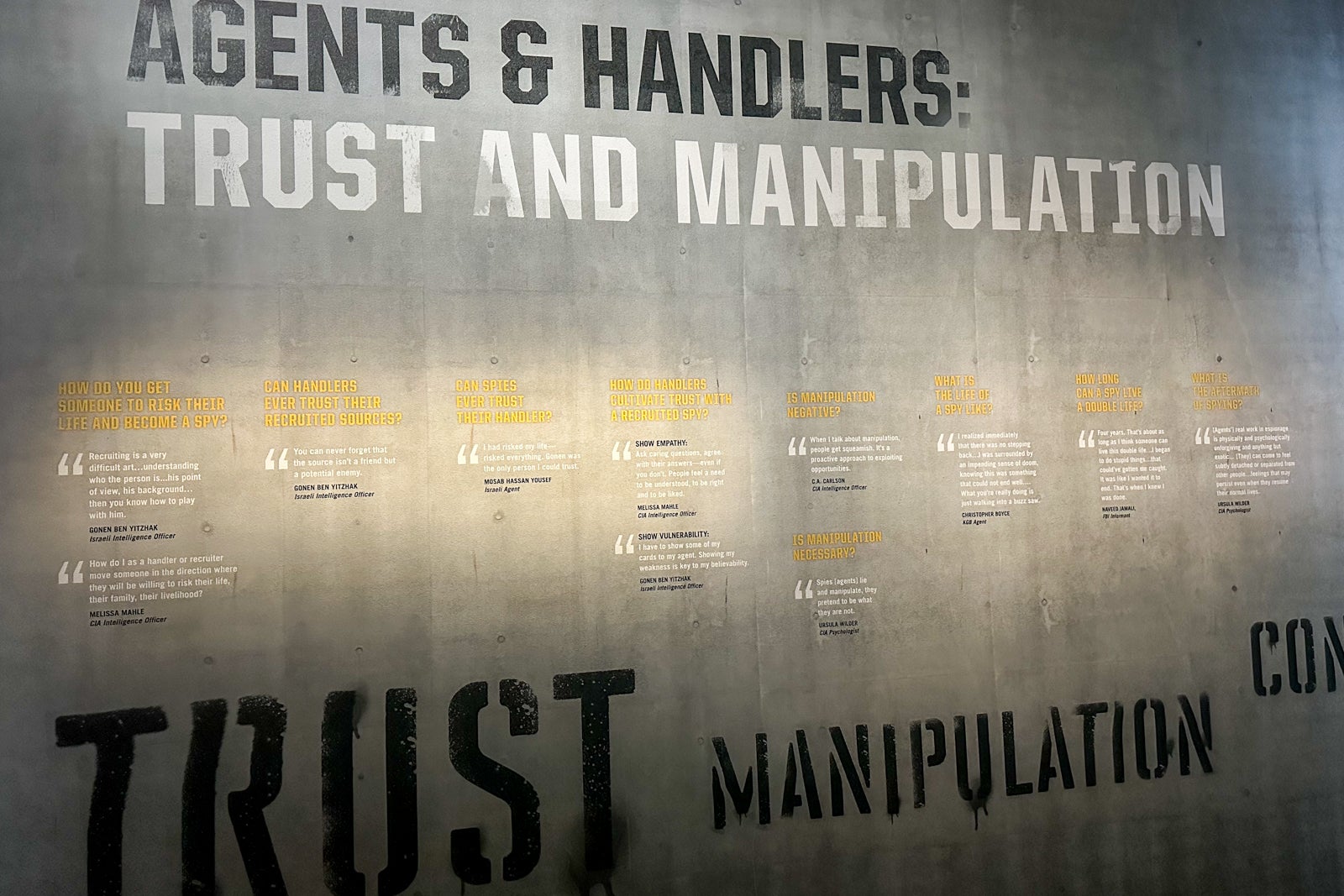 Hours: 9 a.m. to 7 p.m. Sunday through Friday; 9 a.m. to 8 p.m. Saturday.
Cost: $28.95 for an adult ticket (ages 13-64), $18.95 for a youth ticket (ages 7-12) and $25.95 for college students and military with proof of ID. Child tickets (ages 6 and under) are free.
Getting there: The nearest Metro station is the L'Enfant Plaza stop, a five-minute walk away.
There is truly something for everyone in this immersive museum. Elementary-age and older kids will love assuming a spy identity and completing interactive missions throughout the museum. Younger kids will love the space to roam around and the abundance of photos and visual displays.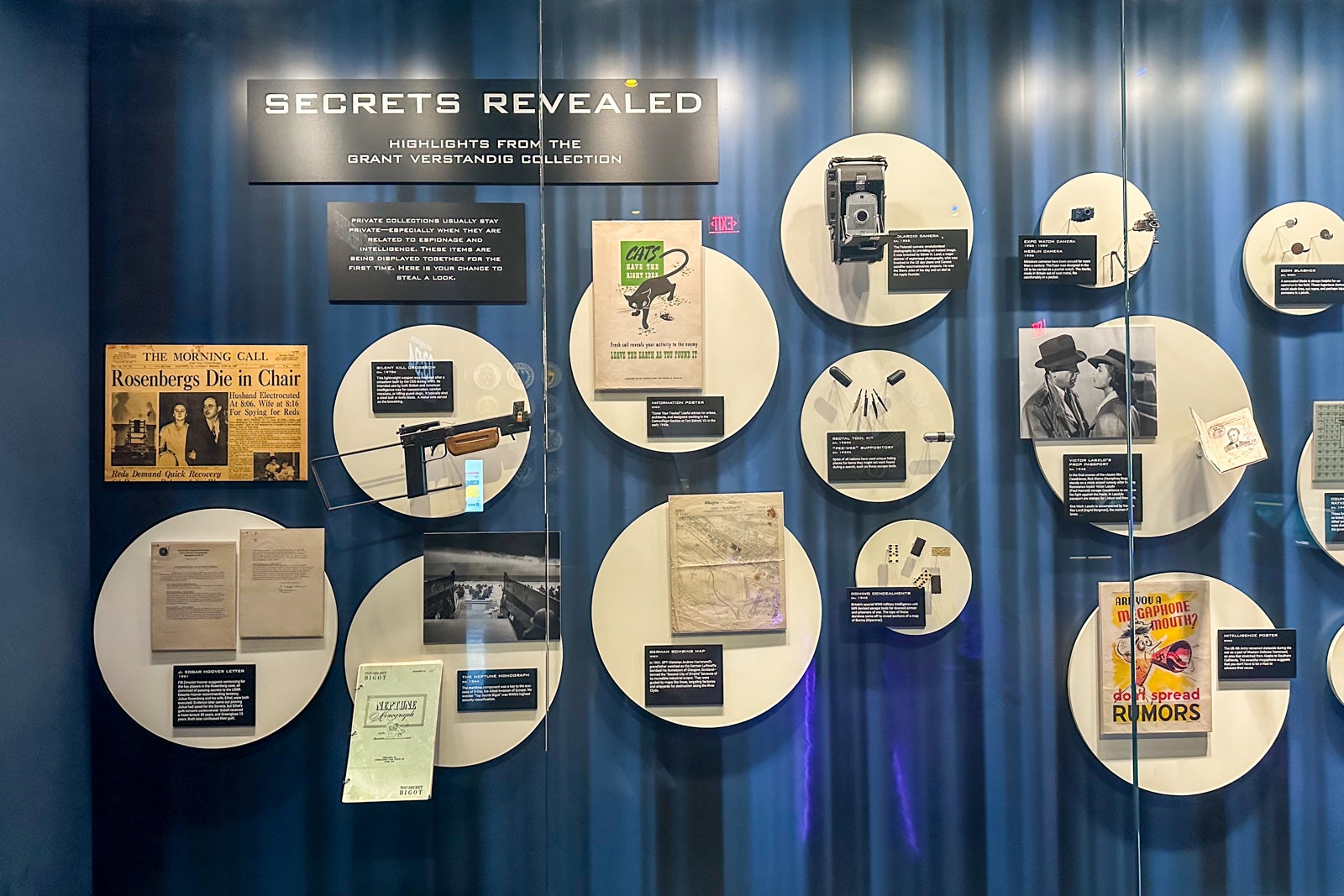 Older kids and adults will find much to geek out over as well. They will learn how spy tactics are used in cyber warfare and how spies use costuming to conceal their true identities.
There are also mini theaters throughout the museum that play videos of real former spies explaining their work, providing the perfect opportunity to gather and relax for a few minutes whenever necessary.
The average visit lasts between two and three hours, but you can explore freely at your own pace — ideal for those who have toddlers in tow.
National Postal Museum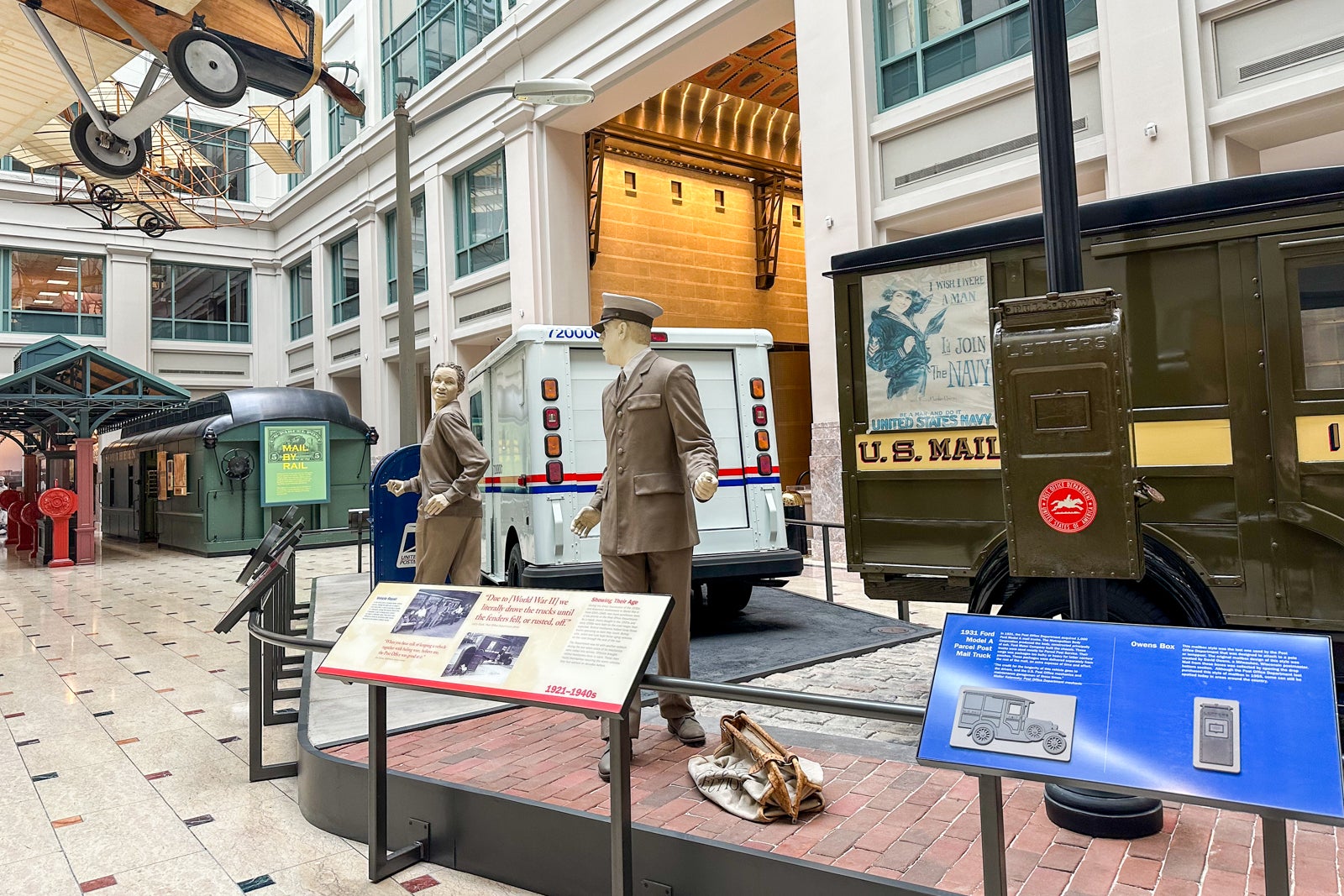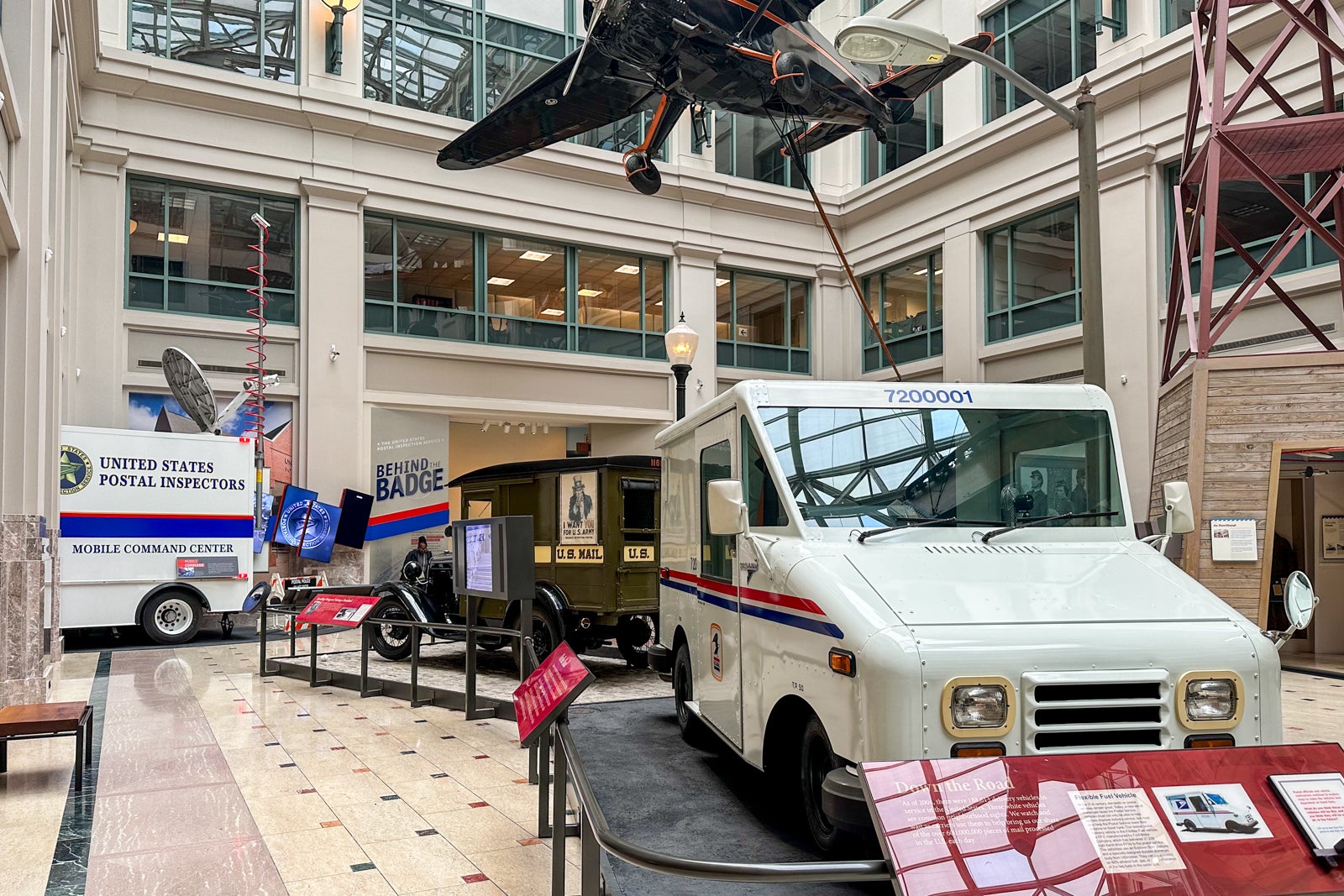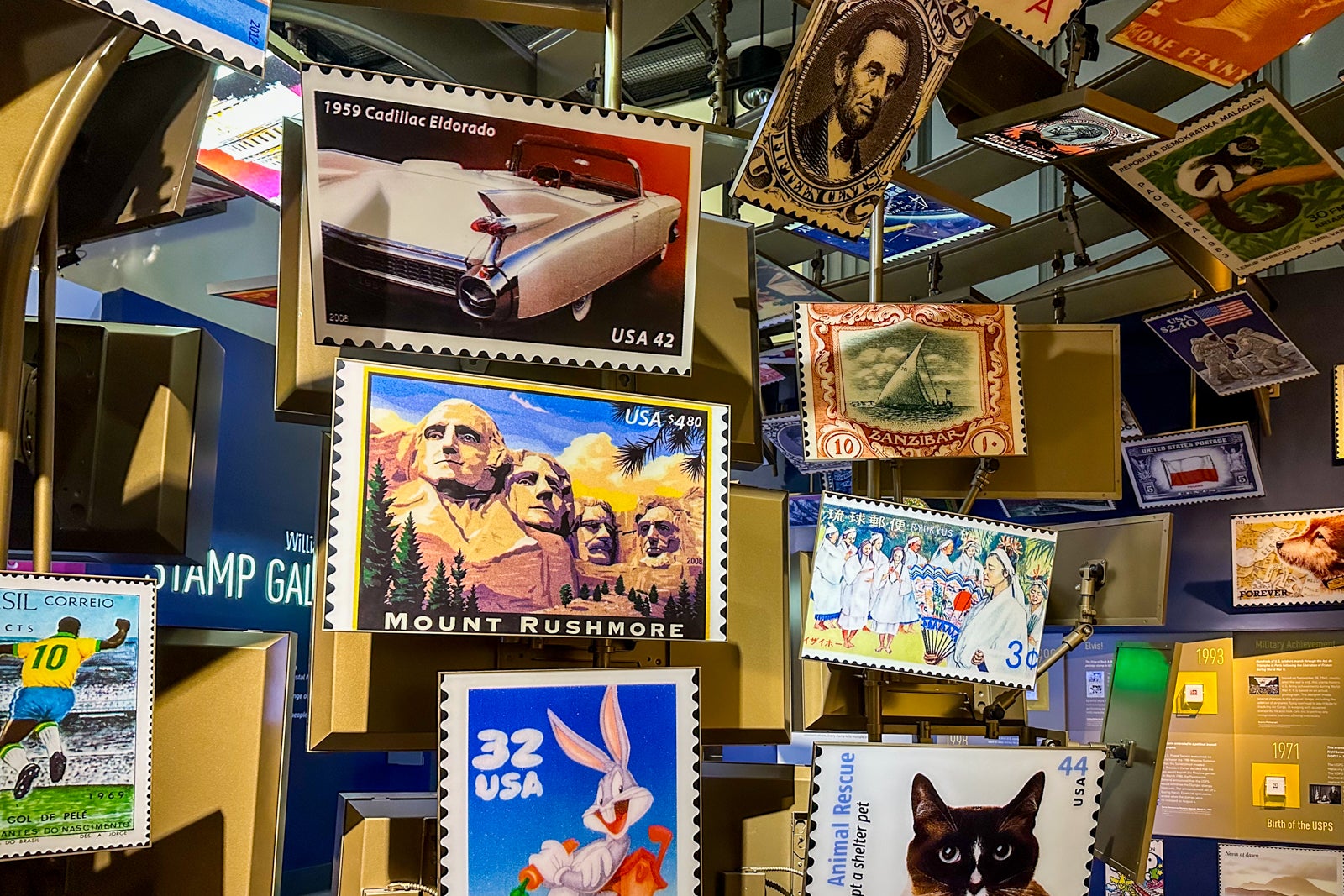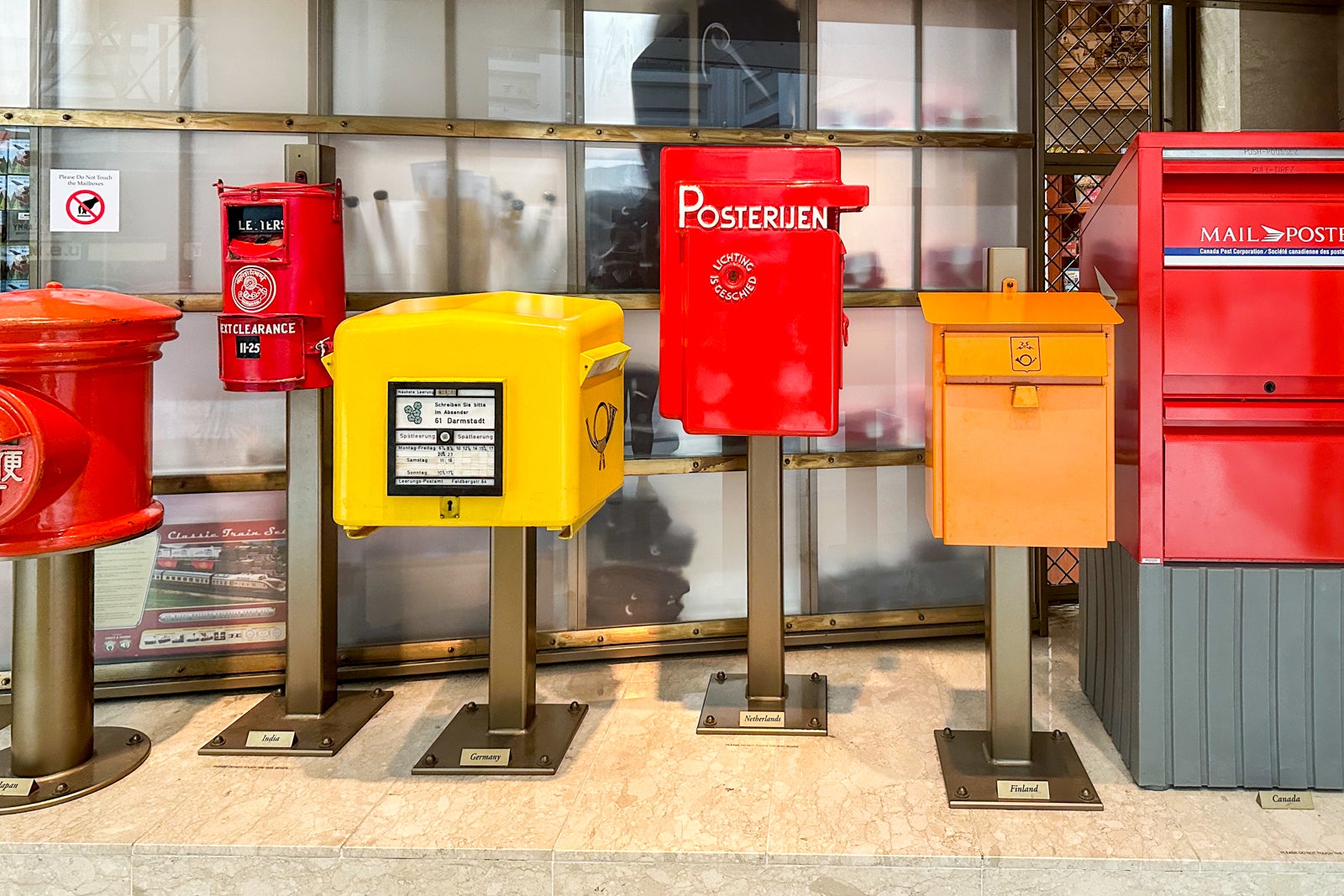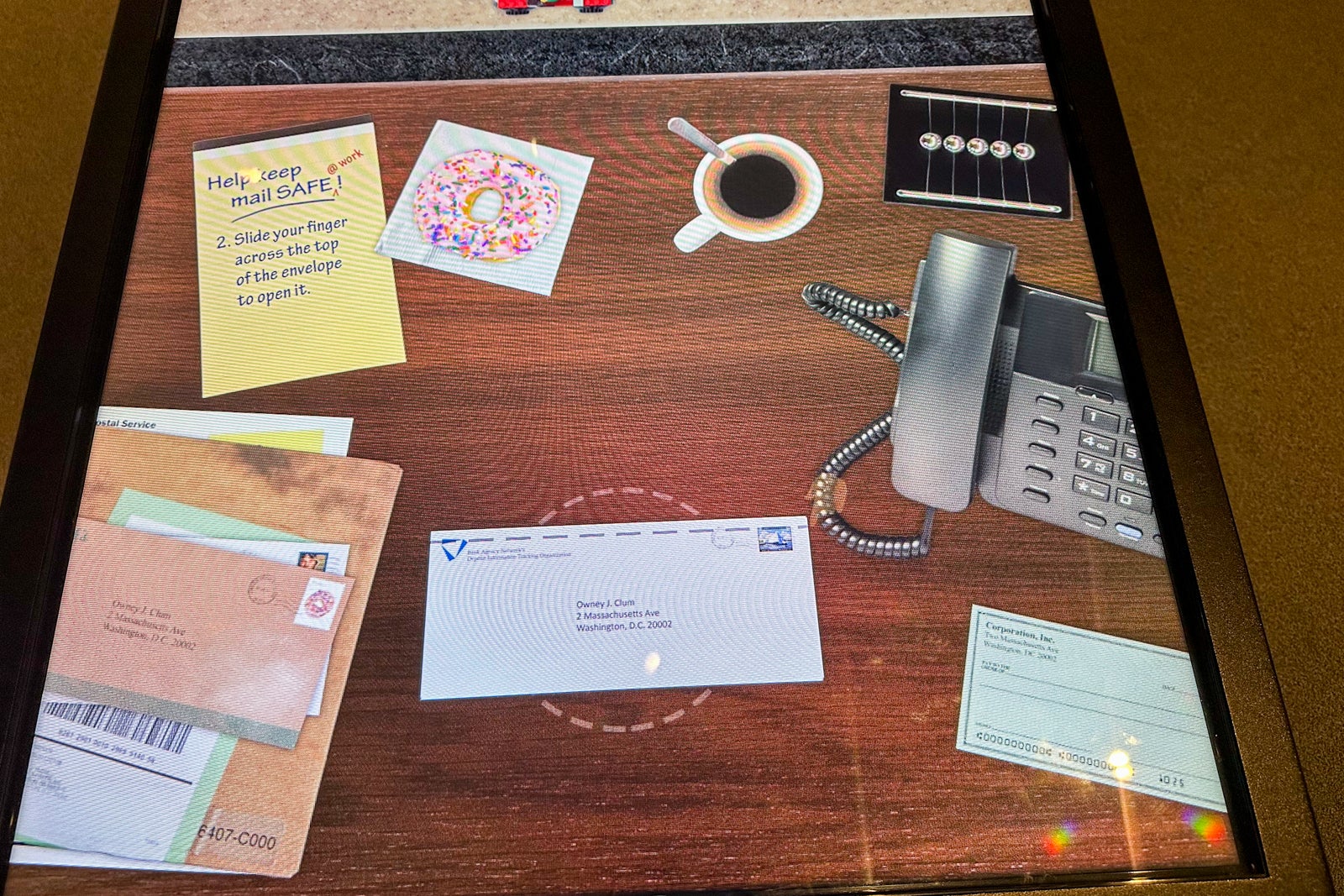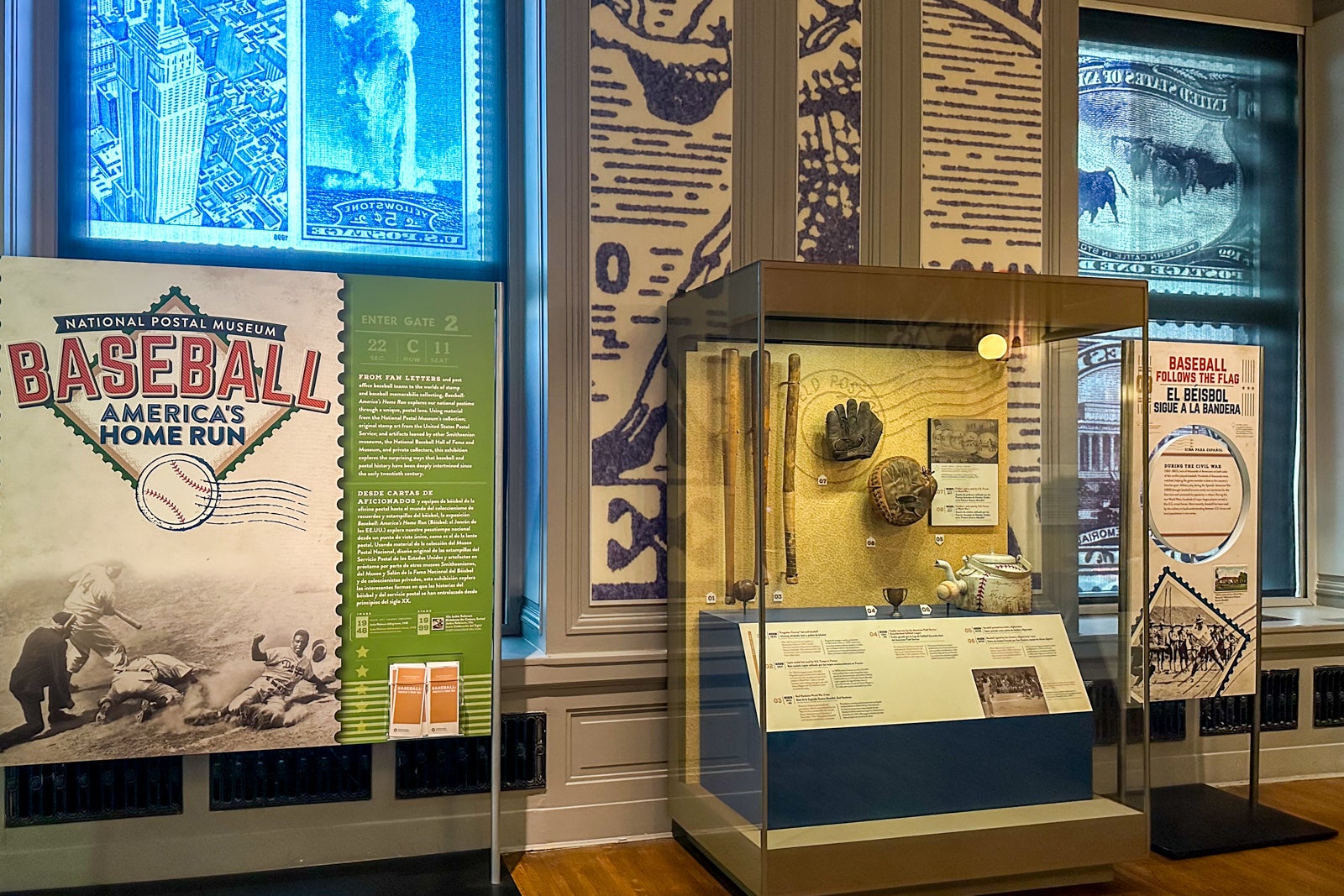 Hours: 10 a.m. to 5 p.m.
Cost: Free.
Getting there: The nearest Metro station is Union Station, a five-minute walk away.
The quieter, more off-the-beaten-path National Postal Museum is a perfect spot to decompress and escape the crowds that converge on the more popular Smithsonians.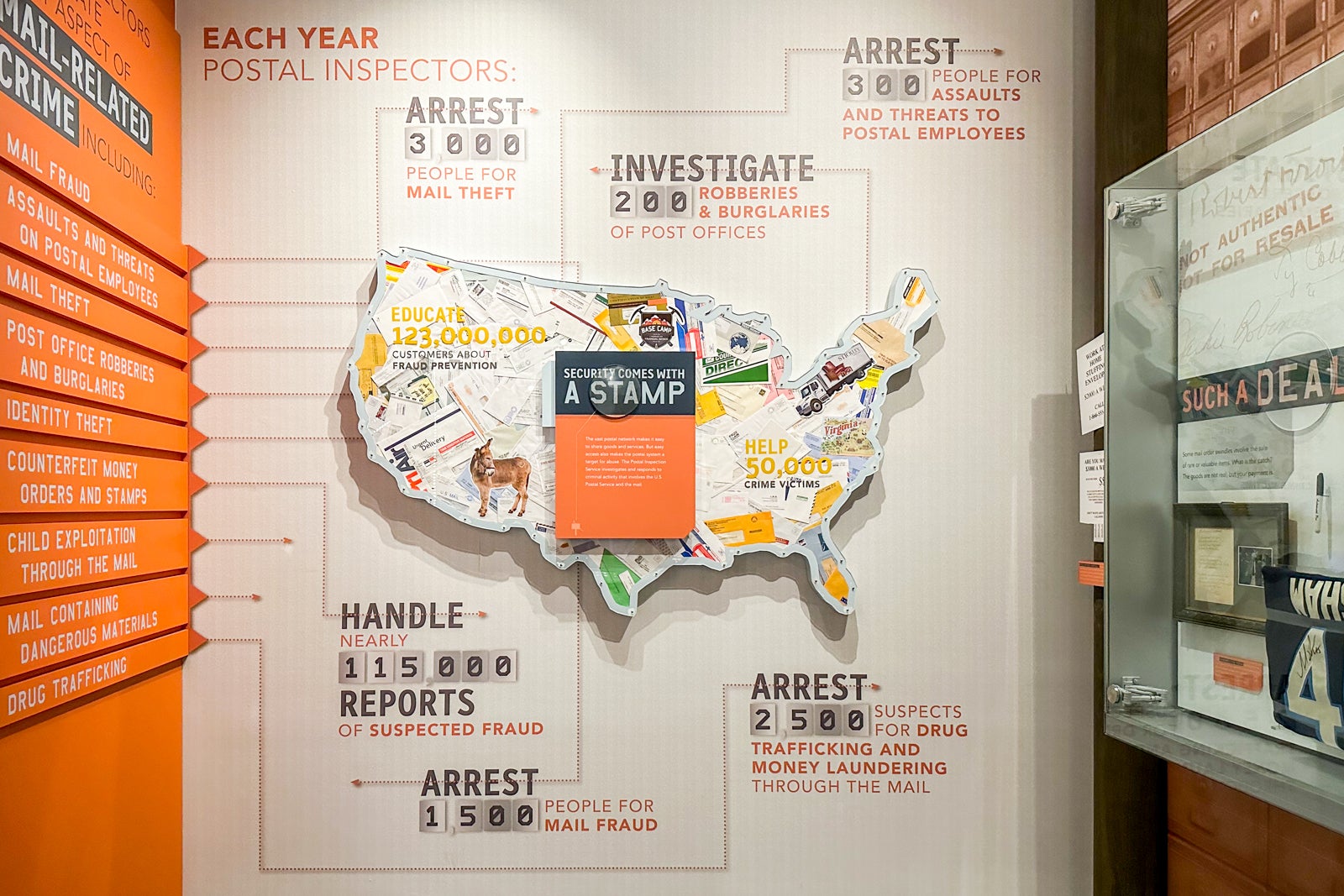 Kids tend to love vehicles, and one of the museum's highlights is its large display of trucks, rail cars and aircraft, which the U.S. mail service has used throughout its history. There's even a recreated rail car you can climb into and look around. Some exhibits have interactive elements where kids can identify counterfeit mail or write real postcards.
Older kids and adults will enjoy the impressive stamp collection and exhibits that spotlight how the mail system has been critical to our national safety and personal connection throughout American history.
Related: The best museums in D.C. you haven't heard of
Gunston Hall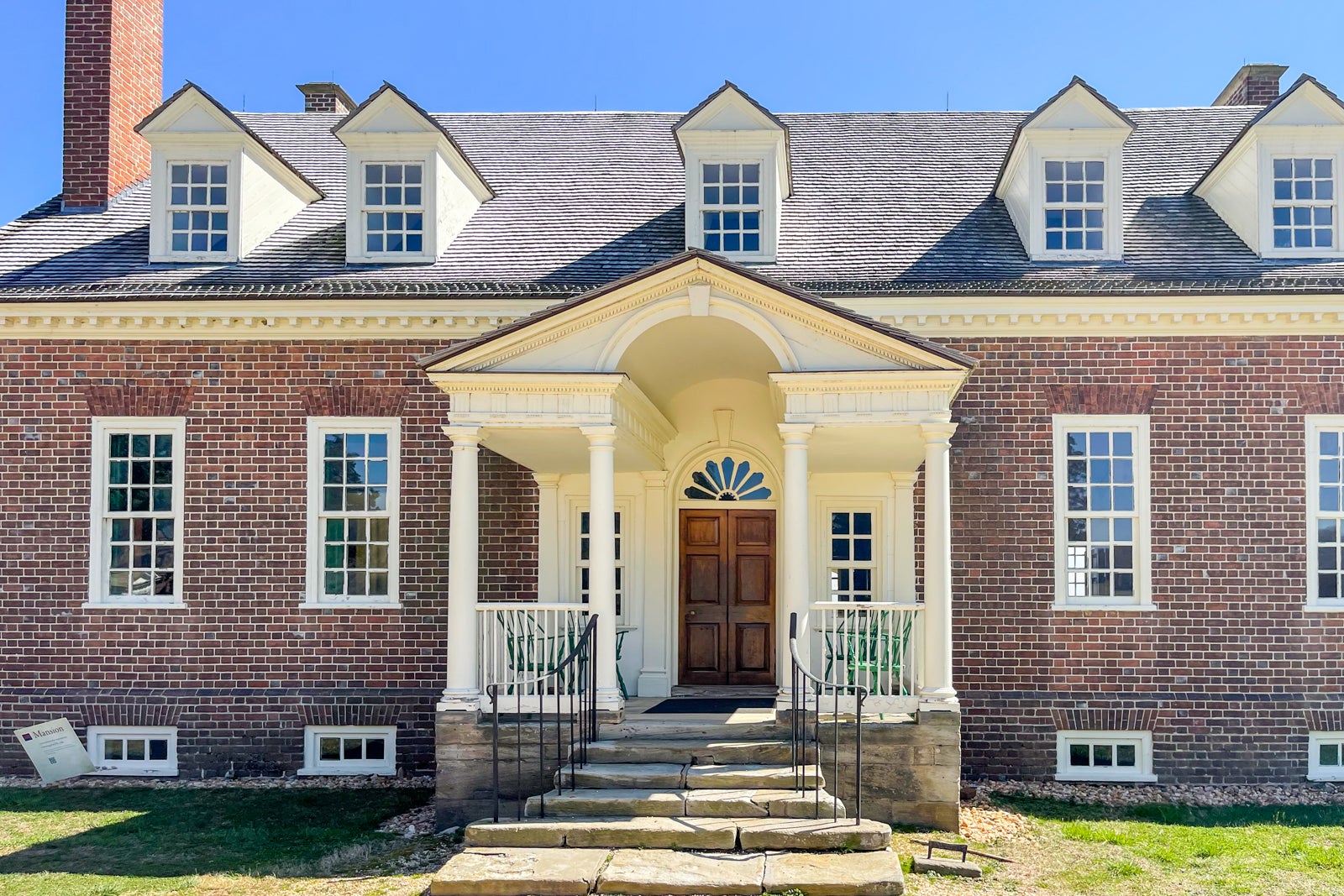 Hours: 9:30 a.m. to 5:30 p.m.
Cost: $10 for adults, $8 for seniors, $5 for children and free for ages 5 and under.
Getting there: A 35-minute drive from downtown. Parking is free.
The former home of George Mason (one of the Founding Fathers of the U.S.), Gunston Hall is a superb place to take children to learn about American history and our nation's founding. The tours are fun, and our guide had lots of experience working with children.
For younger children, the gardens and grounds at Gunston Hall are great spaces to run around and observe the historical buildings. Kids can also participate in interactive workshops and activities depending on the season.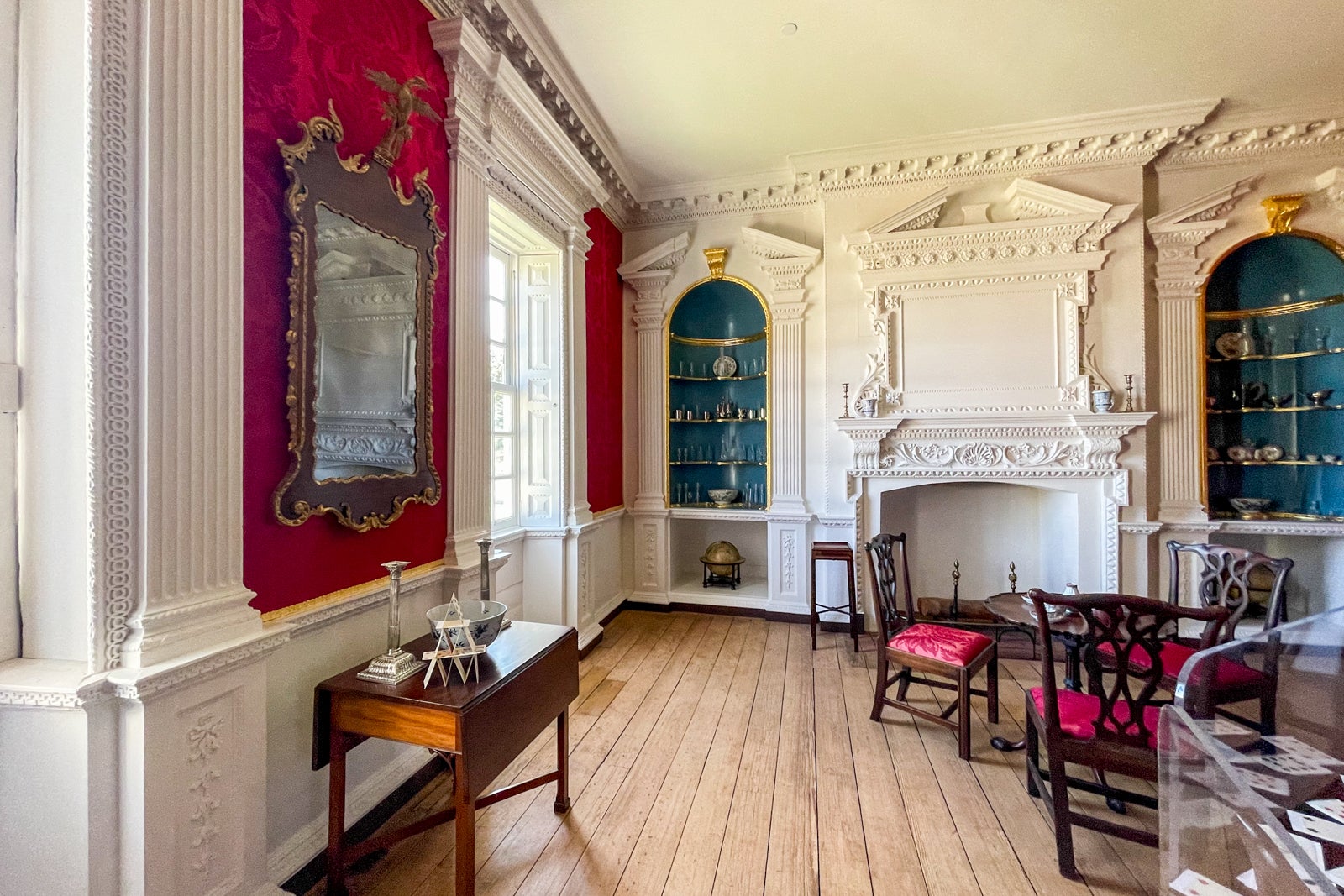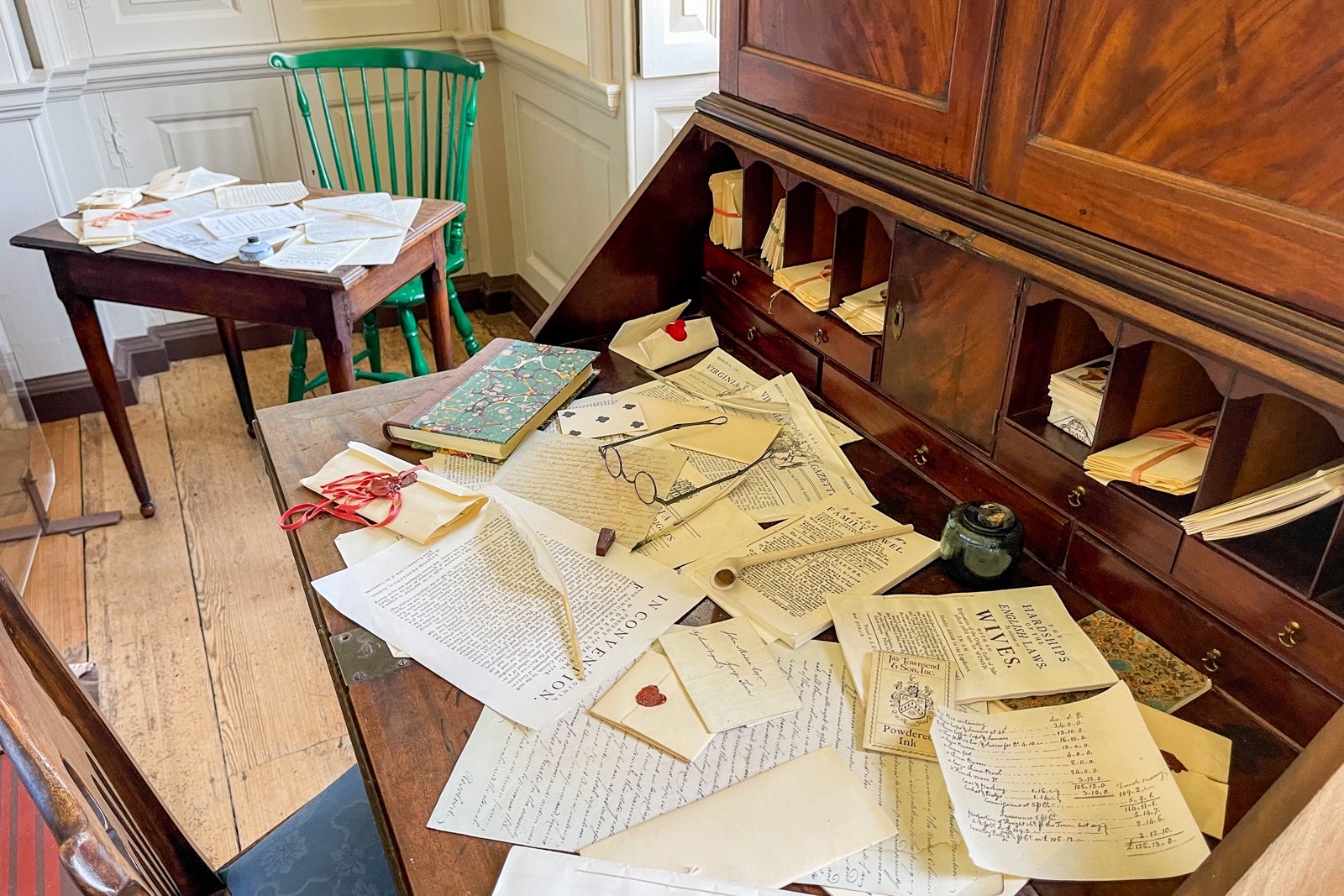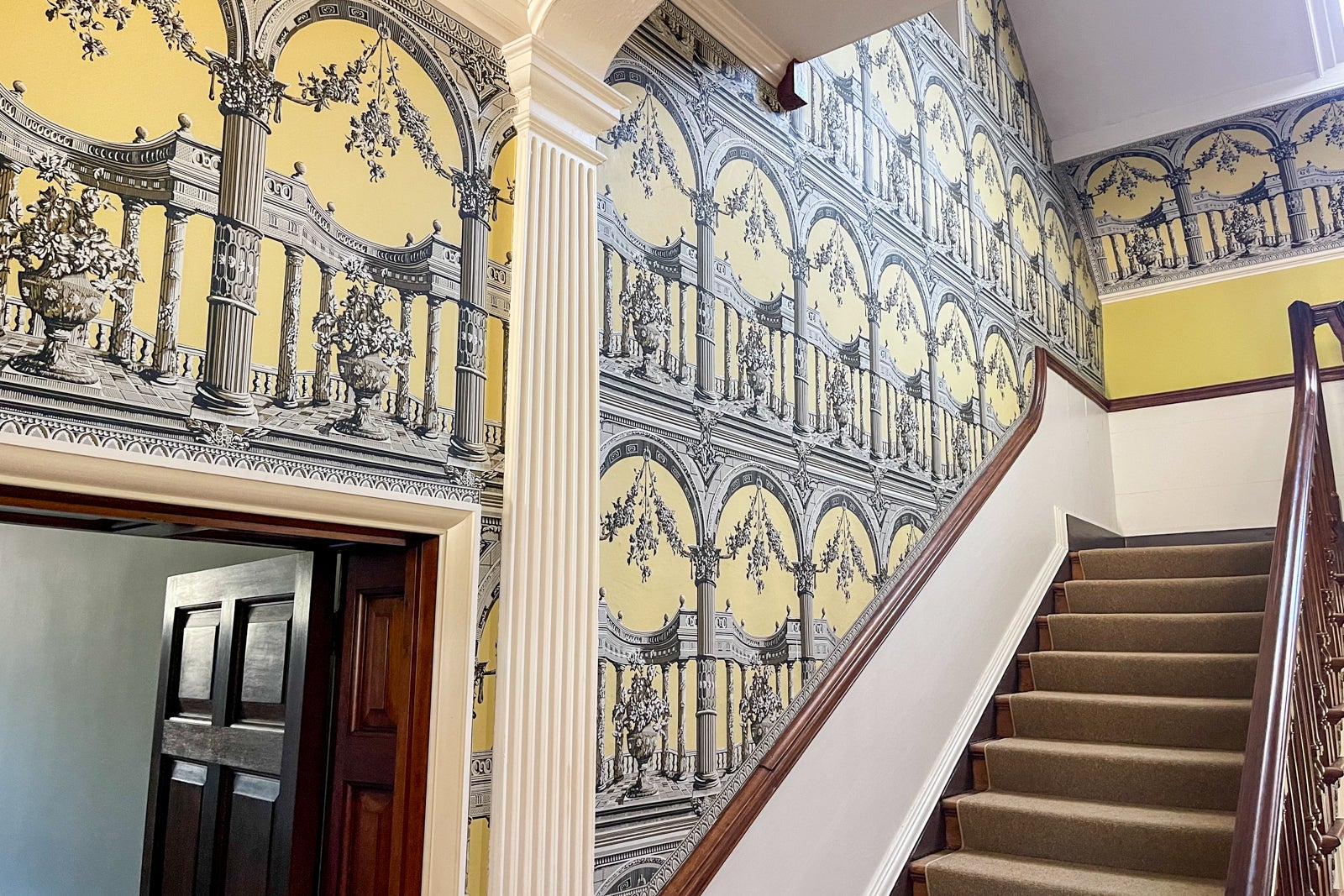 Older children can explore the history of the mansion and the Mason family. Tell them to pay close attention to the small details, such as the royal crown molding and Parisian wallpaper, which were exceptionally rare in the Virginia Colony. The mansion tour had various hands-on exhibits, and we loved the primary source quotes.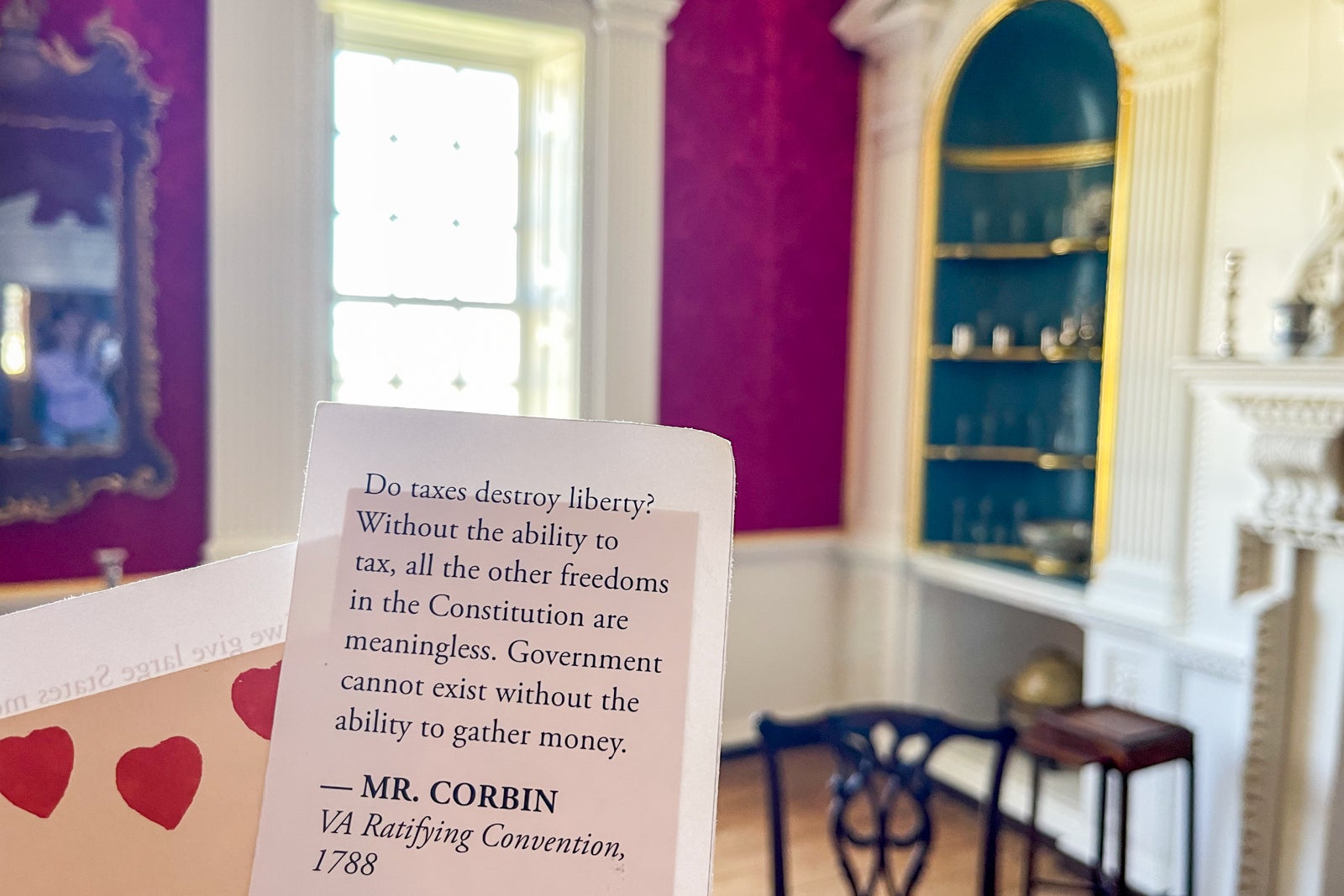 With fewer people than George Washington's Mount Vernon, Gunston Hall is a must-see destination for families with kids interested in America's history and foundation.
National Harbor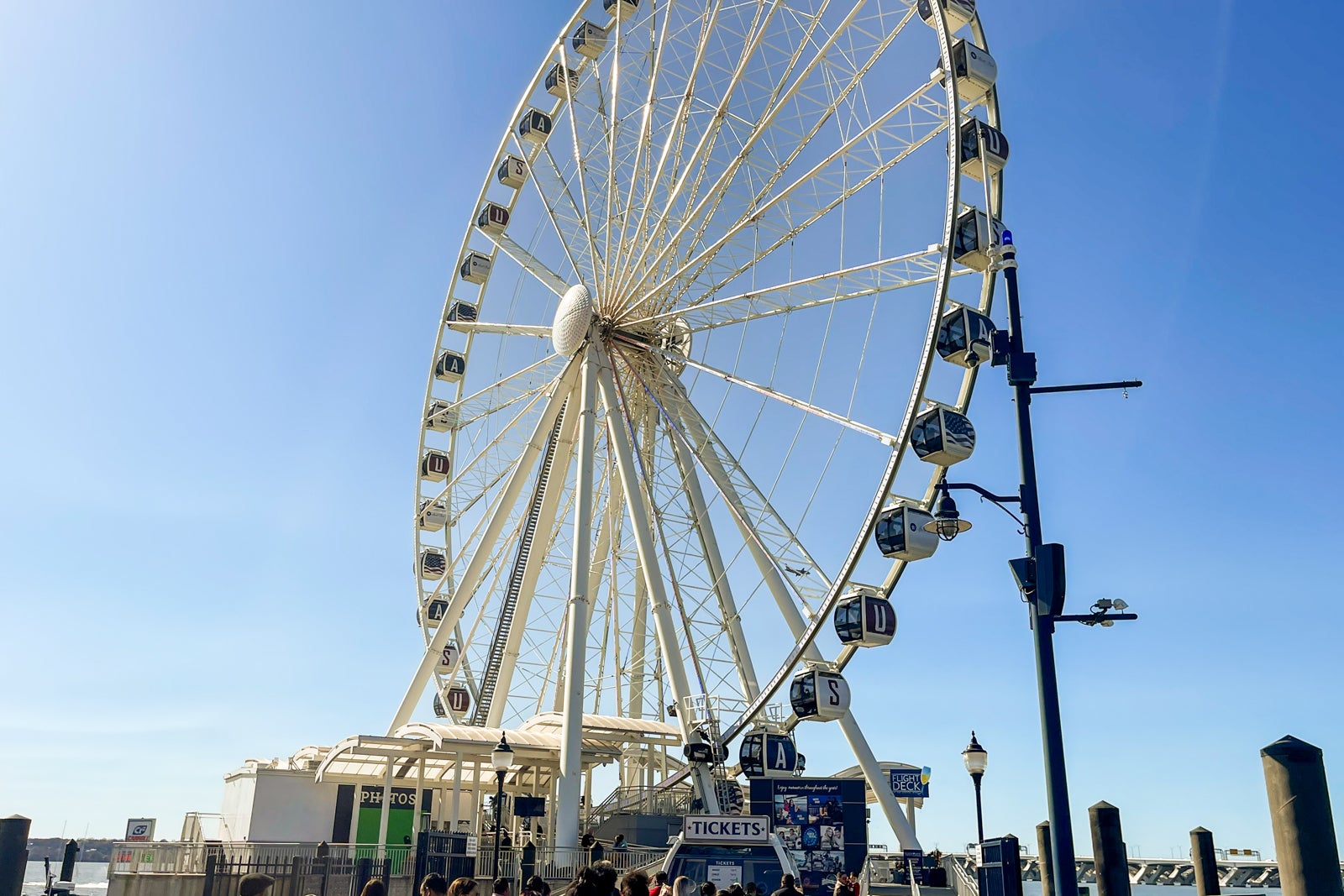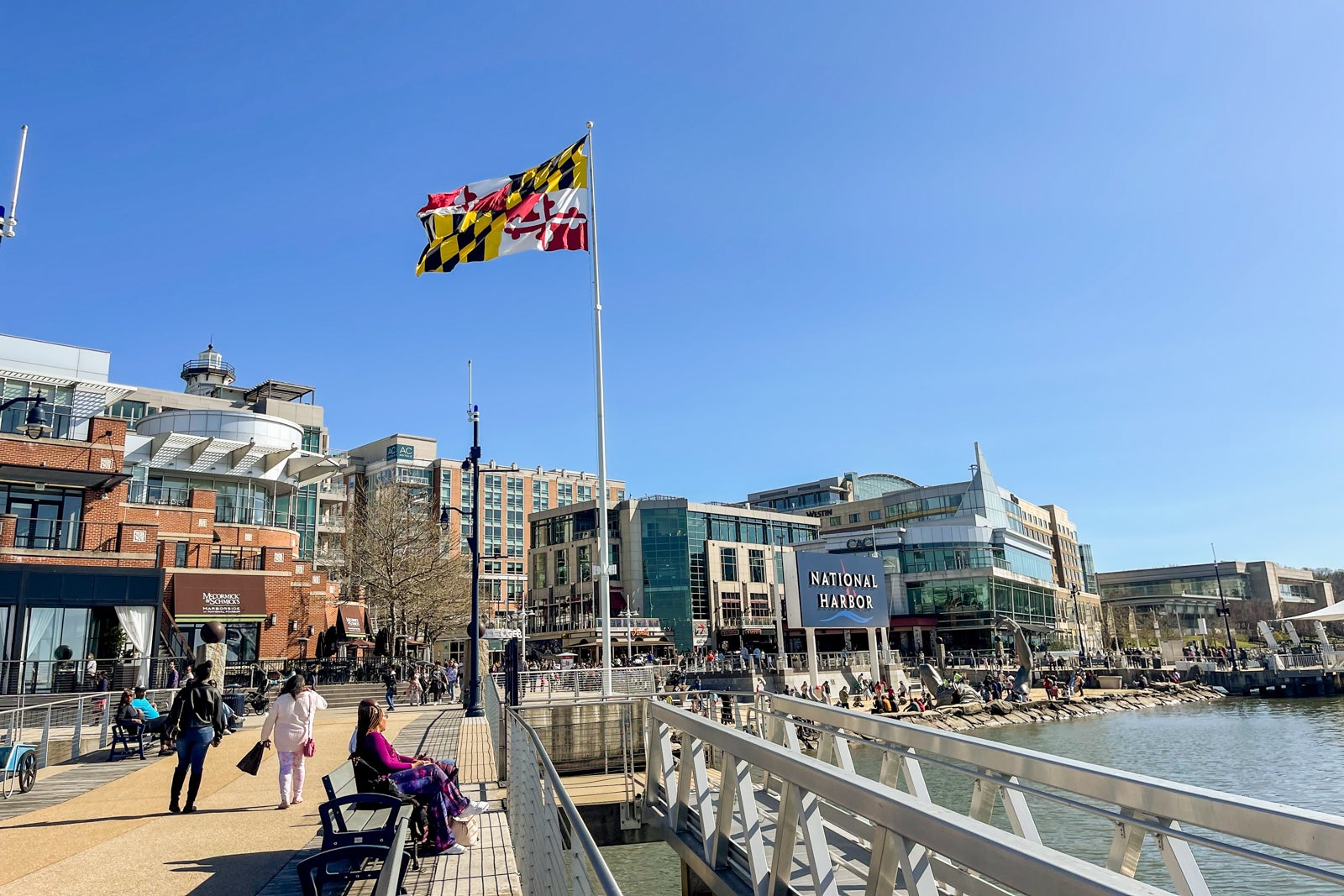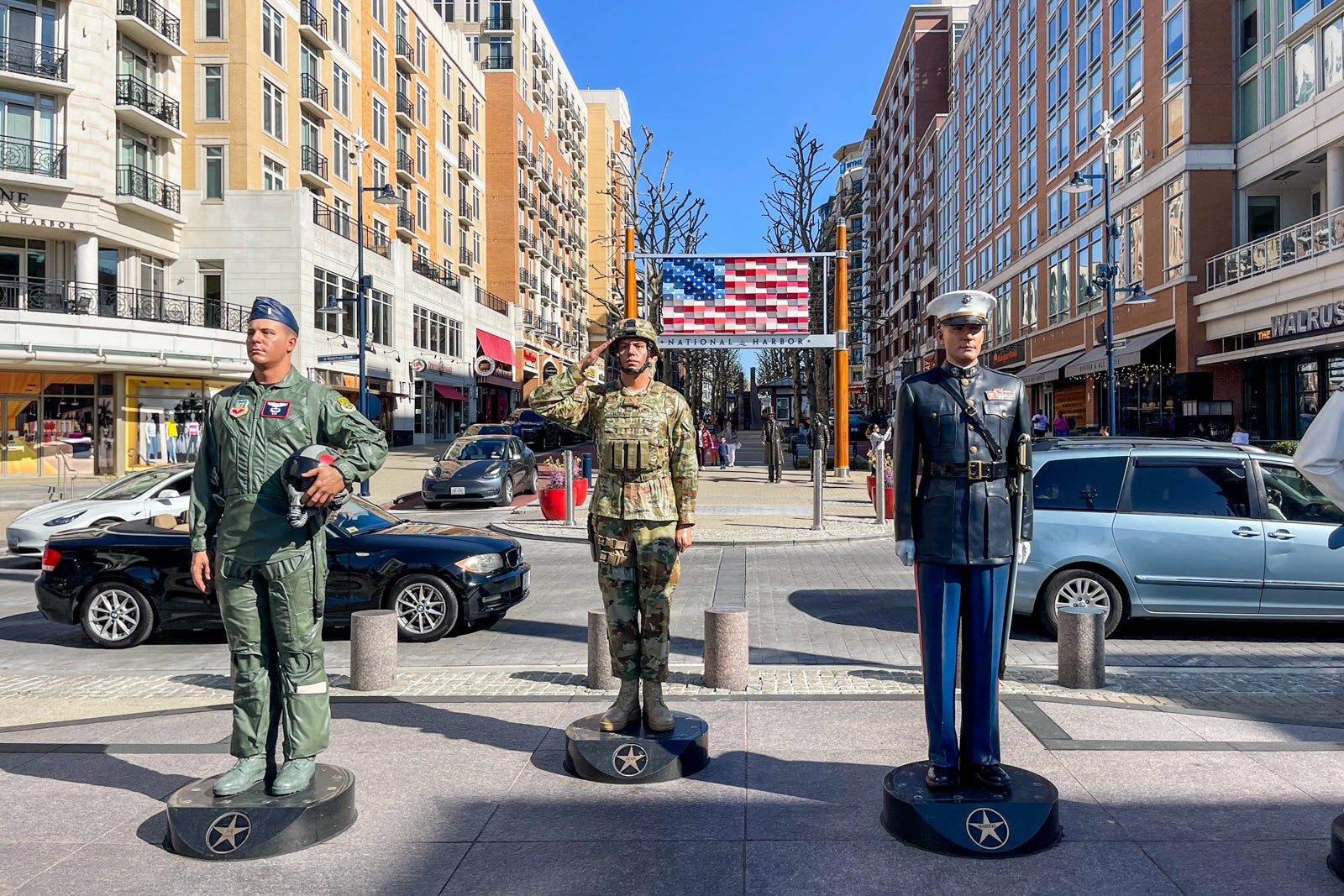 Hours: 10 a.m. to 9 p.m.
Cost: Free to walk around.
Getting there: A 20-minute drive from downtown D.C. You can also take a water taxi from the city for $40 round trip. Children age 2 to 11 cost $33 round trip.
National Harbor is another great family-friendly destination in the Washington, D.C., area. If you can, arrive by cruise from Washington or Alexandria, Virginia, so you can enjoy scenic river views.
The Capital Wheel is a 180-foot-tall Ferris wheel with beautiful views of the Potomac River and downtown Washington, D.C., in the distance. It costs $15 for adults, $13.50 for seniors over 60 and $11.25 for children ages 3 to 11.
Steps from the Capital Wheel are pedal boats you can rent by the hour, and there's a Build-a-Bear Workshop and Ben and Jerry's. All of these attractions are within close walking distance to each other.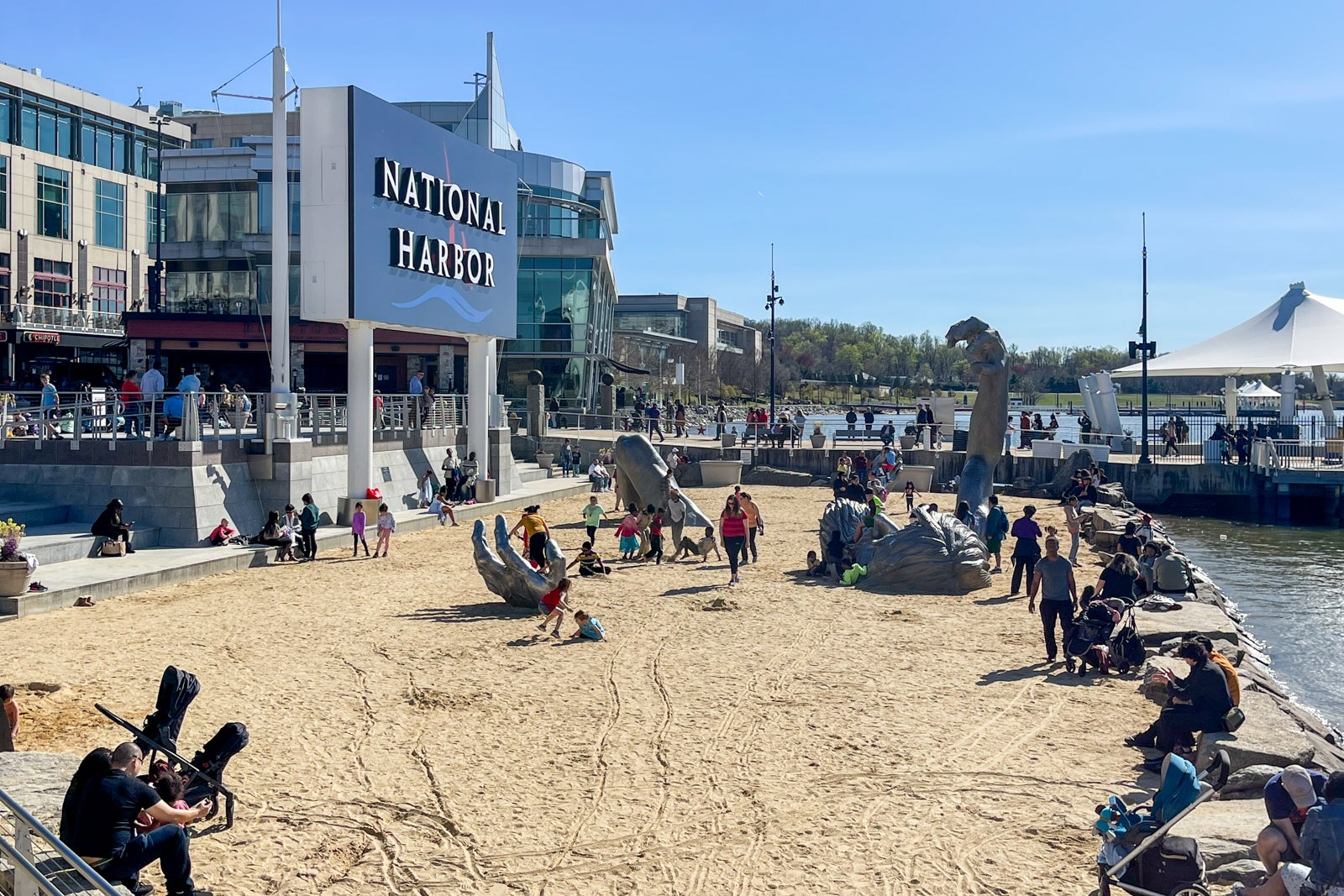 Kids also love playing on The Awakening, a 70-foot-tall Zeus-like statue emerging from the sand.
Nationals baseball game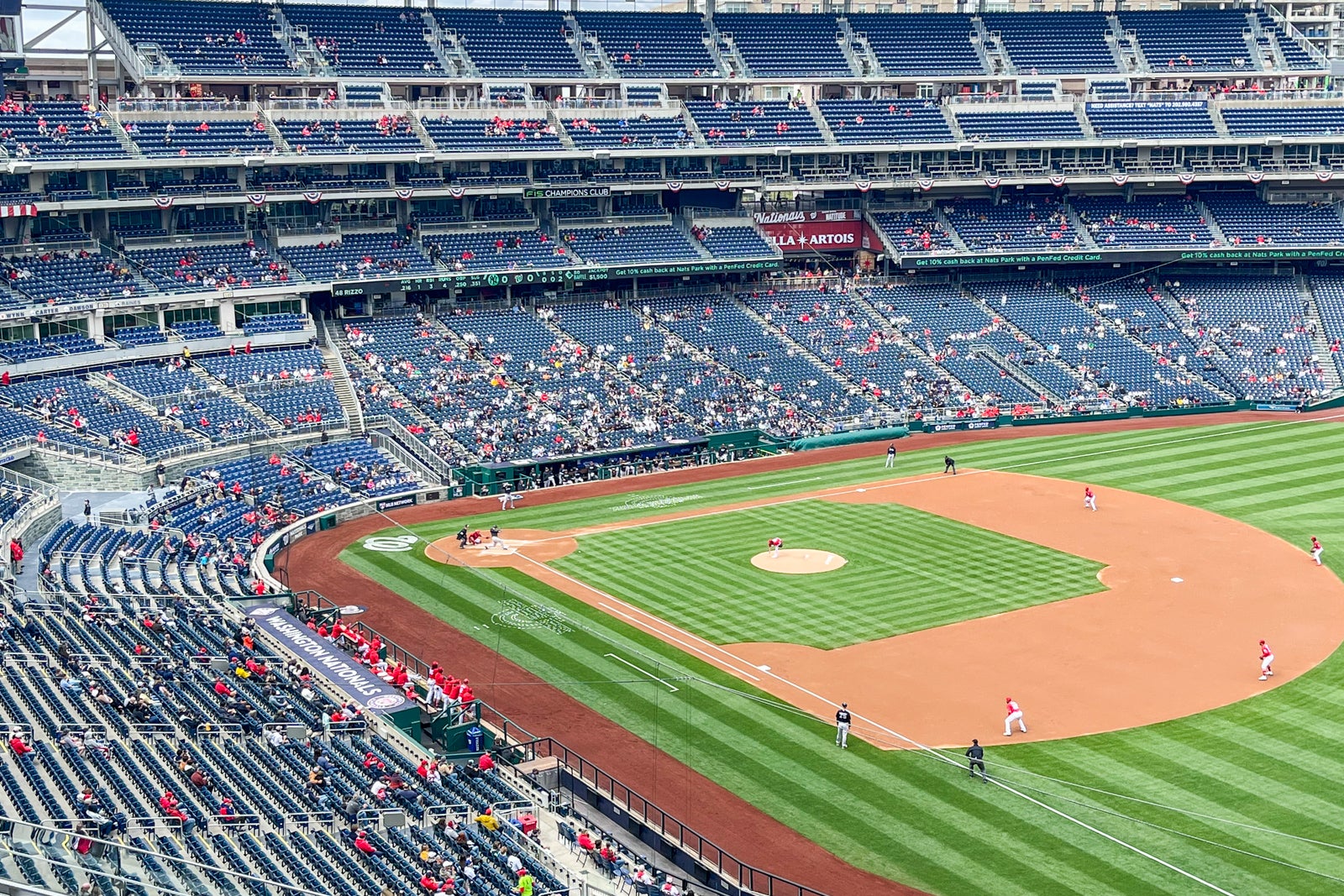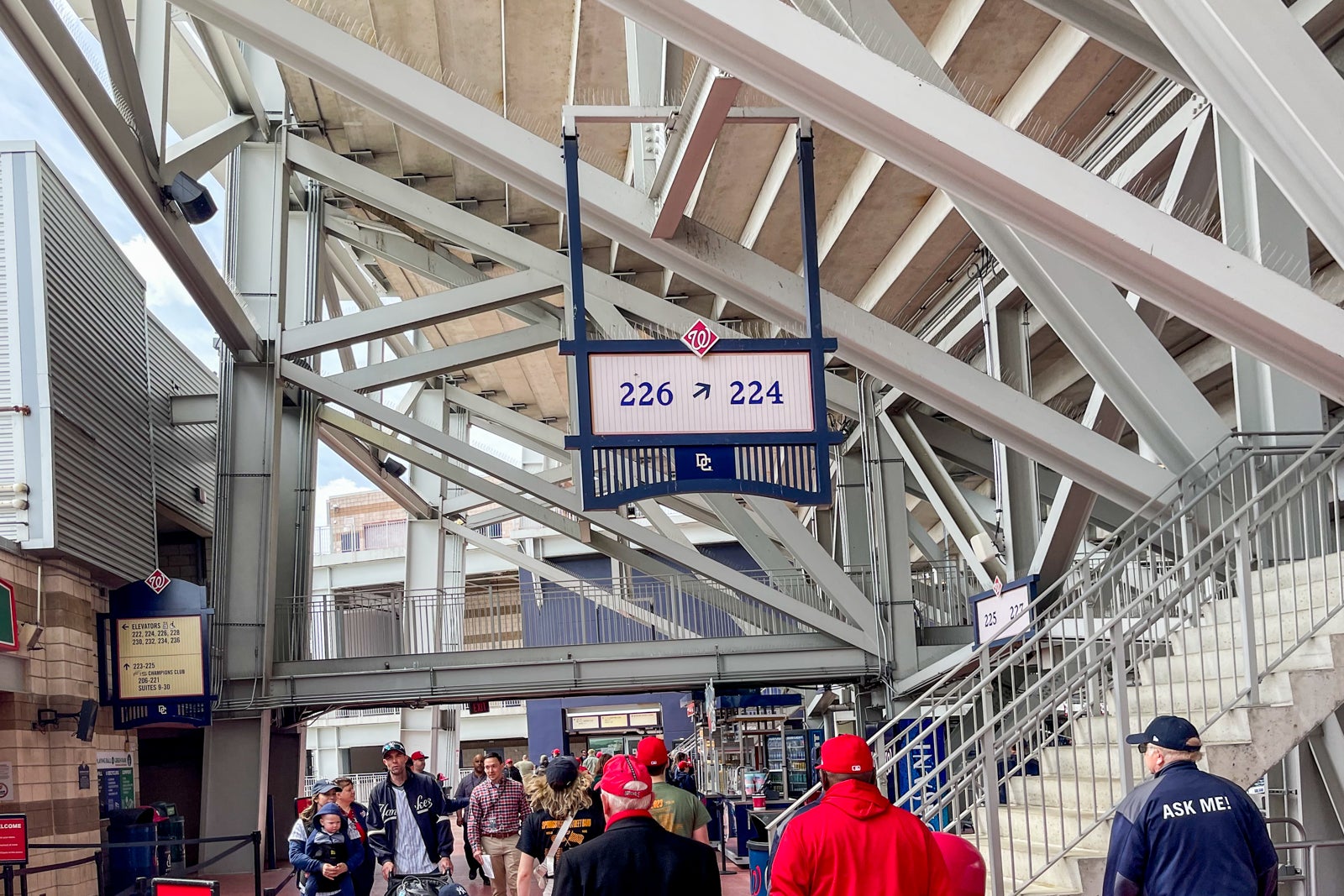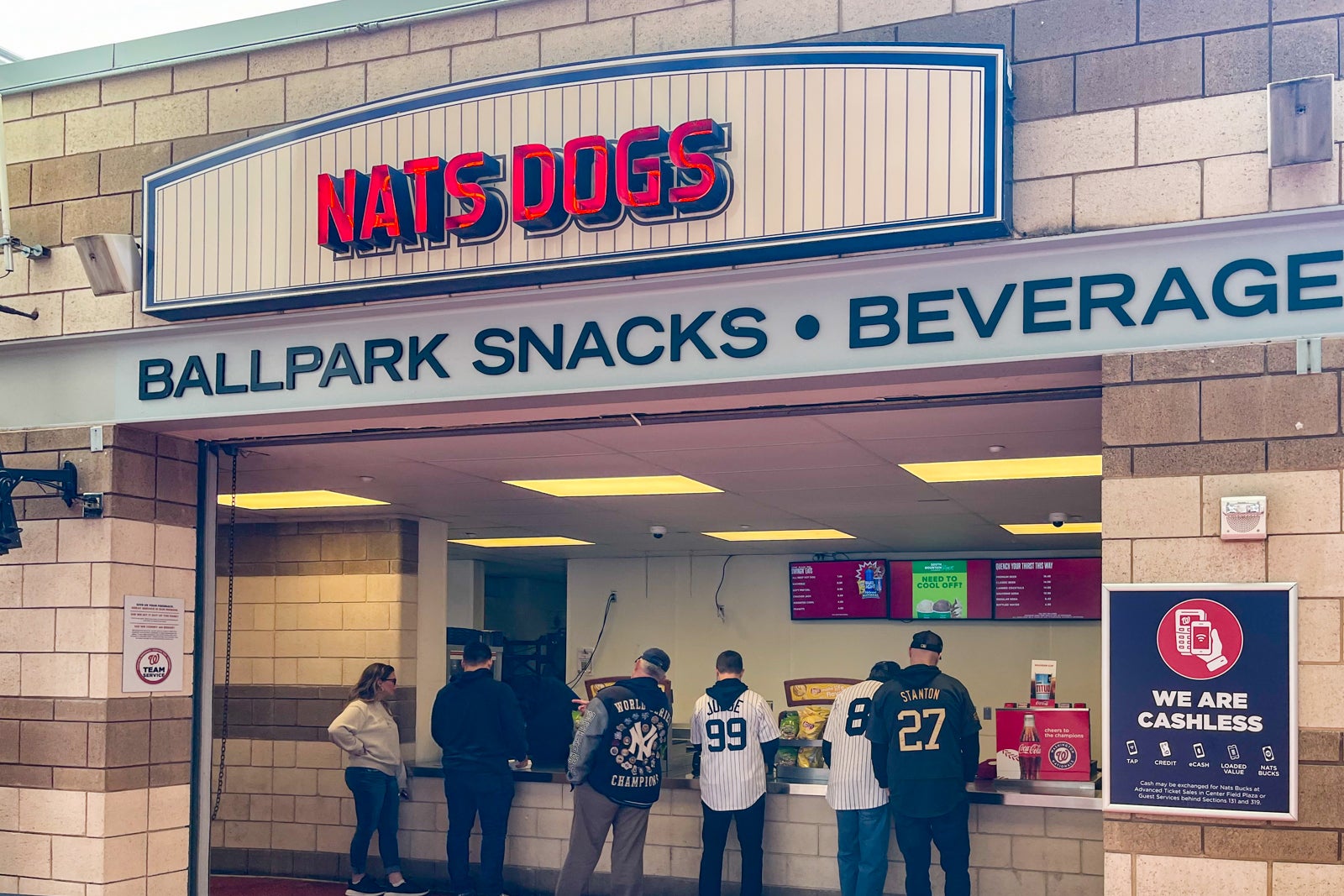 Hours: Check the Nationals schedule for home game dates and times
Cost: Starts at $13 per ticket.
Getting there: The nearest Metro station is Navy Yard station, a three-minute walk away.
Mix up your history experiences and visit a different kind of Washington, D.C., icon: Nationals Stadium. Kids of all ages will enjoy the music regularly pumping from the jumbo tron, crowd chants and snacks.
When any of your group gets restless, there's plenty of space to walk around the stadium and even a spot for kids to practice their throwing skills. When you're ready for lunch or dinner, don't miss the iconic Ben's Chili Bowl stand.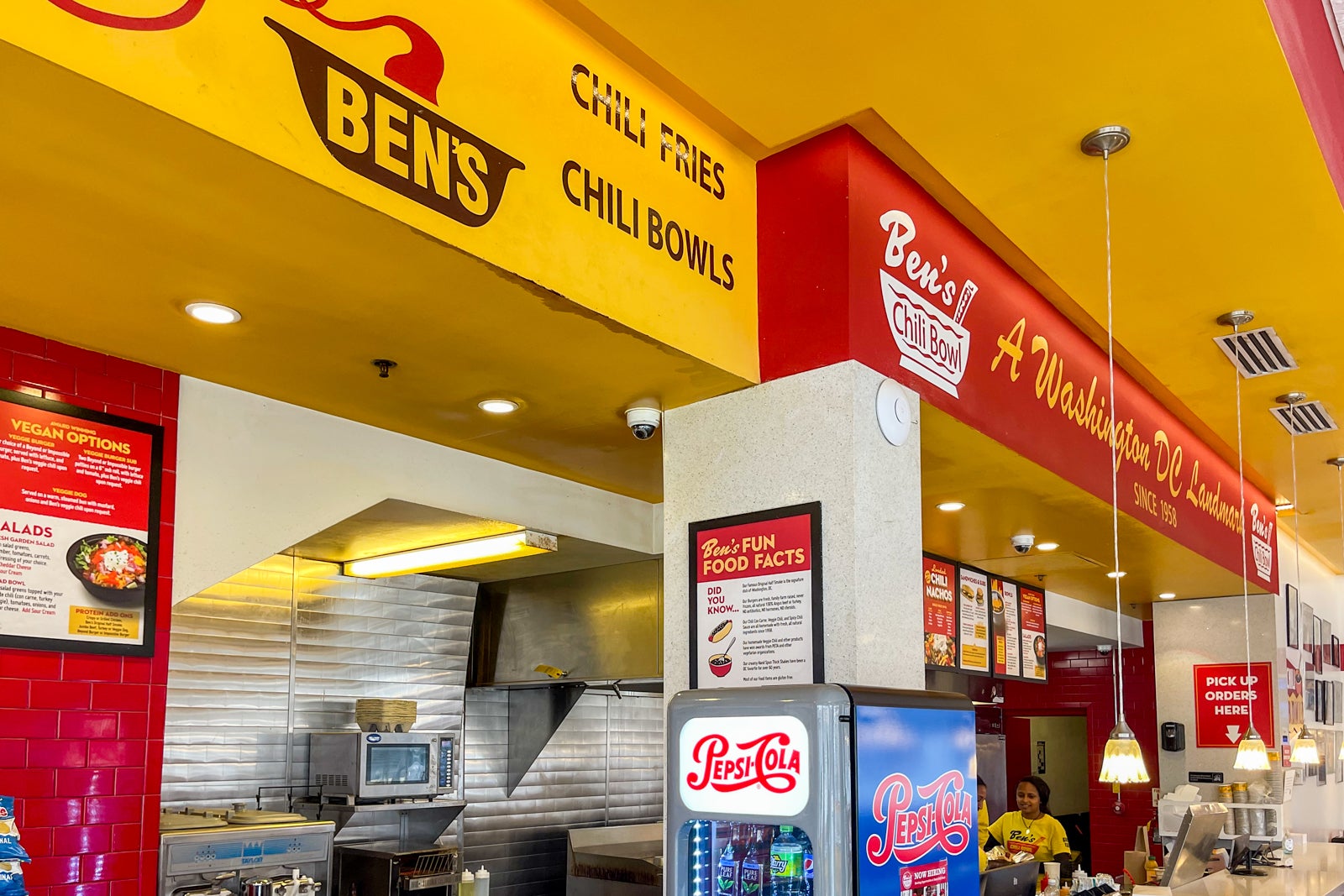 If the Nats aren't playing a home game while you're in town but have MLB fans in your group, you can still tour the stadium. Tours are at 10:30 a.m., 12 p.m., 1 p.m. and 2:30 p.m. on non-gamedays only. Tickets are $25 each.
If you're not visiting during baseball season, check out a Wizards NBA game, a Commanders NFL game or a D.C. United MLS game.
Related: Redeem Capital One miles for MLB tickets
Afternoon tea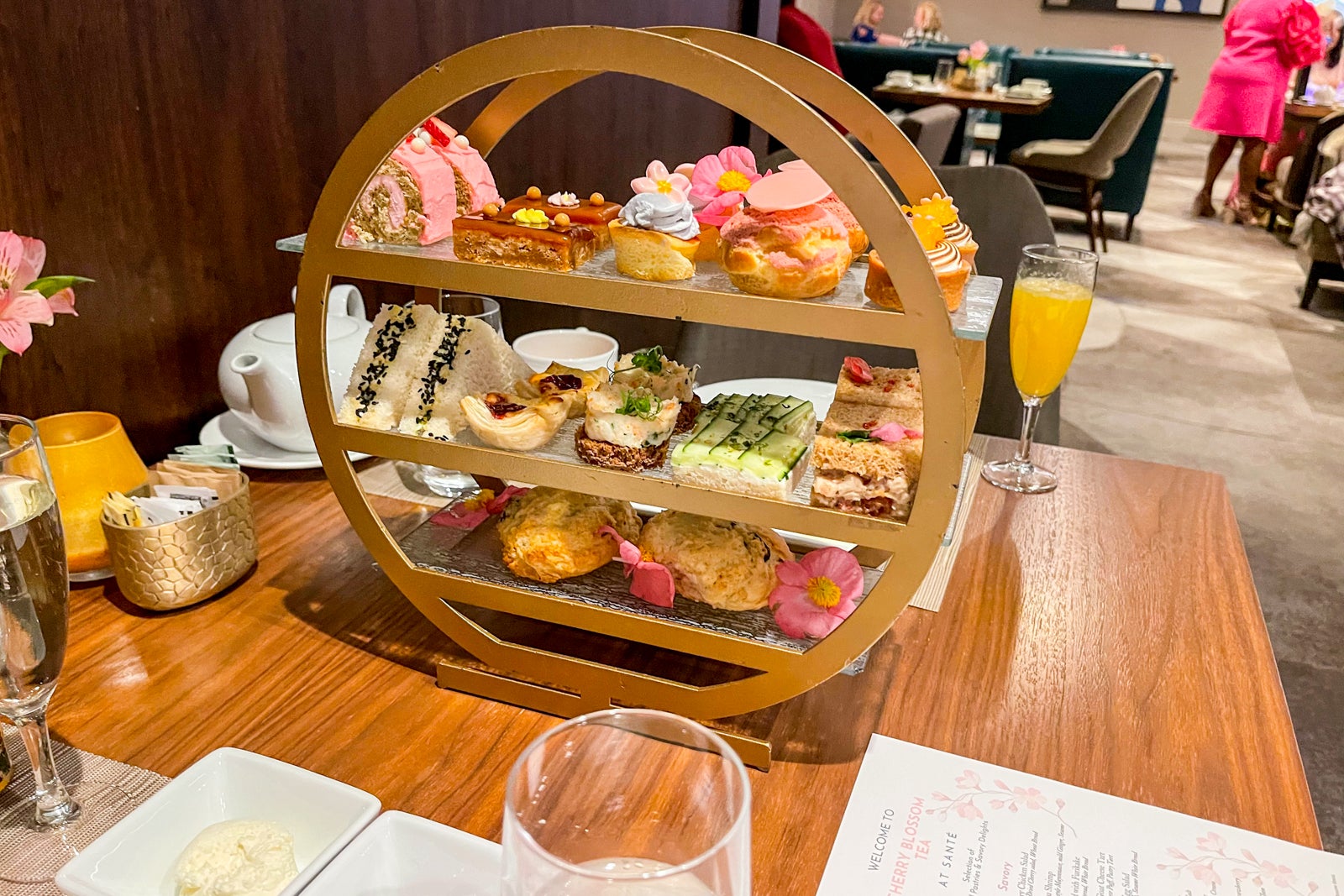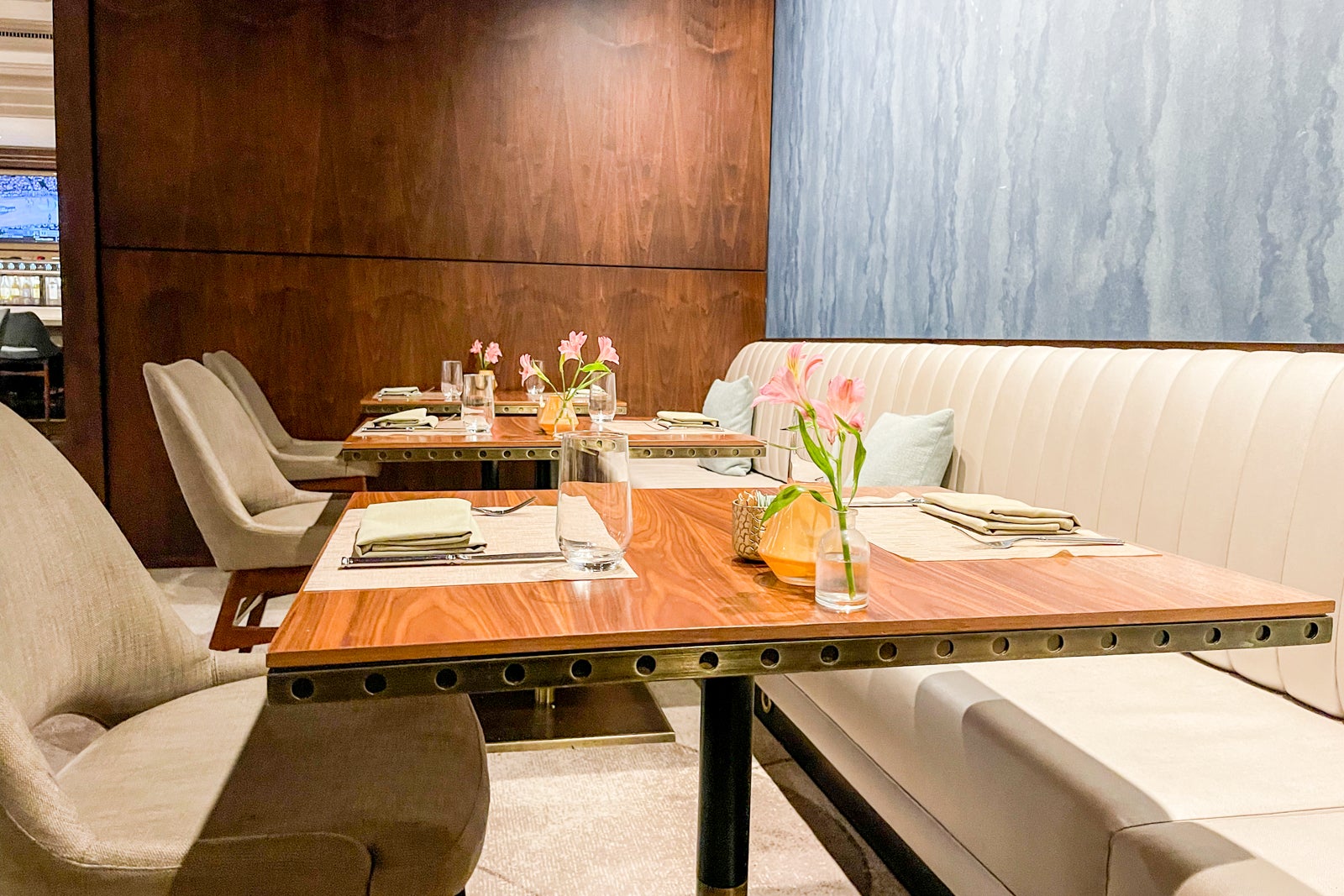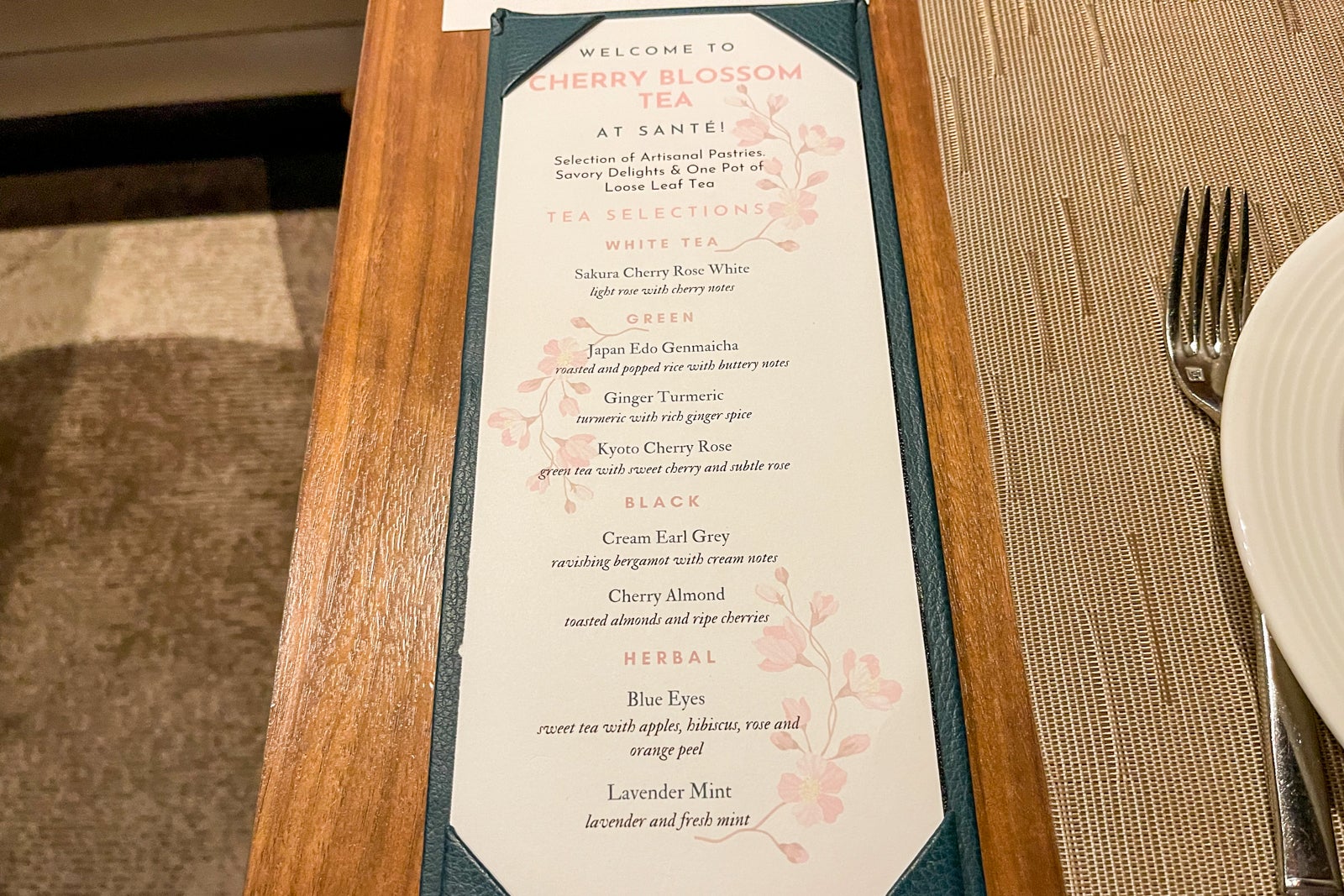 Hours: 11:30 a.m. to 3 p.m. Saturdays and Sundays, excluding holidays. Reservations required.
Cost: $68 per adult, $45 per child (12 and under).
Getting there: The nearest Metro station is the Foggy Bottom—GWU Kennedy Center station, an eight-minute walk away.
Head to The Ritz-Carlton for afternoon tea if you want to treat your crew to a pinkies-up afternoon excursion.
Adults will enjoy a selection of sweet and savory treats as well as a choice of tea and a glass of sparkling wine. Kids 12 and under can enjoy Teddy Bear Tea, which includes child-friendly bites with either tea or hot chocolate and a teddy bear to take home.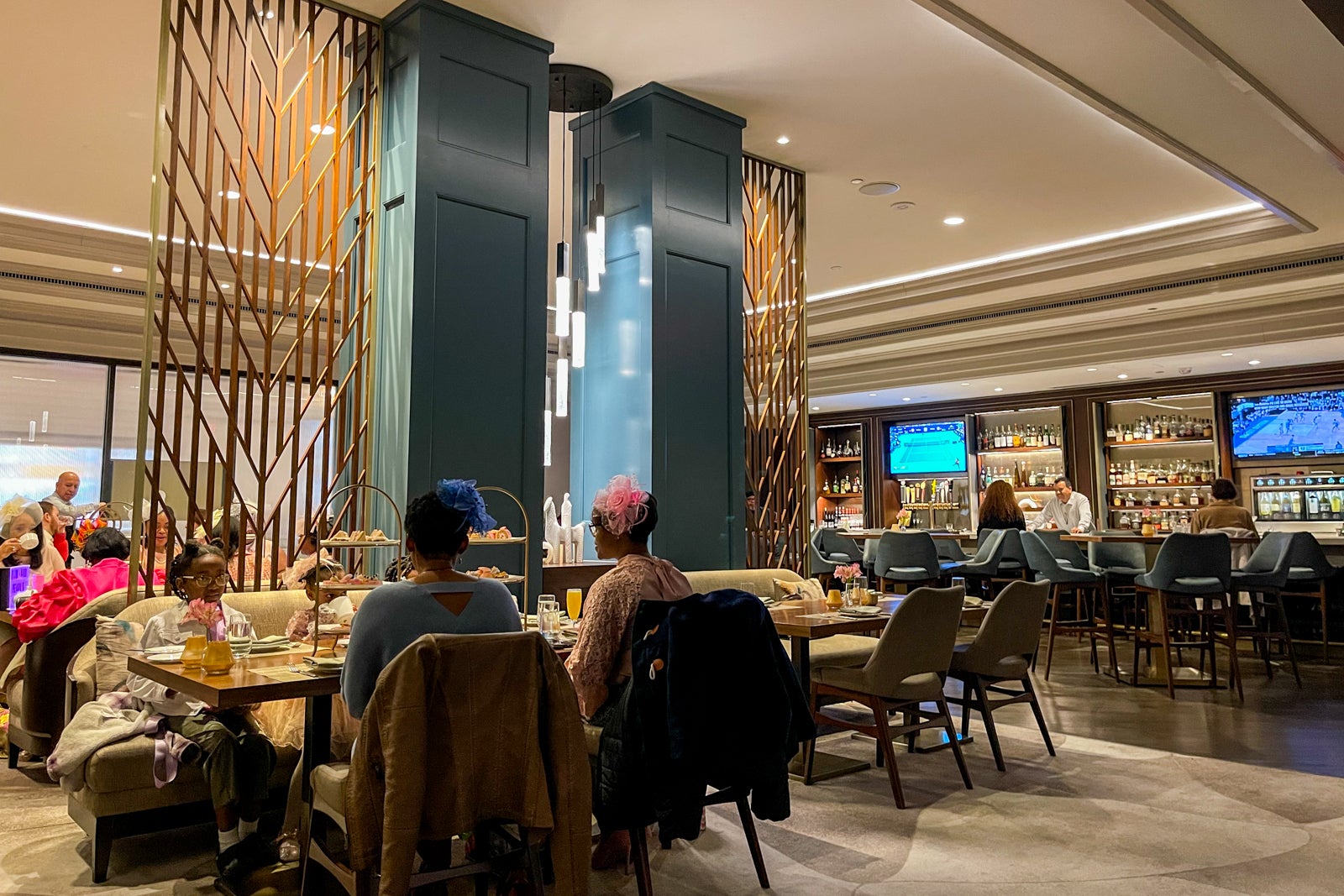 This is a bit of a splurge but is a great option if you're celebrating something special or just want a chance to get dressed up and enjoy a lovely two-hour tea experience together.
Related: Next time you travel, take your kids to afternoon tea
Bottom line
Washington, D.C., is full of museums, historical attractions and fun outdoor spaces perfect for a trip with kids. All of the Smithsonian museums offer interactive exhibits and engaging activities for children.
Traveling with kids to the district is both fun and educational, as it can bring kids' classes to life. There are countless opportunities to run, explore, learn and play.